iOS 14 brought in a much-needed overhaul for Apple users. We are talking about the home screen customization options. Although it is still not as flexible as Android's customization options, it is still better than nothing. Users can now place a widget of the choice of their favorite apps and customize their Apple iPhone or iPad home screen as per their liking. Besides, the iOS 14 customization is one of the most talked-about features among the users. Users can now even create a customized app icon using Shortcuts.
In this post, we will give you some of the best iOS 14 icon packs for iPhone and iPad. Note that these our picks that will help you better customize your iPhone or iPad home screen. Notably, there are plenty of icon packs available, which you can make use of to customize the home screen of your iPhone or iPad running on the iOS 14. If you are also interested in customization of your device, then follow this guide and the icon packs listed in this post. So, with that, we will get right into the article itself: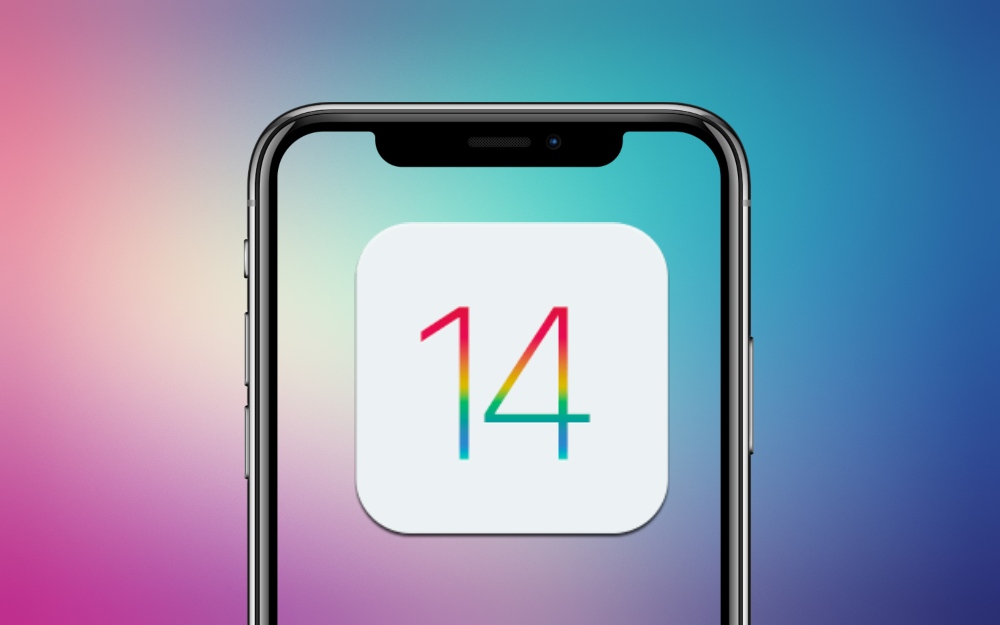 Best iOS 14 Icon Packs for iPhone and iPad
Personally, Iconscout is one of the best sources for getting the best icon packs for iPhone and iPad. You can find tons of free icon packs from this website. There are some other sources as well like Flaticon and Icons8, from where you can get the best icon packs for your iOS device. Let us take a look at some of the best icon packs that you can pick for the iOS 14 device:
Elegant Monochrome by Traf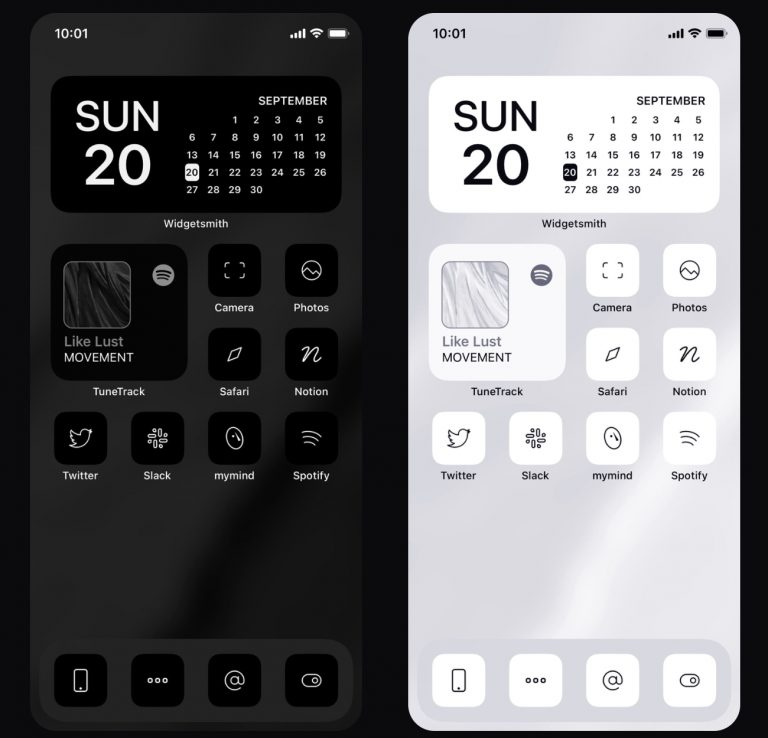 Well, what better way to start off with a simple black and white icon pack for your iOS 14 device. If you prefer the minimal look on your home screen then, this icon pack is the perfect place to start off and give you device a simple yet elegant look. It is priced at $28 and includes 80 icons and gives the user option of light and dark styles.
Helvetica Icon Pack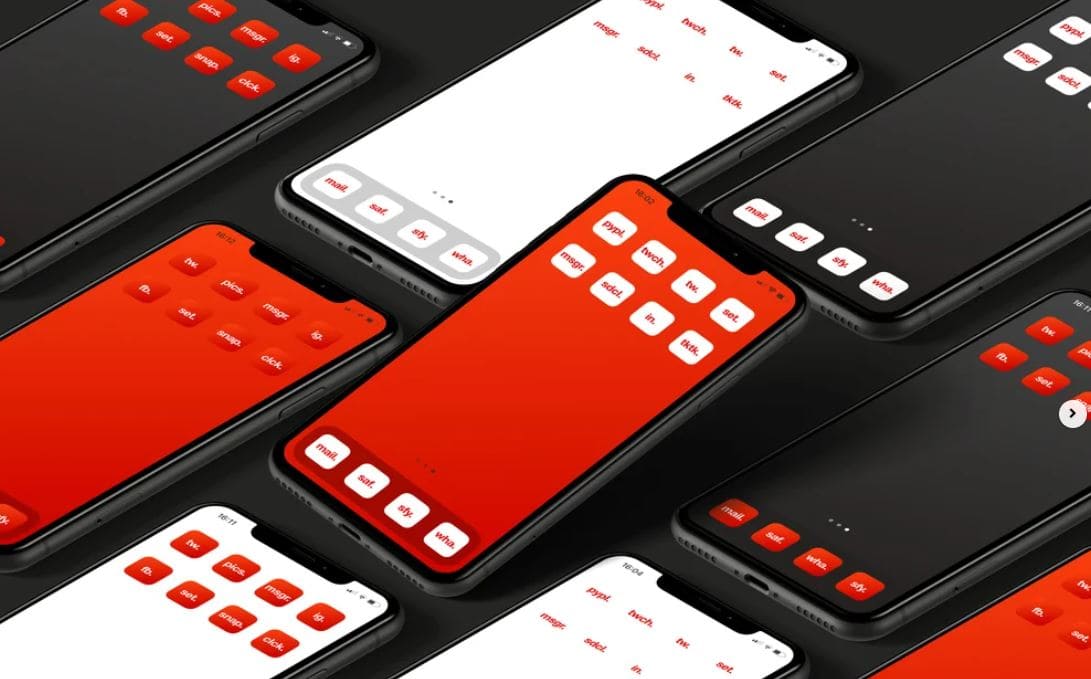 This icon pack consists of 48 Apple icon pack and there are 3 color icon variants. The 3 color variants include a Full package that consists of 48 icons Black on White, White on Red, and Red on White. It also includes 3 wallpapers. The icons have text on the app icon which looks pretty good and modern.
Neon Icon Pack for iOS 14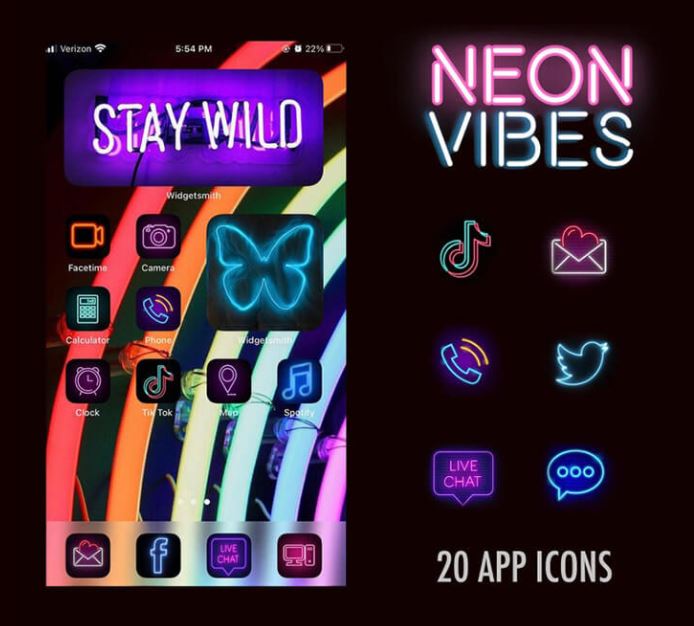 This Neon icon pack is available to download for $5.31. The icon looks pretty awesome especially if you are looking to create a home screen setup with a dark or black background. The Neon icon pack would pop-up on dark color backgrounds and will give a revamped look to your iOS 14 device.
Beach Pastel Icon Pack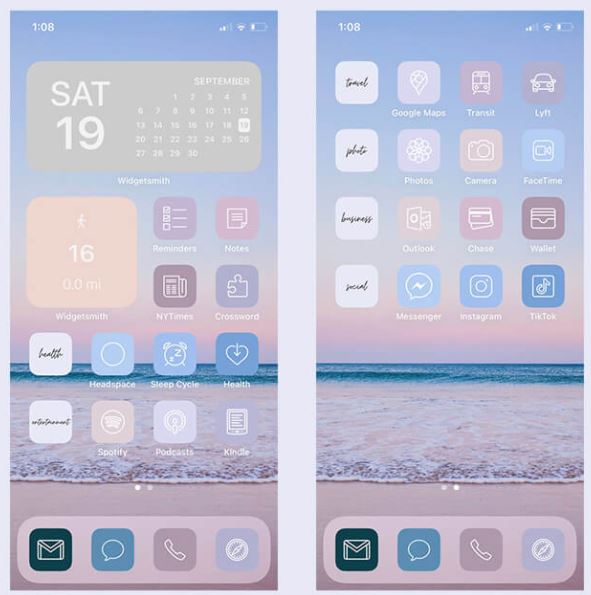 This aesthetic icon pack looks cool and soothing. This one is a better choice if you are creating a home screen setup with the light background color. Basically, if you want a beachy vibe every time you unlock your iPhone running iOS 14, then this is one of the best light colored icon pack. It is available for $7.08 and contains 32 icons.
Flat Design Minimalist icon pack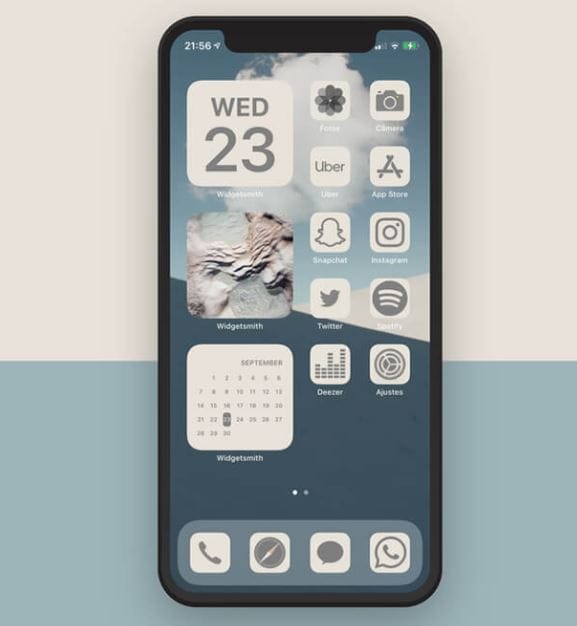 For those who are on the minimal side of things and want to create a home screen with simple yet poppy icon packs, then you should definitely check out the Flat Design Minimalist icon pack. There is a total of 22 flat icon packs, that look good if you match the icons with a contrasting wallpaper. It is available for a price of $16.
Hand-Drawn Doodle Icon Pack
Another brilliant icon pack for fun-loving people is the Hand-drawn doodle pack. This pack is available for $5.90 and consists of 27+ icons. All the icons in this icon pack are made to replicate hand drawings of the icon pack which looks pretty neat with a suitable wallpaper.
Wrap Up!
So, that's it from my side in this post. Well, it is good to see Apple providing more options for the users to customize their home screen on the iPhone and iPad. However, it is still not as flexible and open as you would find customization on an Android phone. In the meantime, if you liked this content and want to read more content, for more such awesome coverage, you can head over to our check out our Windows Guides, Gaming Guides, Social Media Guides, iPhone, and Android Guides to read more. Make sure to subscribe to our YouTube Channel for awesome videos related to Android, iOS, and Gaming. So, until the next post…Cheers!