AirPods Pro is considered as one of the best truly wireless earphones in the whole market. But still, everybody doesn't use it because of its one of the expensive pricing. But who owns it must use it in a very careful way. And talking of caring, a genuine leather case will be considered as one the safest option out. Follow the below article, we have handpicked Best Leather Cases for AirPods Pro in 2020.
These leather cases also amp up the look of your earphones by several folds. And if you have a leather-backed case for your iPhone, then nothing like it. So, if you are in the market looking for sleek leather cases and covers for your Apple AirPods Pro, here are some of our recommendations.
Best Leather Cases for Airpods Pro in 2020
We have listed a few handpicked Best Leather Cases for AirPods Pro in 2020. Go through this and get the best out of others. Below list don't follow any type of hierarchy, all the one of the best.
Airpods Pro

Leather Charging Protective Case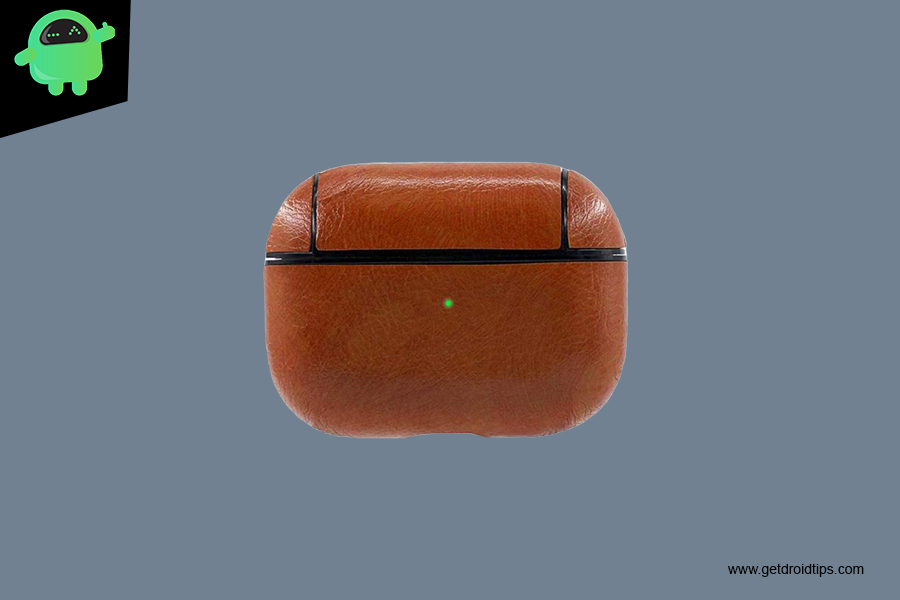 This type is made explicitly for Airpods Pro. It is made of top-grade leather that is resistant to scratches keep the luxury and authentic look. Besides, it protects the Airpods Pro and charging case from pollution and breakage.
What You Get:
LED display
Lightweight and portable
Unisex design
Key chain
Wireless and direct charging friendly
Metro Light Series Faux-Leather for AirPods Pro Case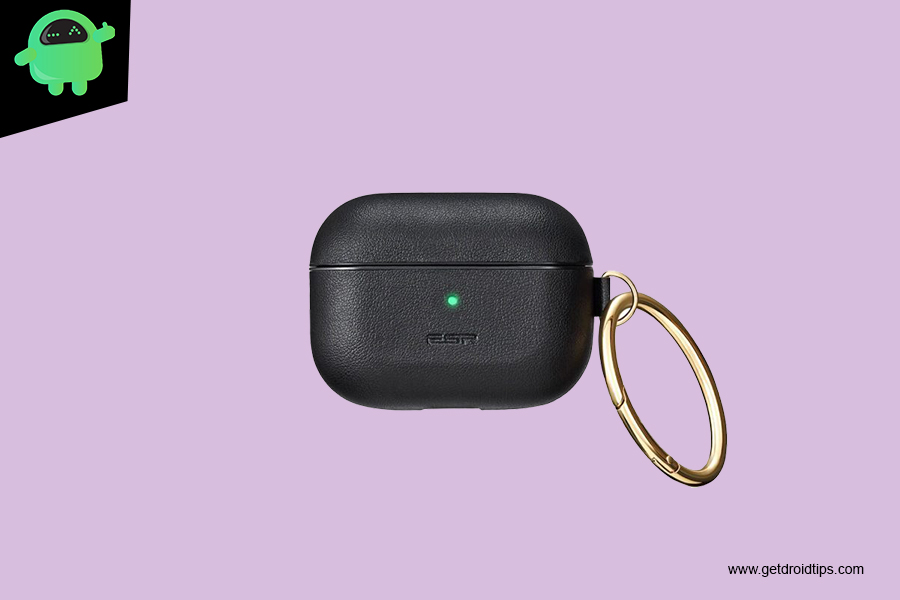 This case is compatible with the 2020 Airpods charging case. The lid closes wholly and securely, ensuring your Airpods Pro remain intact even when walking. Thanks to the faux-leather case, it opens completely, providing quick and easy access to the Airpods.
What You Get:
Built-in keychain.
An LED display.
A Charging port.
Lightweight and portable.
intelliARMOR Leather Case For Apple AirPods Pro
Another leather case for your AirPods Pro is the one by intelliARMOR. It's a simple case and has neither prints not does it have any jarring cuts. Instead, it packs a clean look that is only broken by a small logo at the front. The makers claim that it's a single-piece construction.
What You Get:
Classic look with modern protection
CarryOn is hand-made from genuine leather
Qi wireless charging support
Bronze metal clip
Single-piece construction
Air Vinyl Wireless Charging Leather Case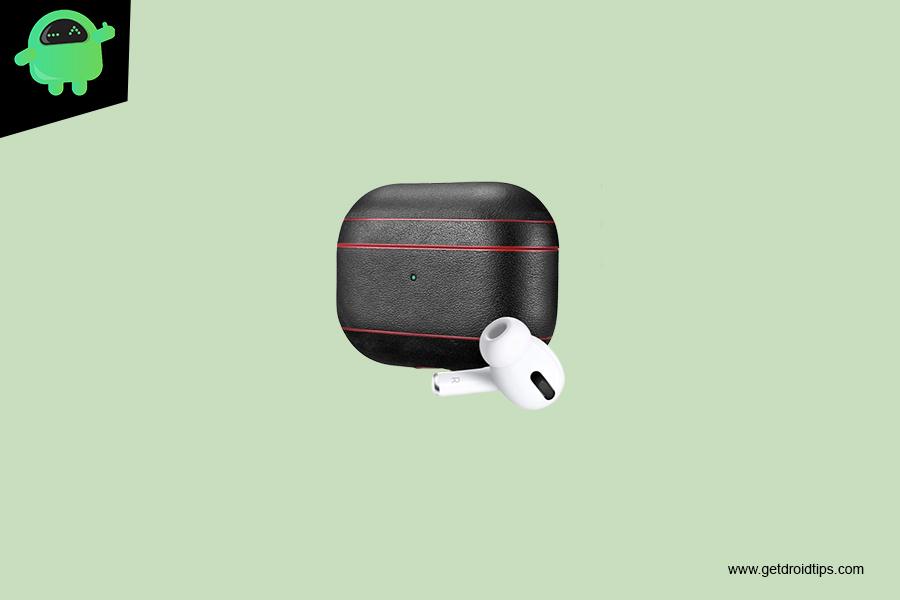 The case features a snug-fit design that houses the wireless earphones comfortably. With the shockproof construction coupled with the durable hinge, it offers a trusted safeguard to the AirPods Pro against scuffs and bumps. Moreover, Air Vinyl offers this case in multiple elegant color variants.
What You Get:
Shockproof design
Durable leather hinge
Multiple color variants to choose from
Soft microfiber interior
Krystal Leather Case with Keychain Hook Up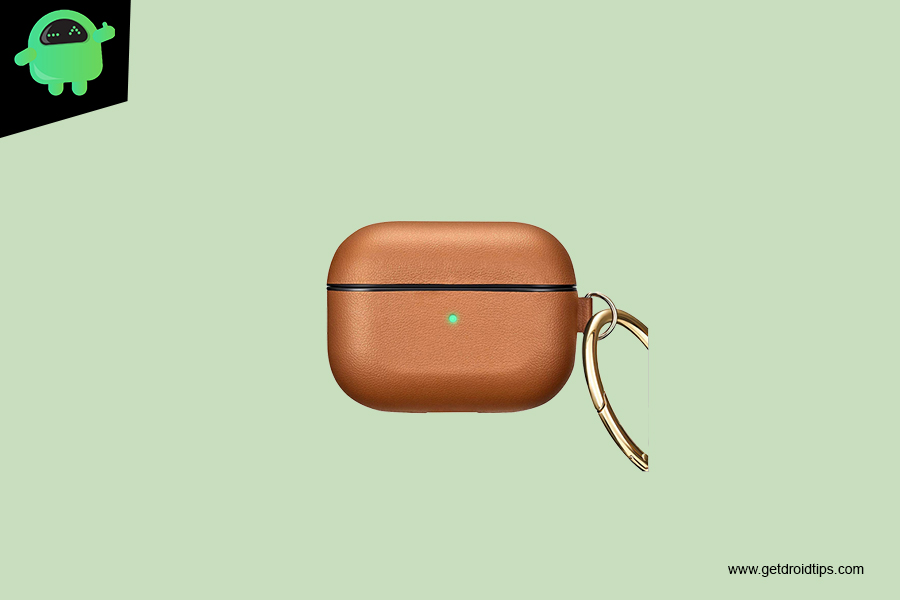 Quality does come at a cost. The Krystal_Beautiful case superficially resembles the other TPU leather options here. But the high $19 sticker price is on account of superior craftsmanship. This isn't just a good-looking faux leather case. It's one that will last for a significant amount of time. With the $32, J-SPG costing a bit more but featuring genuine leather, we find this one a bit hard to recommend.
What You Get:
Faux leather
Sophisticated design
Precise cutouts
Final Verdict
Now, you have no excuse to protect your newly acquired Airpods Pro. Precious belongings deserve protection, and leather Airpods Pro cases provide this much-needed protection. Besides, they are waterproof hence protecting against water splash. So, if you are an athlete, a person who loves listening to music as you walk or even an avid jogger, keep your Airpods safe with either of the above leather cases.