When we talk about popular gaming services, a few like Steam and Epic Games come to mind. A few others that are console exclusives such as PlayStation Now are also available for specific console gamers. However, there is nothing quite like the Xbox Game Pass. Contrary to its name that may signify that it's made specifically only for Xbox gamers since Windows is owned by Microsoft as well, PC gamers can enjoy the huge selection of games that the platform brings.
The Xbox Game Store started off with a few triple-A titles but has soon become of the more populous gaming clients, rivaling the likes of Steam and Epic Games. If that weren't enough, the Xbox Game Pass offers a ginormous list of games to its subscribers for a nominal fee. While the idea of having your game library locked behind a paywall might be offputting to few, most wouldn't care simply because what you get for a measly monthly (or annual) fee is far greater than the demerits.
So, exactly what kind of games do you get access to with the Xbox Game Pass? It would be impossible for us to talk about all the indie as well as triple-A titles that the game pass brings. This is why we have decided to list some of the best Xbox Game Pass games that you can play in February 2022. By the end of this article, you will be able to decide for yourself if the asking price of the game pass is worth it to you or not. With that said, sit back, relax, and enjoy the read!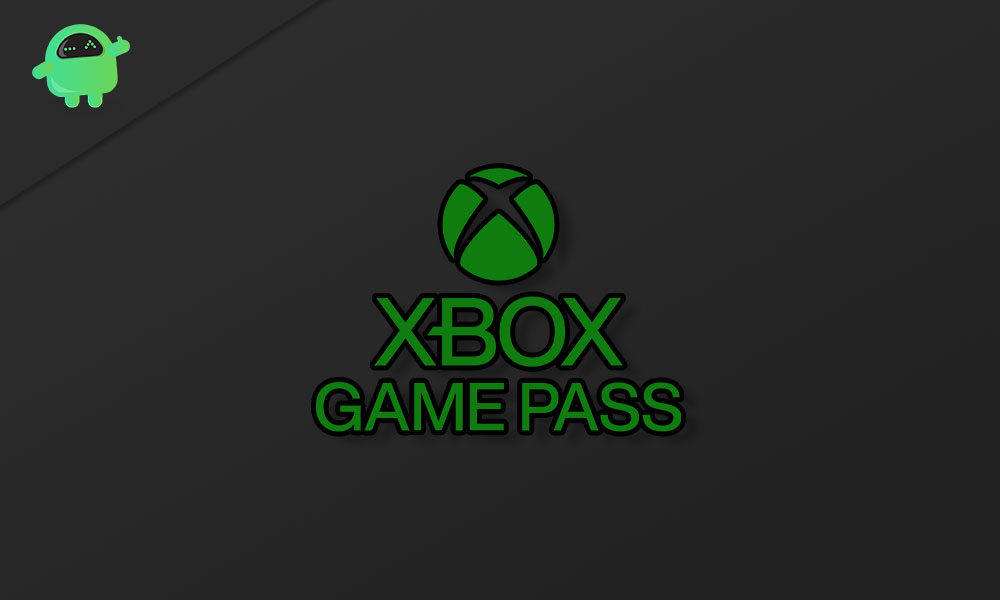 The best Xbox Game Pass Games to play in February 2022
1. Hitman Trilogy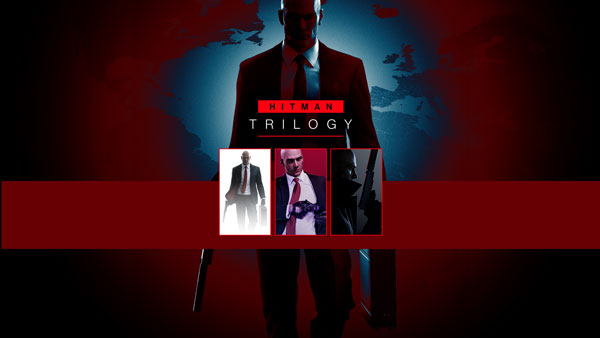 When it comes to stealth assassin games, nothing even comes close to the genius of Hitman. Xbox Game Pass offers the entire trilogy with its subscription and no matter what game you decide to go with, you'll have hours' worth of entertainment with a solid storyline and some jaw-dropping visuals. For those uninitiated, Hitman follows the sneaky contracts of Agent 47 – the protagonist you get to play as. Throughout the game, you'll be faced with challenging assassinations filled with guards. You can either choose to do it the sneaky way or barge in with confidence.
2. Among Us
Among Us is a game that probably needs no introduction to. Developed and published by Innersloth, the indie game rose to fame in the midst of the pandemic when everyone was stuck at home and had nothing better to do than play games with their online friends. Among Us takes a very simple concept and merges it with an entertaining game that is built on the foundation of lies.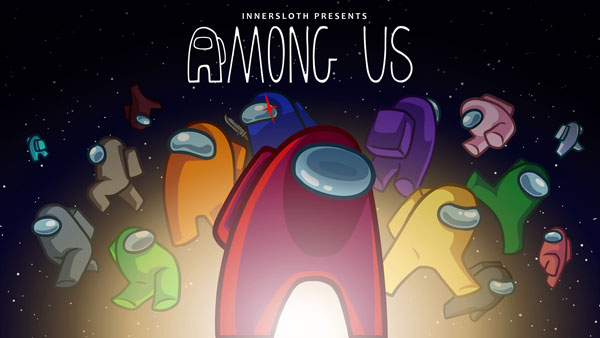 If you somehow have been living under a rock, the game follows several people on a spaceship with an imposter among them. The imposter's goal is to ensure that nobody stays alive on the ship, while the other crewmembers need to accomplish all the tasks or vote the right imposter out of the ship. While Among Us is quite an affordable game, to begin with, it is good to note that it also comes with the purchase of an Xbox Game Pass subscription.
3. Mortal Kombat 11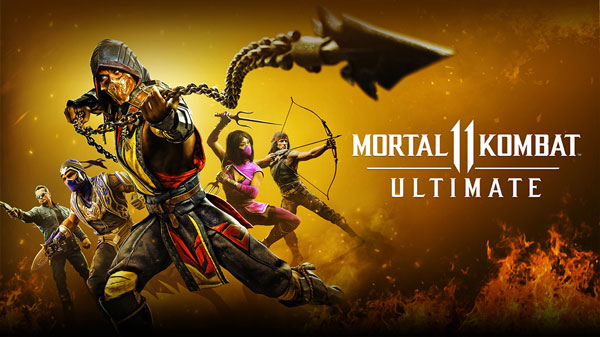 Mortal Komat 11 is the latest game in the brutal fighting series that has been at the top ever since its inception years ago. The new version not only brings with it better graphics and physics but also adds a lot of depth to the storyline. Most people often overlook the story mode in games like Mortal Kombat and Injustice, but you'll be surprised by just how good it is this time around. Even if you choose to only play the game as a solo fighting experience, the sheer number of characters, combo attacks, and fatalities will ensure that you never get bored. Just a disclaimer – as is the case with all other games in the series, Mortal Kombat 11 has a lot of gore and isn't suitable for children.
4. A Way Out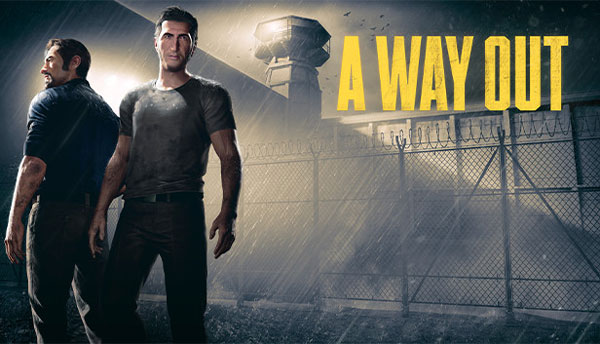 If you have a close friend that you play every game with, then the Xbox game store is also a good place to discover some co-op adventures. A Way Out is one of the best Xbox Game Pass games that you can play when it comes to the genre of mystery and puzzle. It follows the tale of two prisoners that you and a friend get to play as. Your primary objective is to escape the prison by any means necessary. Throughout your escape journey, you will be faced with challenging scenarios that will require puzzle-solving skills and a high level of cooperation to get through. The story is also really great for those who are suckers for a nice plot.
5. Dead By Daylight
Dead By Daylight is one of those games that keep you at the edge of your seat (or gaming chair). It follows the simple concept of 4 humans trying to escape a killer on a reasonably sized map. What sets Dead By Daylight apart from the many other games in this genre is the shrewdness and scary killers that you get to face. Throughout the map, you will find traps that the killer can set up for you or excellent hiding spots that you can use to your advantage.
Your goal as a survivor is to fix the generators scattered around the map that will open up the escape gate. If you choose to play as the killer, which is quite exhilarating, you need to ensure that none of the survivors make it out alive. Both the killer and the survivors have unique traits that you can upgrade using the in-game currency. There is a huge range of killers you can choose to play as or against, and each one of them comes with its own abilities.
6. It Takes Two
No other co-op game gets better than It Takes Two. Developed by Hazelight Studios and published by Electronic Arts, the co-op game is exceptionally well made and will be a great way to spend time with someone you care about. The game follows the tale of how two partners who are on the verge of separation get transformed into tiny toys and are faced with a whole different perspective of the world.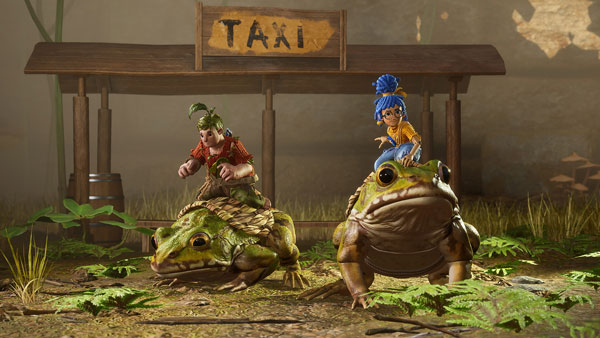 While the objective of the game might seem simple, there is a lot of emotional build-up within the game and among the characters. By the time you get hooked onto the fast-paced gameplay, you will realize how important collaboration with your other teammate is. It Takes Two is a perfect culmination of a game that makes you rely on your problem-solving and creativity skills. So if you have a friend or partner with whom you want to embark on a great journey, try this game out!
7. Control
Control is easily one of my favorite games that I've played in a long time. The fact that you get such a polished and story-rich game with an Xbox Game Pass subscription is quite insane. Control is all about mastering gunplay, solving mysteries, and just living in the moment. Two of my favorite things about the game are the game physics and the sound direction. With a proper pair of headphones and a good enough PC to run this game on, you will be in for a sweet experience.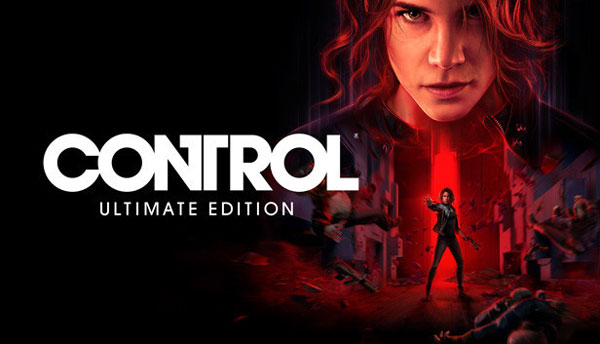 Without revealing too much, the game follows the tale of a woman who embarks on a journey to save her lost brother in the deep realms of a mysterious organization. Control mixes the lore of story-heavy games like God Of War and the modern-age architecture really well. You will notice that almost everything in the game is destructible. If you have a computer that can run this game at max graphics with Ray Tracing turned on, you will probably spend days just walking around in the game.
8. Halo: The Master Chief Collection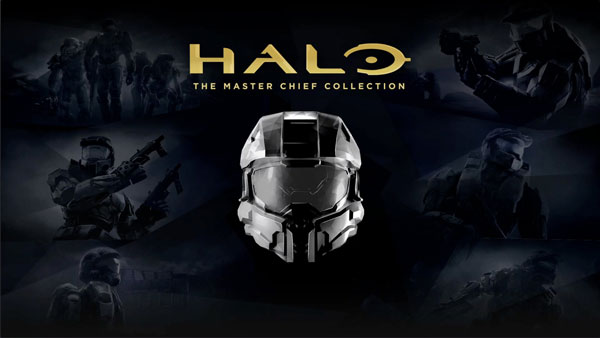 Halo is one of the originals that popularized competitive shooters back in the day. With the Xbox Game Pass, you get several games from the Halo collection at your disposal. All of the games have been updated to fit the modern requirements and generally have a good polish to them. What's fascinating about the Halo collection of games is the sheer number of ways you can play them. You can either embark on a solo journey or choose to share the game with a friend or a loved one and play co-op missions. You can even play split-screen locally with another person.
9. Stardew Valley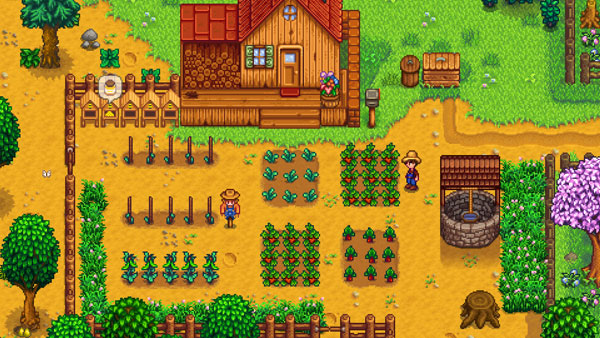 Are you a big fan of peaceful and slow-paced games that simply bring you joy? Well, Stardew Valley is the modern-day equivalent to something like Harvest Moon, just on a much bigger scale. You start off by inheriting a small chunk of land from your grandfather and for the rest of the game, you focus on cultivating better crops, taking care of various animals, and expanding your farm into your dream world. While there aren't any direct threats throughout your journey, the game is kept fresh with the introduction of new characters and adventures that you can embark on. What's even better is that the game can run on almost anything.
10. Forza Horizon 5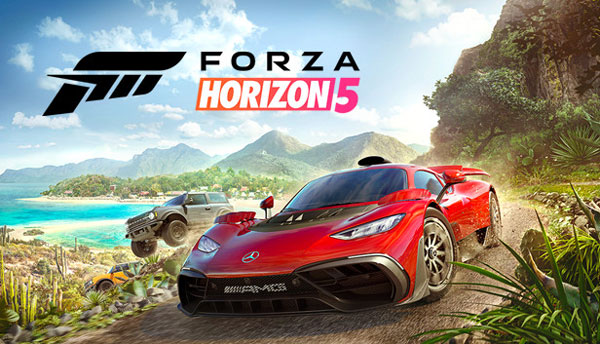 Ending our list of some of the best Xbox Game Pass games that you can play, we have Forza Horizon 5 – the latest game in the series of the most popular racing game of all time. Forza Horizon 5 takes place in Mexico this time around and has some of the most insane graphics. Pair that with the present-day gaming computers and next-gen consoles like the Xbox Series X, and you are in for a visual treat. The game plays similarly to the rest of the Horizon games that we all know and love.
Conclusion
There you have it – the top 10 Xbox Game Pass Games that you can play in February of 2022. There are of course a ton of other games that the game pass grants you access to, and many of them sadly couldn't make the list. If you have any suggestions for our other readers, leave them down in the comments section! What was your favorite game from the list? Did you finally decide to go ahead with the purchase of an Xbox Game Pass subscription? We would love to hear your feedback and experience!