It seems that more and more errors or bugs are appearing in the Call of Duty: Black Ops Cold War game. Though the gameplay is well enough for the players, some of them aren't lucky enough to run the game properly due to some issues. Here in this troubleshooting guide, we'll be sharing the easy steps on How to Fix Black Ops Cold War Cannot Connect to Online Services Error for any of your platforms.
According to the players, cannot connect to online services error is one of the common issues for the several players. Now, if you're also experiencing the same then make sure to check out this article to resolve it. Talking about this particular error, it indicates that maybe the game servers are down or having a maintenance process in the background. Whereas sometimes it can possible that the game servers are running fine but your PC or gaming console isn't capable to connect to the game servers due to an internet or cache issue.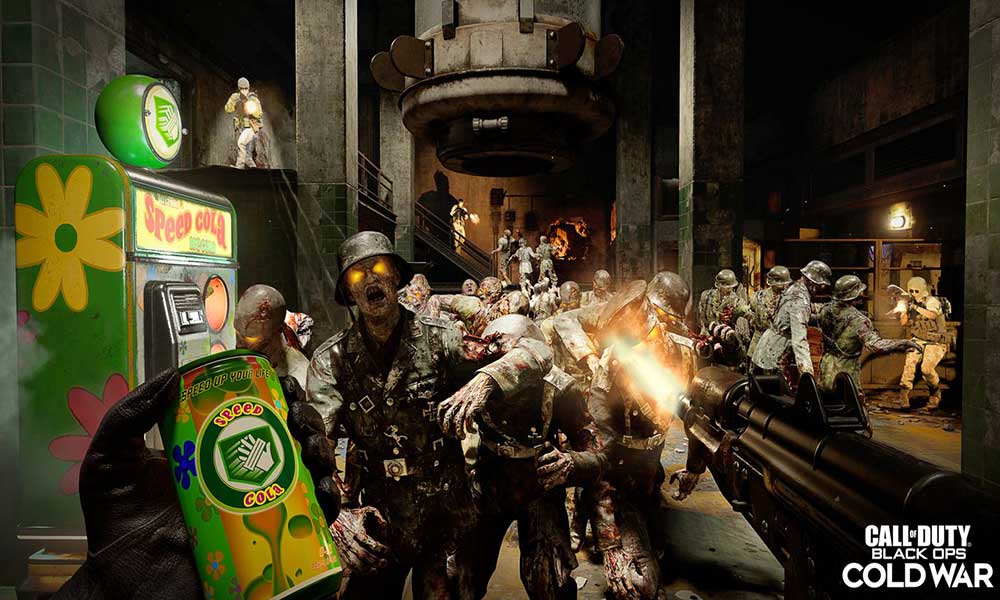 How To Fix Black Ops Cold War Cannot Connect to Online Services Error
So, in both the cases mentioned above, there are a couple of possible workarounds available that should work for you. Now, without getting further ado, let's jump into it.
1. Check Server Status
It's mostly possible that Activision Call of Duty: Black Ops Cold War servers are experiencing connectivity issues for most of the gaming platforms. If in case, your game isn't running well or having connectivity issues then head over to the official Activision Server Status page to check it.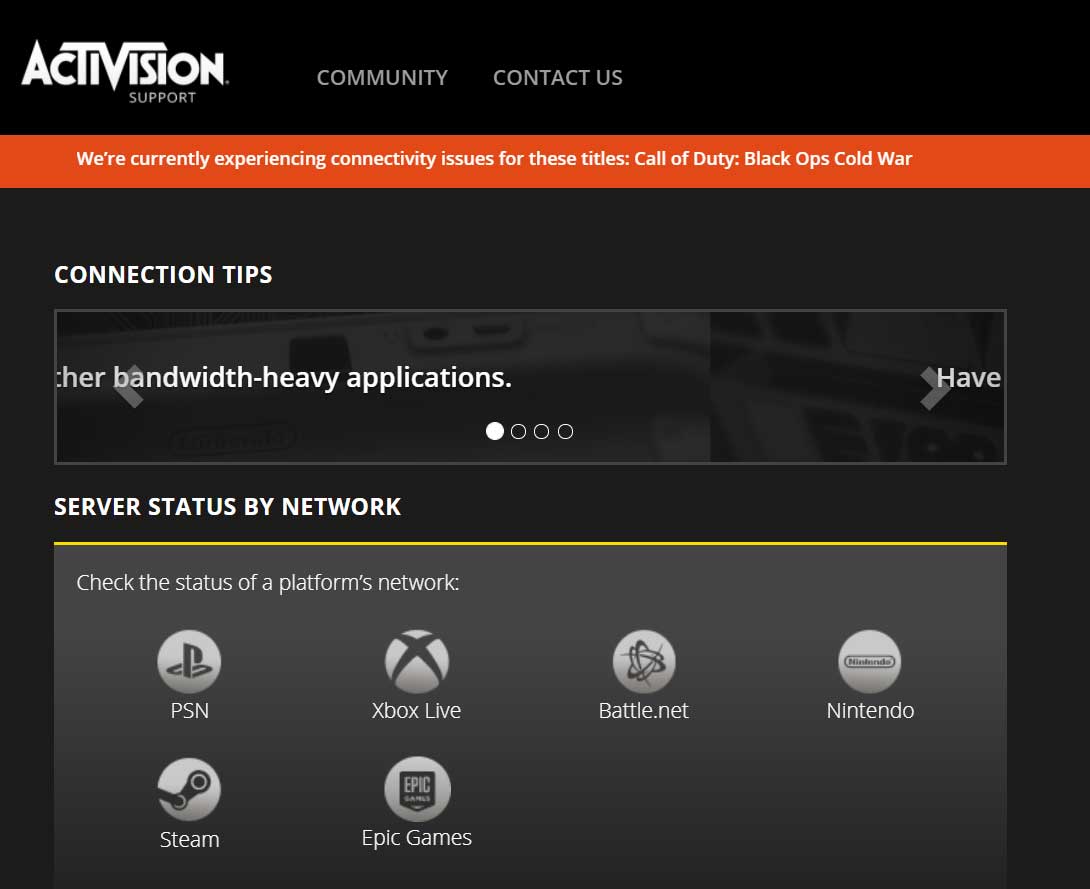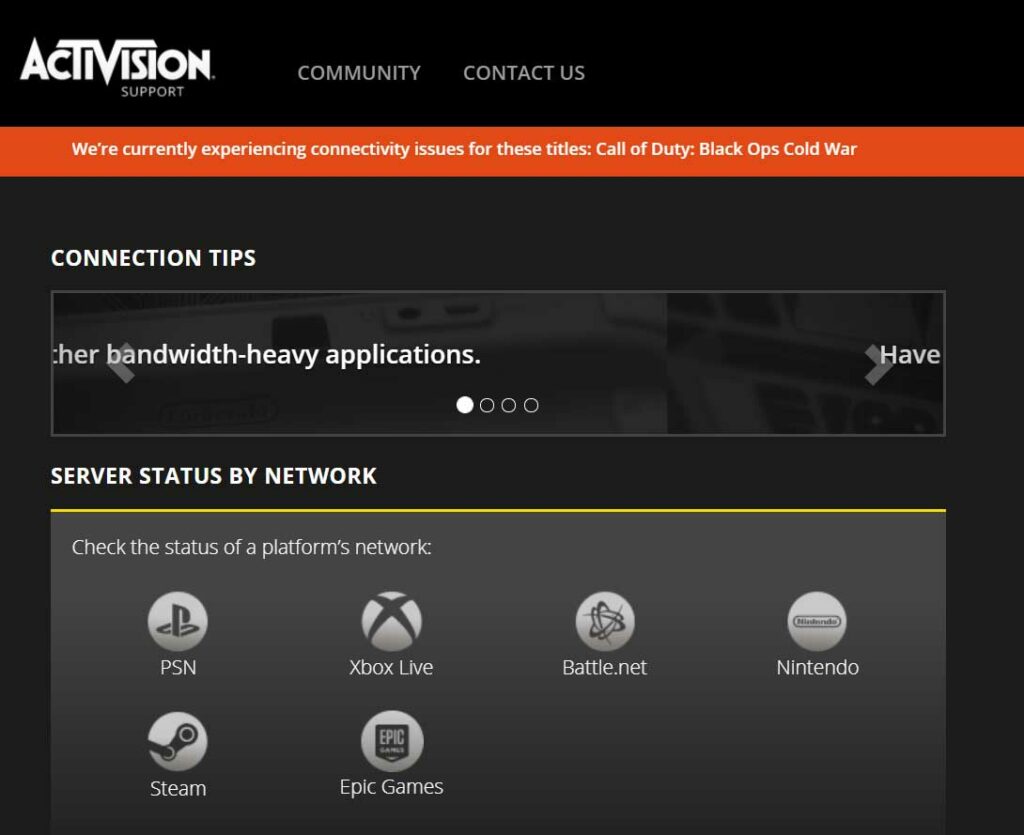 You may receive the notification just like above that will indicate the connectivity issue is there. In that case, you don't need to worry about it and keep waiting for a couple of hours to get fixed. After a couple of hours, you can visit the server status page again or try running the game again.
2. Check Internet Connection
Sometimes an internet connection can cause a particular issue at your end. Maybe the network connection isn't that good or experiencing slow speed which can literally start loading the gameplay. Make sure to use a wired connection (ethernet cable) directly to your PC or console for better internet speed & stability.
However, if you're using a wireless connection (Wi-Fi) then make sure to check out the router configuration. Mostly, restarting your router or modem can fix plenty of network connectivity-related issues in no time. However, if restarting your router doesn't come in handy, try doing a power cycle your router.
3. Power Cycle Your Router
Simply, turn off your router first > Then disconnect the power cable from the router as well as from the power source > Now, wait for 10 seconds and connect the power cable again. Turn on your router and it should clear the temporary networking glitch or cache from the router.
4. Repair Game Files (PC Users)
If in case, both the game servers and your internet connection working well then make sure to verify & repair the game files on the PC via the Blizzard Launcher (Battle.net).
Open the Blizzard (Battle.net) desktop app.
Now, click on the Call of Duty: BOCW game icon.
Click on Settings (gear icon) under the game title > Select Scan and Repair.
Next, click on Begin Scan > Wait for the repair process to complete.
Once done, restart your Blizzard (Battle.net) client and try running the game.
5. Update PC/Console Software
Needless to say that updating your PC or console firmware is always plays a major role. It can possible that your game is experiencing issues with the older version of the gaming device firmware. So, try updating the firmware and then check for the issue again.
That's it, guys. We assume this guide was helpful to you. For additional queries, feel free to ask in the comment below.