Google Chrome is one of the best web browsers which comes as default in the Android OS. It is true that there are certain features in chrome due to which it is widely regarded as one of the best one in its class. The prime feature is its fast launching time and user-friendly approach. However, many times the chrome sends notification for websites and this post is to guide you on how to block chrome notifications for websites.
There are lots of websites who depend on notifications for informing about anything new on their website to their visitors or users. Depending upon certain factors, such notifications are often sent hourly, daily or monthly. Because the users of Google Chrome on the smartphones are increasing at a very fast speed due to the popularity of Android since last few years, developers have enabled web owners to send notifications to users and visitors through a website instantly.
Check Out This Too: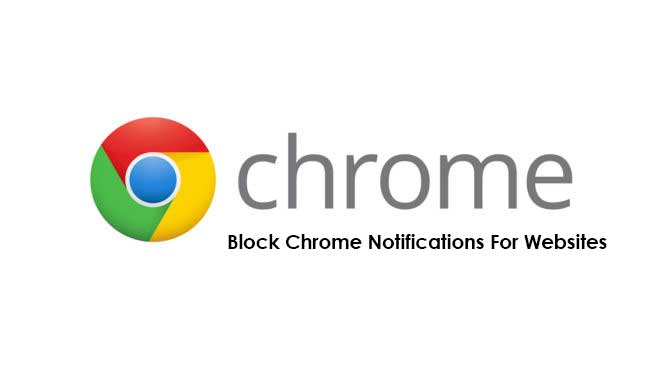 Sending notifications via e-mail has become the matter of gone days actually. These days' web owners are preferring websites from developers that can help them in this matter. However, there is nothing to worry for you as you can block chrome notifications for websites very easily. Unsubscribing or blocking them is a bit different than unsubscribing from getting emails which is a common approach. You can simply go to the "Settings" and can block them. However, you need to block them manually for every website as it's the only way possible. Follow below instructions to know how to block chrome notifications for websites.
Steps To Block Chrome Notifications For Websites
First of all launch the Google Chrome and tap on the 3-dot icon that you will see on the top right corner.
You will see "Settings" option. Click on it.
After this, simply tap the site Settings option and then tap on the notification option.
After this, you can choose the website from which you want to block the notifications.
Simply tap notification option and click "block"
You are done.
This is one of the simplest methods that work and there is nothing much you need to do to avoid them. Thus you can simply keep up the pace. Check More Tips and Tricks Here.