Google Chrome is a most popular cross-platform web browser that has been developed by Google and available for Windows, Linux, macOS, Android, iOS platforms. Now, it's needless to say that Chrome notifications always pop up on your computer from several websites. It may become unbearable with multiple random web notifications which aren't useful to you or distract you a lot. So, the notifications appear whenever a specific website publishes or updates any article or content and you've opted for the notifications on your Chrome browser. Now, if you want to eliminate these unwanted website notifications, you can follow this guide to block Chrome notifications for any website.
Regardless of your requirement, the website notifications are too much distracting and annoying that no one can bear for a long time until you switch off your computer. So, if in case, you're no longer interested to get all the notifications from a website or somehow you've subscribed for notification alerts by mistake, you can block them easily. So, you can block website notifications individually or turn off the notifications from all. Meanwhile, Chrome also offers you use the quieter messaging option that will block notification prompts from interrupting you every time.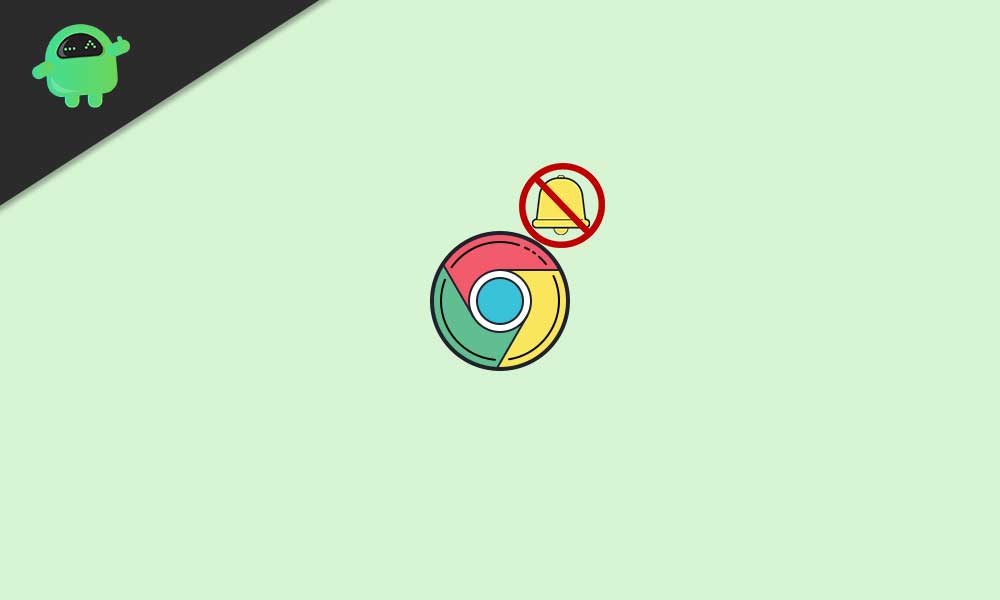 How to Block Chrome Notifications For Websites
Blocking or completely removing site notifications on Chrome is so easy. So, without further ado, let's get into it.
Open the Google Chrome browser on your computer.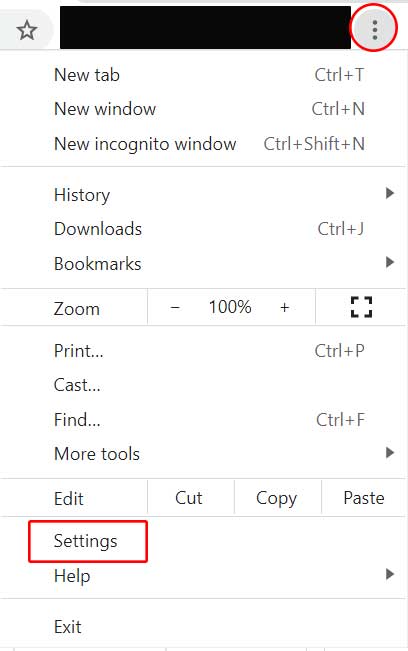 Now, click on More (three vertical dots icon from the top right corner).
Click on Settings > Go to the Privacy and security section.

Here you'll need to click on Site settings.
Next, click on Notifications.

Here you can choose what you want to do according to your preference.
Block Notifications:
You can block or allow notifications for all or any specific website.
Sites can ask to send notifications: Turn it Off to Block All website notifications on your Chrome.

Otherwise, Keep it On to Allow All notifications. In that case, you can manually choose to Block the notification access for those websites which are not useful to you or irritating.

So, if you want to Block a website individually, click on the Add button next to the 'Block' section.
Enter the site URL and click on Add.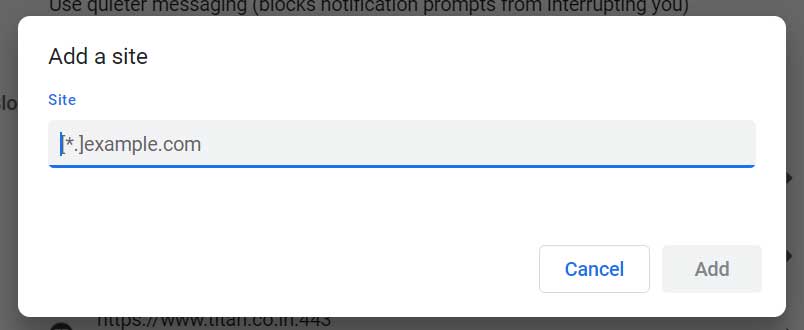 Alternatively, if in case, the website URL is already listed in the 'Allow' section, simply click on Menu (three vertical dots icon) next to that site > Click on Block.
Use Quieter Notifications:
If you're not interested in all of these settings and don't want to get distracted by the too many random notification pop-ups on your Chrome browser then you can also Enable the 'Use quieter messaging (blocks notification prompts from interrupting you)' toggle.

This will help you to reduce the pop-up notification multiple times from a website and appears in the background (notifications tray) without disturbing you every time.
Remove Site URL from Notifications:
If you're already getting annoying notifications from any specific website that you don't want to receive any more and the site is already listed on the Allow or Block section, make sure to click on More (three vertical dots icon) next to the problematic site URL.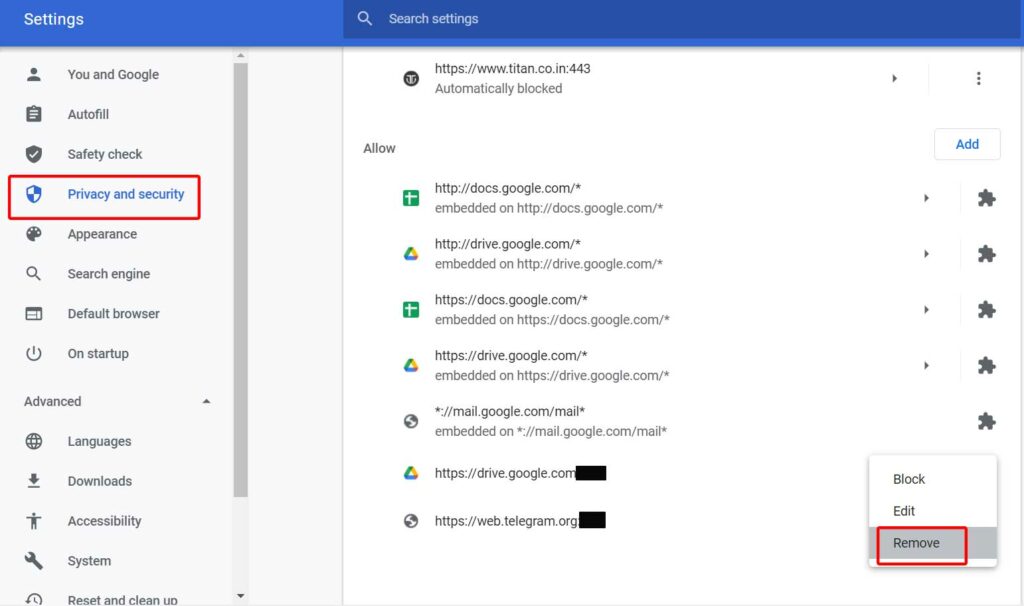 Choose to Remove to stop getting notifications further.
You're done.
Block On-Screen Site Notifications on Chrome
Sometimes it may not be possible to remind the specific website URL directly to Block Notifications from it on your Chrome browser. So, if in case, you've landed any website page and the pop-up notification appears on the screen that looks like the following image, you can block the notification easily.

So, in this scenario, you'll need to simply click on the Block button if you don't want to get any notifications from that particular website.
Enjoy!
That's it, guys. We hope this guide was helpful to you. For further queries, you can comment below.