Valheim is one of the open-world survival games that offers up to 10 players in multiplayer mode once at a time. Although the game is in the early access phase on Steam, players are having a good time with it. As expected, this is the initial release of the title and it includes several bugs or errors which should be fixed in the upcoming days. Even if the game doesn't require plenty of system resources, some of the unfortunate players are having issues with the frame drops or gaming performance. If you're one of them and want to fix the issue, check out this troubleshooting guide on How to Boost FPS in Valheim.
However, if the Valheim game runs on your computer quite well, you'll be able to run it much better and smoother than before after boosting the FPS count. This particular problem may appear to the low-end PCs or laptops that don't have powerful hardware configuration or enough CPU/RAM capacity. So, all the mentioned steps will work like a charm on your computer without losing major graphics visuals. Now, without wasting any more time, let's jump into the possible workarounds below.
How to Boost FPS in Valheim
We can also expect that in the upcoming patch releases, the Valheim game will get much better and stable enough to generate more FPS count than its current status. However, we've to wait for it. So, if you don't want to wait further, follow the in-game graphics settings for optimal gaming performance.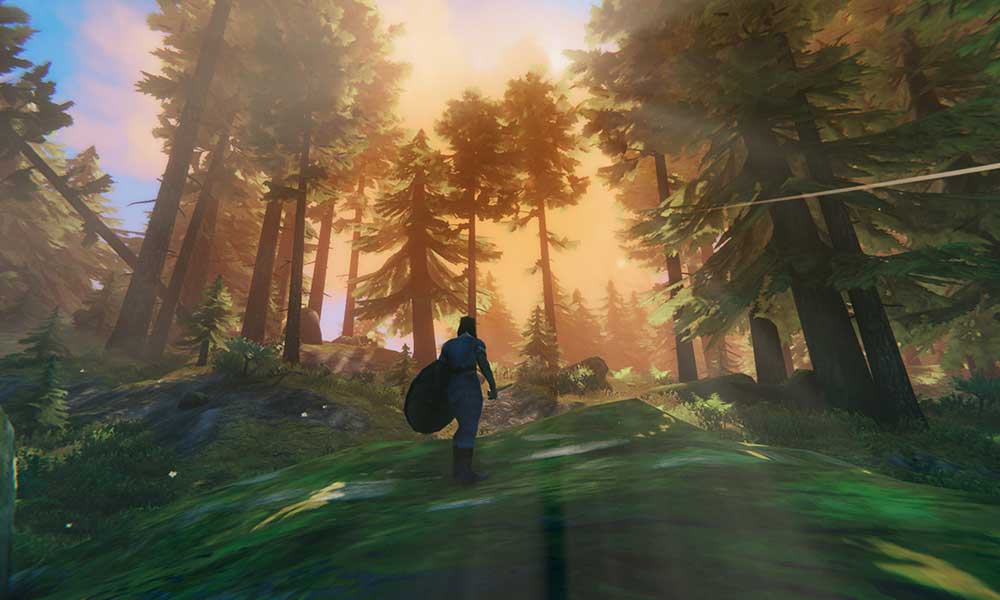 1. Enable 'True' Fullscreen Mode
Valheim doesn't offer the "True" Fullscreen mode by default. So, if in case, you're stuck with the Windowed Borderless Display mode with your game on the computer, make sure to forcefully enable the 'true fullscreen' with a command-line argument on the Steam client. To do so:
Launch the Steam client on your PC.
Go to Steam Library to get the list of installed games.
Right-click on Valheim > Select Properties.
Go to the General tab > You'll see 'LAUNCH OPTIONS'.
Just type the following command:
-window-mode exclusive -screen-fullscreen
Now, open the Valheim game and press Alt + Enter keys two times to switch the display window mode for the game.
This is how you can Boost FPS in Valheim. However, not everyone will get benefitted from this method. So, you can follow some other possible methods below.
2. Adjust Other Visual Options
If you really need to improve the gaming performance by increasing the FPS count then make sure to follow the below settings.
Motion Blur: Disable
Anti-Aliasing: Lower/Disable
V-Sync (Vertical Sync): Enable
Soft Particles: Disable
Depth of Field: Disable
Tessellation: Enable
Sun Shafts: Enable
Bloom: High / Low [Depends on you]
Shadow Quality: Low
Light Particles: Medium
Vegetation Quality: Medium
SSAO: Disable
Draw Distance/Detail: Medium
3. Disable SysMain Service on Windows
SysMain is a Windows 10 service that maintains and improves system performance overtimes. Although it may not affect your CPU usage that much, it can slightly reduce the FPS count while gaming. So, disabling the SysMain Service can boost the FPS in Valheim. To disable it:
Click on the Start Menu icon > Type Services and click on it from the search result.
Now, locate the SysMain Service > Double-click on it and select Stop.
Once stopped, you can restart the computer and check whether the FPS has been increased or not.
If this doesn't improve the FPS that much, make sure to enable it again.
4. Change Level Of Detail
That means you'll need to set the LOD in the low resolution just to increase the frame rate. This may not affect any major graphic visuals in most cases. To do this:
Launch the Valheim game > Press the F5 key to open the console command window.
Now, type the following command to change Level Of Detail:
lodbias 1
According to your preference, you can increase or decrease the LOD value. 1 is recommended by us but you can go below with .3 or .4 or .5 as well.
5. Close Background Running Tasks
Unnecessary background running tasks or programs can eat up a lot of system resources like CPU or Memory usage that literally reduces system performance. Hence, the startup crashing, lagging, not loading issues appear quite often. Simply, close all the unnecessary background running tasks completely. To do this:
Press Ctrl + Shift + Esc keys to open up the Task Manager.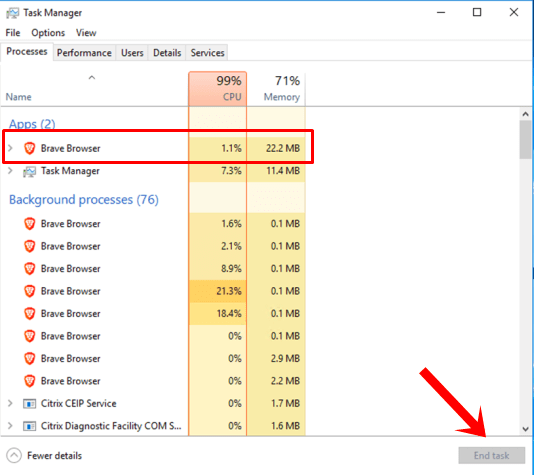 Now, click on the Processes tab > Click to select tasks that are unnecessarily running in the background and consuming enough system resources.
Click on End Task to close it one by one.
Once done, restart your system.
Now, you can check whether you've improved the Valheim FPS count on your PC or not. If not, follow the next method.
6. Disable Steam Overlay
Open Steam on your Windows.
Head over to the Settings > Click on the In-Game.
Click on the checkbox to disable Enable the Steam Overlay while in-game.
Once the checkbox mark is removed, click on OK.
That's it, guys. We assume this guide was helpful to you. For further queries, you can comment below.