Borderlands 2 has been known for having one of the biggest collections of playable characters in the series. Players often have to keep modifying their playstyle and try to discover which of these characters is the most suitable for them.
Every playable hero has a different set of special powers, and this decides their suitability for both solo and co-op modes. Deciding the Character, you will choose at the start of the playthrough is important.
The enemies you face depends upon the number of people playing. Now, how do we decide which Character is best suited to the single-player mode, and which one to use in Co-Op mode? In this guide, we will discuss that.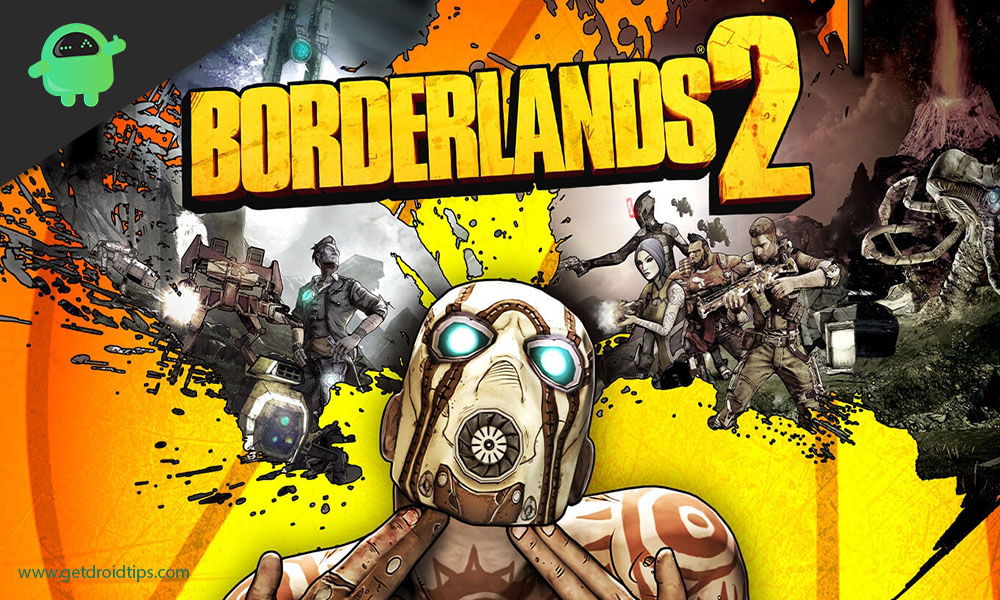 Character in Borderlands 2
The features, strengths, and weaknesses of the characters have always been very significant in every Borderlands game. Whether you are an experienced player or just hopped aboard, you will have to consider them. Borderlands 2 is undoubtedly the most beloved game of the franchise. Therefore it is no surprise that players are choosing it over the others. After all, there's always nostalgia to relish and new surprises to discover. The list of available characters in the Borderlands series generally features a siren, with different powers in every game. These include:
A brawler who doesn't hesitate to dive straight into the rage of battle
A soldier who is experienced with unleashing turrets and developing strategies for war
A mysterious assassin who can divert foes' attention and make deadly ambushes
Borderlands 2 largely operates along the same lines. The game allows you to take up the roles of six different Vault Hunters. The four featured in the vintage game are:
Axton: The Soldier
Maya: The Siren
Salvador: The Gunzerker
Zero: The Assassin
Two new characters are introduced with the bonus DLC that is attached to Borderlands: The Handsome Collection:
Gaige: The Mechromancer
Kreig: The Psycho
All of these characters have their own special abilities. They can be used to play in unique ways based on how you choose to layout the skill trees in Borderlands 2. It's important to remember, however, that every one of these characters' abilities has certain limits. This means that some of them are powerful as solo characters, while others are more aptly used as part of a team.
Let's take a look at the characters suited for both scenarios.
Also Read: Borderlands 2 All Weapon and Items List
Best Character for Solo Mode
If you're playing Borderlands 2 solo, you should go for heroes that possess deployable artifacts, or that regenerate their health more efficiently. This will help you to survive for a longer period of time in the heat of combat.
Good examples of such characters are Axton, Gaige, and Kreig. All of them possess skill trees and passive abilities that are centered on defensive techniques. Axton and Gaige can unleash turrets that will automatically assault your foes. This will help you take cover behind the turrets and take down your distracted opponents. Keep in mind, though, that the towers can only withstand a certain degree of damage before being blown apart. You should also consider the cooldown period that comes with them.
Kreig has an excellent rate of regenerating health as well. His action skill of fully recovering after taking down opponents using melee assaults makes him an invaluable choice for single-player campaigns. His Rage skill also requires a considerably shorter cooldown period compared to Acton and Gaige's abilities. This allows him to survive in otherwise extreme situations and makes him nearly invulnerable.
Although Axton, Gaige, and Kreig are best suited for playing solo, they also shine well in co-op gameplay. Let's see how they compare to the rest of the Borderlands 2 heroes in that category.
Best Character for Co-Op Mode
While playing Borderlands in co-operative mode, you must first mull over how your characters' skills can aid or hinder your team as a whole. It's also important to consider your partner's playing style. This will help both of you to survive for as long as you can. The good news in this regard is that the toughest Vault Hunters in the game work best as a team together. And the top three choices are Maya, Salvador, and Zero. Being the siren of Borderlands 2, Maya can Phaselock her opponents in mid-air for a small duration of time. This gives you time to focus on targeting the tougher opponents out there.
The lithe assassin, Zero, is a master at getting up close and personal with his enemies. Obviously, this would be much harder if he does not receive adequate support from his teammates. He does have the ability to produce a clone of himself to divert the attention of foes, but the said clone cannot actually fight back on his behalf. If your team members cover for Zero while he cloaks himself and approaches the enemy, it will make his job much easier.
The third hero, Salvador, mows mercilessly through hapless enemy ranks with his twin guns blazing away. This formidable power, however, comes at the cost of weakened shields and health. Therefore, if you choose to play with Salvador in solo mode, you will have to limit yourself to targeting enemies at a distance. Foes using sniper rifles and certain opponents like Goliaths can demolish him, so make sure to be careful.
Also Read: Borderlands 2 All Weapon and Items List
Additional Suggestions
All of the aforementioned cooperative heroes do have their limitations. However, you can actually play Borderlands 2 with any of the heroes available in the collection. And looking at it positively, you might enjoy the unique challenge of facing enemies with Zero's clone exhausted or Salvador's shields inactivated. After all, the Borderlands franchise has always given high importance to the aspect of cooperative gameplay since its inception. Go ahead, do some experiments, and enjoy experiencing both the strengths and weaknesses of these memorable characters.
If you are well acquainted with the style of playthroughs and weapons in the Borderlands franchise, you will be able to play effectively in the role of any of the characters in the game. For that, you just need to be aware of what playing style suits you the most. If you've just started playing Borderlands 2, playing with your friends could offer you a much more relaxing experience. Not only will you enjoy yourself, but you won't need to worry too much about not understanding the nuts and bolts of the game.
The good news is that Borderlands 2 is definitely the game to go for if you've just joined the franchise. It has a huge roster of available characters, varied styles of playing, and a most intriguing story. And that's why, despite the series getting progressively better in terms of gameplay, graphics, and story, a number of diehard fans still widely consider Borderlands 2 to be the best entry in the franchise.
We hope you had a great time selecting the best Character for solo and Co-Op mode in Borderlands 2. We hope this guide helped you. If you think the same, we have more guides on iPhone and iPad, PC Troubleshooting, and Android Guides for more. We want you to participate in the $150 giveaway by subscribing to our YouTube Channel. If you have any feedback or queries, comment down below with your name and e-mail ID.