With just a few weeks into the launch of its closed beta version, Valorant is rapidly gaining grounds and looks poised to topple the ranks of video games released in 2020. As common with multiplayer video games, players like to flex their prowess and superiority and Valorant is not an exception to that phenomenon. With the Match History feature made available in Valorant, players can monitor their progress to know that areas they might need to improve on as well as to have what to use as bragging rights.
So, here's how to check your match history in Valorant.
Check Match History in Valorant
First, on Valorant's main menu, there's a career section where you can access statistics for your last 10 matches reflecting your assists, deaths and kills for each game, the maps you played on and your total scores.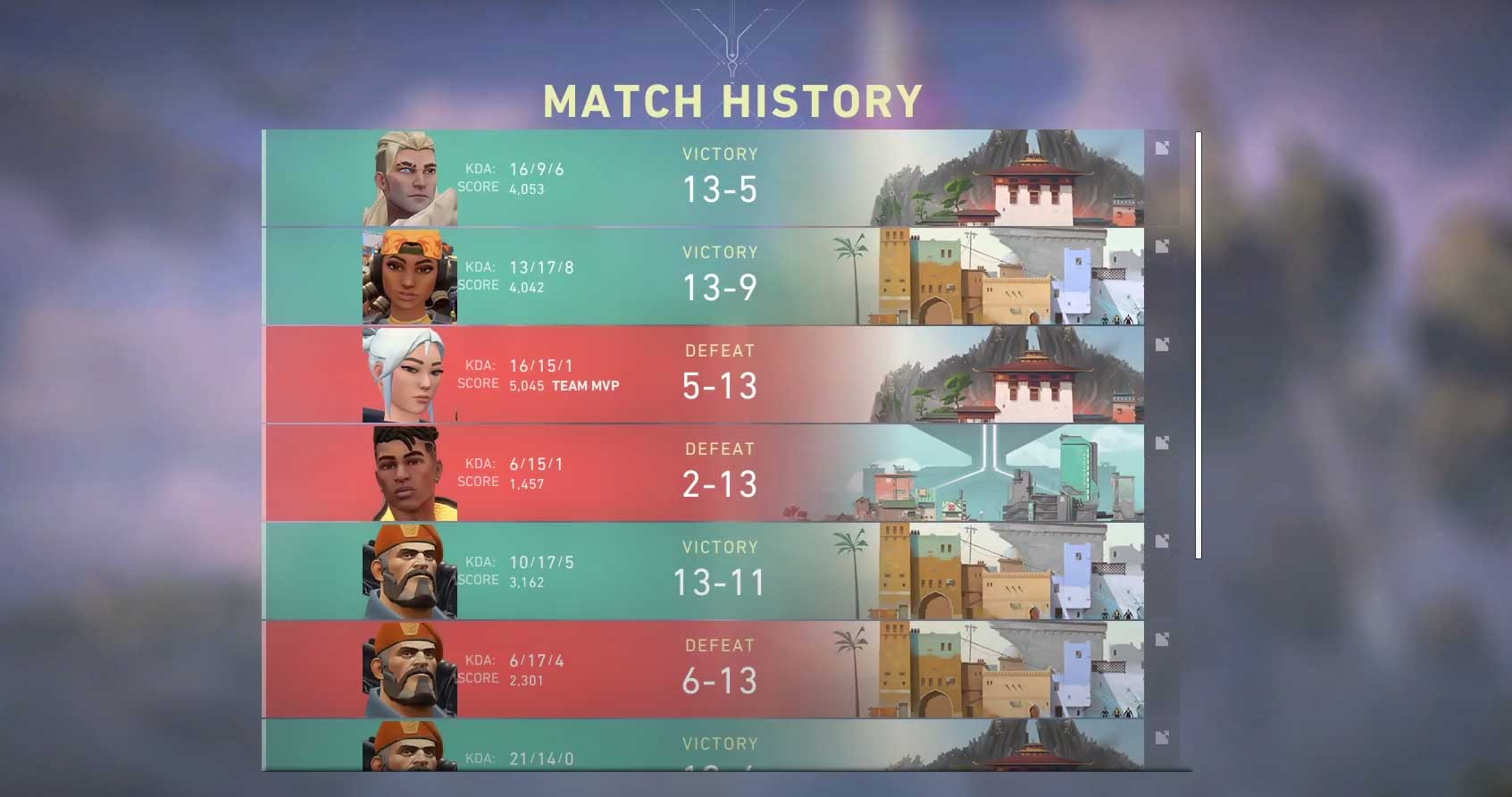 Clicking on any of the 10 matches displayed, you can get an expanded view giving you an in-depth insight into the details of the match. This expanded section features four pages:
The Summary page, which gives you an overview of the match. Match highlights like your round wins and spikes deployed for each of the two halves of the match, your average combat score, as well as your econ rating, are available on this page.
The Scoreboard, which reflects your performance alongside those of all the other players in the game. With this, you can see how you rank in terms of performance against other players.
The Timeline, which breaks every round you played in each match down into more specific details including your spendings, kills, assists and score for each round.
Lastly, you have the Performance page where your performances in each of the matches are broken down even further, allowing you to see how well you have fared so far in the game and also to figure out what areas you need to improve on to become a better Valorant player.
There you go. Armed with the knowledge of viewing every possible statistic and detail about your past matches on Valorant, you can go ahead and perform better in subsequent matches on the blockbuster FPS game. Enjoy!