Now we have Cities: Skylines- Sunset Harbour which solves a lot of previous issues but also makes the previous bunch of mods incompatible. This has left many wondering as to what can be done. They don't want to lose their city but opening up the saved file could crash the game or worst, the city itself may go into chaos. Many players are just waiting for the mod developers to push out the update, and the updates will make their way eventually but if you use too many mods, how would you know which of the mods that you have are compatible now.
To continue playing Cities: Skylines, players are now starting to remove mods. But how would anyone figure out which mods are compatible and which are not? Well for that we have a solution which is a mod compatibility checker and we will give you a guide on how you could use it.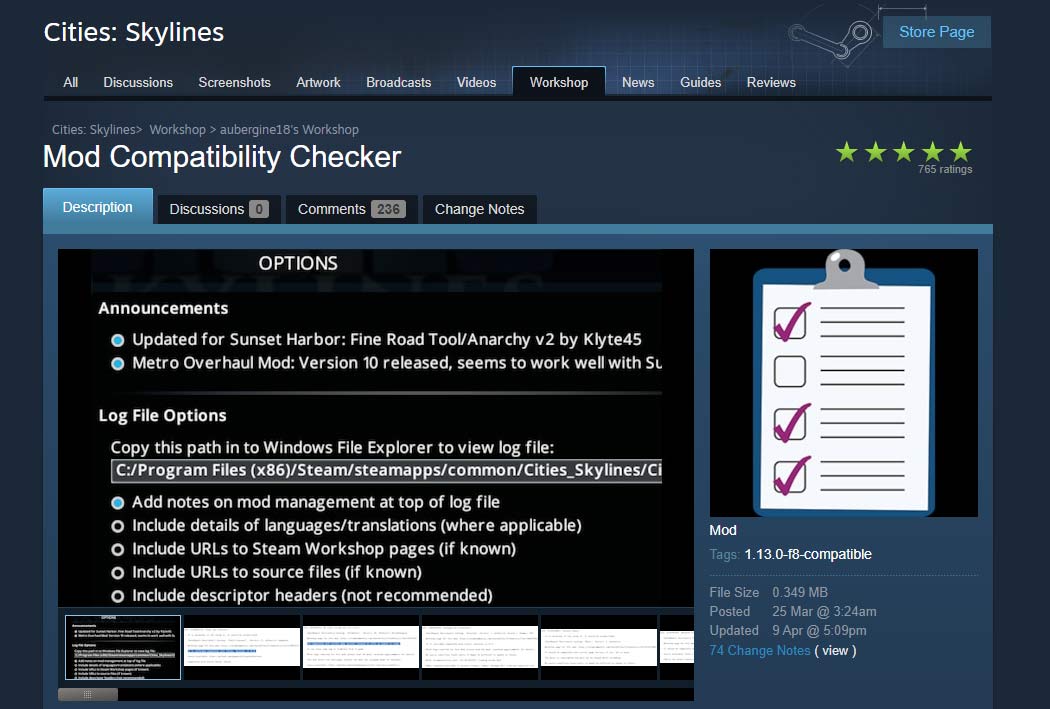 How to use Mod Compatibility checker for Cities: Skylines?
Firstly you need to visit the developer's site page here: https://steamcommunity.com/sharedfiles/filedetails/?id=2034713132.
Here you will find a subscribe button in green. Subscribe and create an account here. Once you are fone, the file will be downloaded.
Open the paradox launcher app and click on play. This will launch it.
Now here in the main menu, you will find an option called "Content Manager". Select that and that go to "Mods".
Now look for the option "Auto repair" mod in this menu, and then enable it once you find it.
Now click on the Options and here you will see a window with two options: Announcement and Log File Options.
Copy the path under Log File Options and copy it to your File Explorer(Windows) or Finder(Mac).