Since Call of Duty Black Ops Cold War, the sequel of Black Ops, has been released, the game has received huge appreciation. It does come with interesting gameplay and several interfaces. Moreover, the newly introduced Zombie mode adds much more to the game. COD Cold War also comes with the split-screen ability, which is seen as the most advantageous feature for gamers. But regardless of its coolest gameplay and added features, one of the concerning things about the game is players constantly encountering the COD Cold War UI Error.
There have been numerous reports about such UI errors throughout the game. Out of the many, some of the majorly occurring UI errors are 10002, 27711, 86494, 70754, 6655, and a few others. So, how to fix these errors to experience smooth and usual gameplay? Well, there might be various causes behind you encountering such errors. Once you find out the cause in your case, it must be a few baby steps before you can really fix it and carry on with your gaming. Here is everything you need to know about what causes these errors and how to fix them.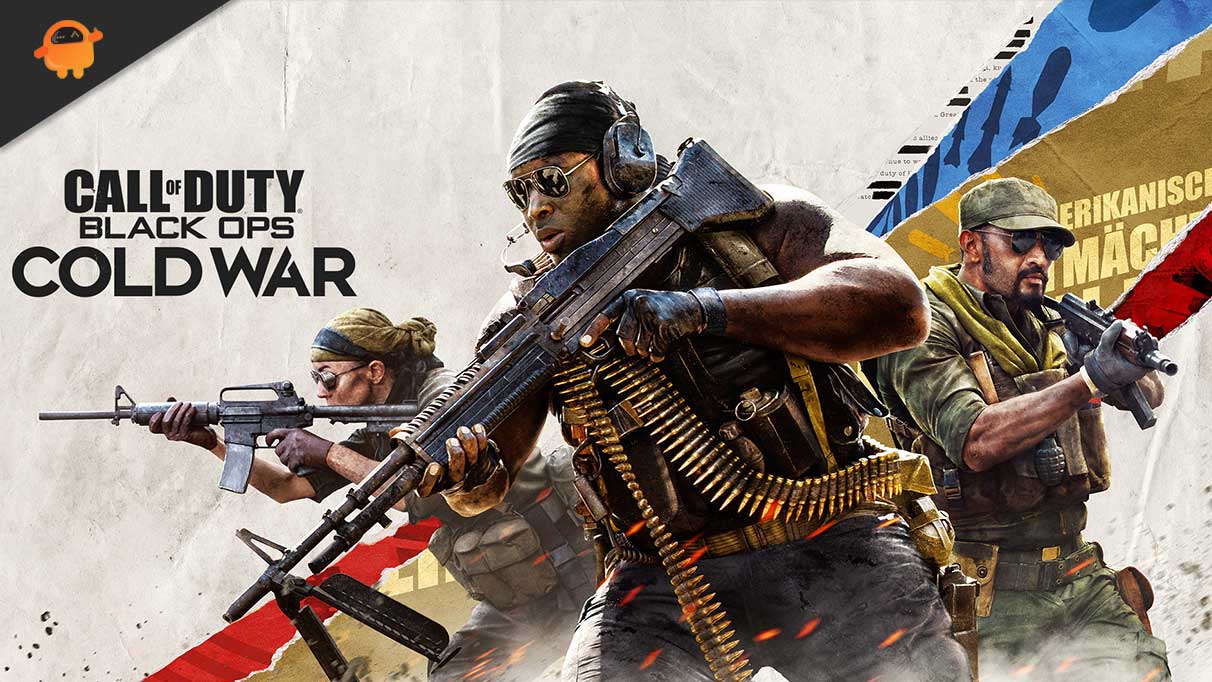 How to Fix COD Cold War 'UI Error'?
As stated above, the COD Cold War UI Error appears due to several causes. Some of the most common reasons behind such UI errors might probably be because of corrupted game files or outdated COD Cold War version/ GPU drivers. Well, in any case, here are a few solutions you could try to get rid of such errors and continue with your gaming without any further problems.
1. Re-install COD Cold War
Most of the time, the UI errors basically occur if there are any complications in any kind of file or if a file is corrupted. This might lead to preventing the loading of certain UI elements of the game, and you will end up encountering some UI error over and over again.
In this case, you can try re-installing COD Cold War on your system. A re-install will repair the overall game and must probably fix such errors quite effortlessly.
2. Update COD Cold War
If you are using an outdated version of COD, or by any chance, the game developers released the latest version specifically for the Zombie mode. This might create a version mismatch in your game which will result in certain UI errors. Therefore, look for the latest version of the game for your PS or console and update COD Cold War to avoid such errors in the future.
3. Repair COD Cold War
In case of some simple issues, re-installing the game resolves most of the problem quite easily. However, if any of your game files get corrupted, you will have to repair the COD Cold War game on your PC. To start repairing the game file, you can refer to the following steps.
Before starting a repair, make sure you close all the game files from your computer's foreground and background.
Now open the Battle.net app on your system.
On the top menu, click on the Games tab.
Next, click on COD Cold War while your Games tab has been selected.
Now, click on the option and select Scan & Repair.
Tap on the Begin Scan option and wait for a while.
Once the process has been completed successfully, restart your computer and launch COD once again.
By doing this, it will scan for all faulty and corrupted files and will repair them automatically. The next time you launch the game after restarting your computer, check if the problem still persists or not.
4. Update GPU Drivers
If you are using an outdated GPU Driver version, problems like these are very common to encounter. In fact, it is one of the major causes behind such UI errors. Hence, if you are constantly having trouble with COD Cold War UI errors, you might need to check for the latest GPU Drivers in this case. Also, sometimes there might be cases of incompatibility with your GPU drivers as well. Hence, you can try updating each one of these drivers or simply reinstall the ones you are already using.
Once you are done updating all the GPU drivers, you must quickly resolve the issues without creating any further problems.
Conclusion
These solutions shall help you fix any COD Cold War UI errors seamlessly. In most cases, it generally happens either due to an outdated version of the COD game file or outdated GPU drivers. Therefore, you can always begin by looking for available updates before moving to the other options. However, if they do not prove to be useful in your case, let us know in the comments below. We will try to come up with more possible fixes for the COD UI errors if necessary.