Compass Backtrack is a perfect app for counting your steps daily. With the new apple watch, apple has released the Compass Backtrack app in watchOS 9. Many people worldwide use this app, and fitness freaks are already in love with it. In this article, we will discuss how to fix the Compass Backtrack and Waypoints not working on Apple Watch 8/Ultra. We will discuss various fixes which might help to fix this error permanently.
You must have an Apple Watch 8 or Ultra to use this app. So, the first thing to do after installing the app is to calibrate it. Calibration is a process that makes the app habituated to the surroundings and makes it work accurately.
It is essential to do this process as soon as you install the app. But even after calibration, the app might sometimes not work due to unknown errors. We have faced some issues with the Compass Backtrack, but we have tried to fix the errors and made the app work again.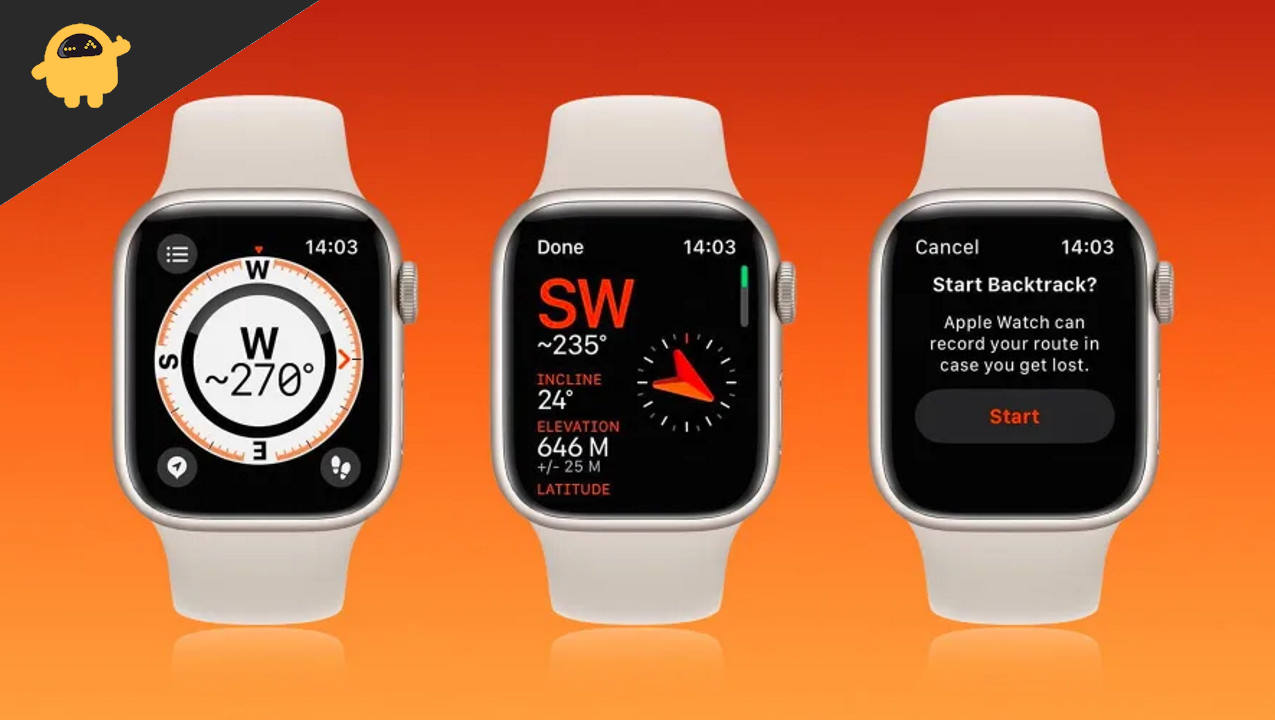 Fix: Compass Backtrack and Waypoints Not Working on Apple Watch 8/ Ultra
Before we get into the main topic, let me discuss an important thing before using this app on your Apple Watch. Since this app counts your moments and footsteps, you should not wear magnetic bands or have magnetic materials on your wrists.
If you have magnetic material on your wrist, this app's accuracy will fall. So make sure to remove any magnetic material before using this app.
Fix 1: Toggle True North ON and OFF
If you are facing issues after updating to watchOS9, then you can easily fix it by following the steps below:
First, close all the apps running in the background.

Open settings and turn on Ture North and then turn it off immediately.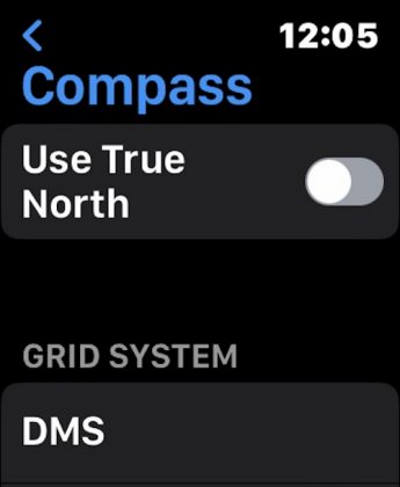 Close settings and relaunch the Compass Backtrack app.

The app should work now; if not, proceed to the next fix.
Fix 2: Grant Location Permissions
The Compass Backtrack app does not ask for location permission when you launch the app for the first time. You have to give the permissions manually. Follow the steps below to grant the location permissions to the Compass Backtrack app:
Open

Settings

on your Apple Watch

Tap on

Privacy

settings

and then tap on Location services.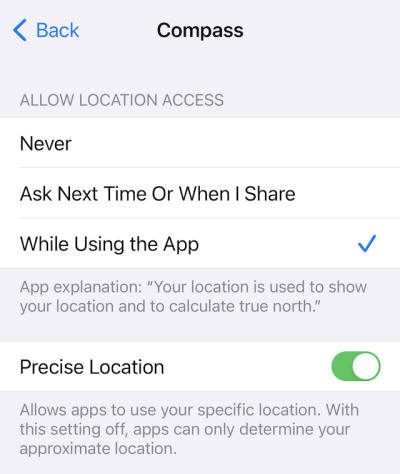 Now, tap on

Compass

, and under

Allow Location

Access, tap on

While Using the App

.

This should fix the issue, and your app should work again; if not, proceed to the next fix.
Fix 3: Delete and Reinstall the app
If Compass Backtrack is giving false readings and other third-party apps are giving good readings, we recommend reinstalling the app. Follow the steps below to uninstall and reinstall the Compass Backtrack App:
First, press the

Digital Crown

on your home screen.

Touch and hold

Compass Backtrack

until options appear.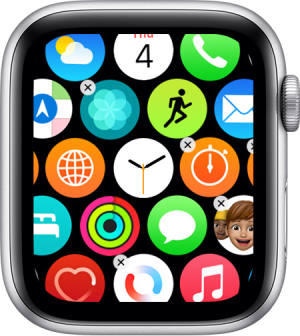 Tap on

Edit apps

and tap delete.

Tap on Digital Crown to finish

uninstalling

the Compass Backtrack app.
To install Compass Backtrack:
Tap on App Store and tap on search.

Find the Compass Backtrack app and tap on Get.

Please wait till the app is installed, and after installing, calibrate it and start using it.
Fix 4: Fix the Waypoints feature missing
If you are on the latest version of watchOS, which is watchOS 9, then you might already know the new Waypoints feature. This feature is not available on previous watchOS versions. This feature might not work in some situations. To make it work again, follow the steps below:
The main reason why this feature doesn't work is that you haven't enabled Precise Locations. Let's turn it on right away.

Open your Apple Watch and tap on the Settings app.
Tap on Privacy and Security.
Now, tap on Location Services and then on Compass.
Enable Precise Location.
Close the settings app and check if the waypoints are visible now.
Fix 5: Turn on Compass Calibration on your iPhone
The Compass calibration setting should be turned on your iPhone for the Compass Backtrack app to work accurately. Follow the steps below the turn on these settings:
Open your iPhone and tap on the Settings app.
Tap on Privacy and Security and scroll down to Location Services.
Now tap on System services and turn on Compass calibration and Motion calibration & distance.

Your Compass Backtrack app should start working now. If not, reinstall the app on your iPhone and Apple Watch.
Conclusion
The Compass Backtrack is one of the best apps for tracking your footsteps. With this article, we hope we have helped you to fix your issue with the Compass Backtrack app. If you have any other queries, please comment below.