In this guide, I will tell you how to Convert China CN ROM to Global WW ROM on ASUS ROG Phone 2. Normally, users who had tried to do a forcible firmware flashing ended up with an unchanged recovery. The reason for this can be the firmware that is available officially on the ASUS website. Those are for performing OTA updates.
So, these firmware files do not come with a recovery partition. Hence, post a forceful conversion & flashing, the device will boot without making any changes to the recovery. Also, the users have faced issues in re-locking the bootloader, no bypassing the SafetyNet. Also, hindrances in using payment apps and banking apps.
So, this guide will provide you with the correct method that you should follow for having a successful conversion of the ROM. We also have put up the correct firmware that you have to use for the process. We wish to thank JazonX from the XDA forum for this troubleshooting guide.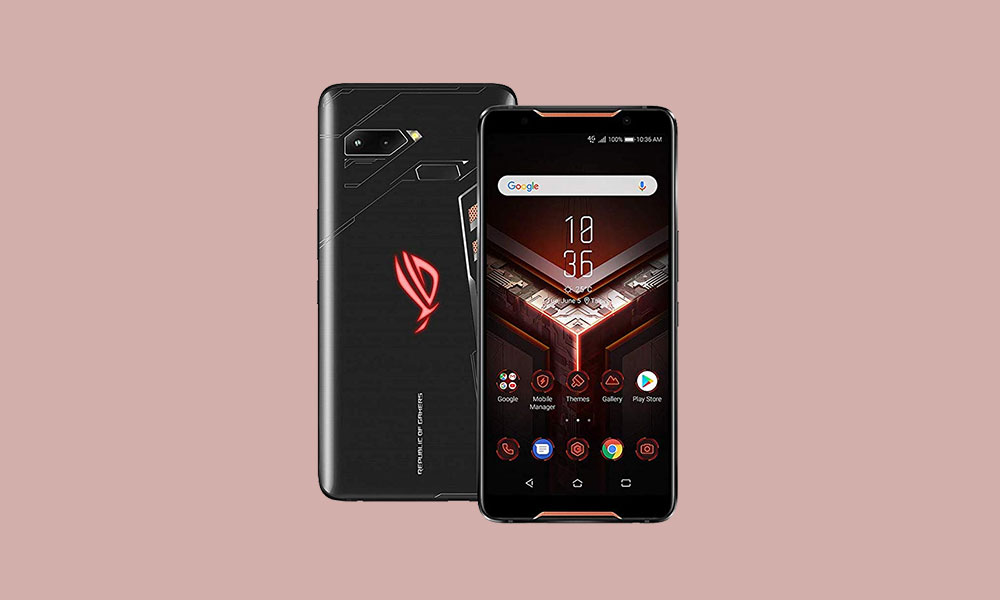 The Role of Bootloader
Do you know that bootloader of ASUS smartphones cannot be unlocked via Fastboot..? An official APK is required to perform the unlocking. Even those users who succeeded in converting ROM using the 21 files flash method, did encounter the issue of bootloop.
The Concept of RAW Firmware
This typical firmware consists of all the partitions of the ROM. Interestingly, you will not find them over the webspace as they are not your regular freeware. They are available in the ASUS service centers.
Make sure to double-check that you are converting the China ROM to the WW – 16.0622.1906.19_M3.13.33.20-1.1.93 global ROM. That's what we will do in this guide. Also, we have put up Chinese ROM as well for those who are on Global ROM and wish to switch to the Chinese ROM. The procedure is similar in any case of ROM conversion, Global to Chinese, and vice-versa.
Convert China CN ROM to Global WW ROM on ASUS ROG Phone 2
Before beginning the process, you will need certain tools with you which we have listed below. Also, you have to stick to some basic guidelines.
Pre-Requisites
This guide and the associated firmware and tools are exclusively meant for the ASUS ROG Phone 2 (ZS660KL)
Charge the battery of your device up to 50% or more before beginning
Download & Install ADB Drivers on your PC.
It is a safe practice to take a complete backup of your device data without Root.
Unlock the bootloader of ASUS ROG Phone 2
Refrain from performing this modification using x86/32bit operating systems. It may lead to bricking.
keep in mind to log out of your Google account on your device. Otherwise, due to FRP lock, after modification, you cannot access your device.
Make sure to relock the bootloader only after you finished up flashing the desired ROM.
Warning
Modify your smartphone at your own cost. GetDroidTips will not be responsible for any bricking, hardware, or software issues with your device if you choose to modify your smartphone. Follow this at your own risk. Unless necessary and in case, you do not understand what you are doing, refrain from modifying your device.
Steps to Convert Convert China CN ROM to Global Variant
First of all download, the global version of the ROM provided in the download section to your PC.
Next, connect your phone to the PC using Fastboot Mode
Accessing the Fastboot menu is simple.
Switch off your phone
Press and hold Volume Up key
Still holding the Volume Up key, press the Power key for 2 seconds and release it. You will enter the fastboot menu
On your PC, go to the folders where you have stored the downloaded firmware file.
There should be a file flashall_AFT.cmd. Double click on it
At this point, a command prompt window will open up.
Now, do not press anything or click anything and leave the PC. until you see a completion message
Your phone will now restart
Then again enter the fastboot mode and access the Fastboot menu
In there go to Recovery Mode
Select Wipe > Data Factory Reset
Now, time to relock the bootloader
Go to fastboot menu
On your PC, open the command prompt and execute the following command.

fastboot-oem asus-csc_lk

Next, you have to reboot your device.
So, that's all. This is how you can successfully Convert China CN ROM on ASUS ROG Phone 2 to the WW global ROM version or vice versa. We hope that you found the guide useful.
You May Also Like,