Launched in 2012, CSGO (Counter-Strike: Global Offensive) is a first-person shooter (FPS) game. This game is developed by Hidden Path Entertainment and Valve Corporation. As the whole game is divided into two groups, namely terrorists and counter-terrorists, the CSGO revolves between these. The objective in the game varies with different modes played, involving some activities like defusing bombs, neutralizing terrorists, rescuing, and various other activities. However, one of the most common issues users face is the CSGO Stats not showing all matches.
In this issue, players are not able to check their game stats and thus face difficulty in progressing in the game. Some players have reported that their CSGO stats do not show all the matches. You might notice that not all their matches are recorded in their stats, which can be frustrating and discouraging, especially for those who take their gameplay seriously. Like if someone plays Mirage and old Agency games, the CSGO shows only stats for Mirage and not for old Agency games.
In short, the stats in CSGO are not available for all the matches. It has been a crucial issue in the game, as stats play an important role during matchmaking. In this guide, we have mentioned some methods that have helped many CS:GO players eradicate this issue. Also, keep in mind that these methods are not permanent, but they work for now.
Fix: CSGO Stats Not Showing All matches
As far as the reasons are concerned, there can be many of them, like your Steam privacy settings, game file issues, or maybe the Steam application issue. Many players have also mentioned that this issue is sometimes temporary but creates problems almost all the time. However, let's see some methods to fix this issue.
Method 1: Restart Device or Steam Application
Restarting is considered the best and most effective way to solve any sort of error. Mainly, restarting your device deletes temporary caches that might be creating problems with the proper functioning of the game. The steps are too simple and are as follows:
Close all the applications on your PC.
Now, press restart and let the device reboot on its own; any interruptions may cause the device to malfunction.
Finally, launch CS:GO game application.
This method has worked mostly for all the players at this time. If CS:GO still does not show stats, please follow the below method.
Method 2: Check Privacy settings
If you are fed up with witnessing incomplete stats in CSGO, you can provide your match history access to a third-party source. With this, you can view all the stats of your CS:GO match. The steps are quite simple and safe.
Launch the Steam application and navigate to your username.
Perform a right click. Now, click on the Edit profile option and select "My privacy settings".
Make sure your profile is set to public under the "Profile Status" section. If the status is set to "private," then no one can see your CS:GO match history stats.
Now Scroll down and look for the "Game Details" section. Now, make sure that "CSGO game details" is set to public or not. If it isn't, then change it from private to public.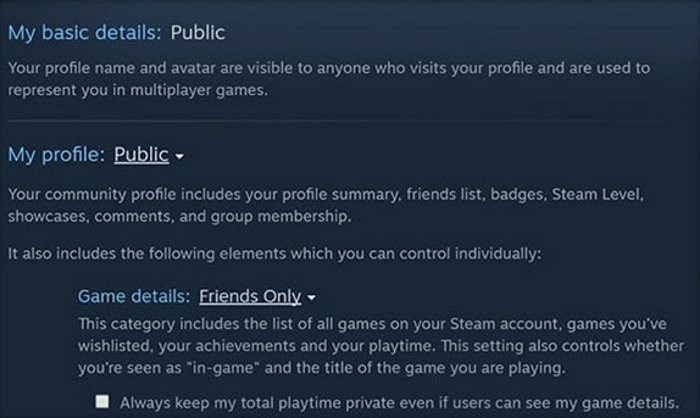 Finally, save your changes, and you are good to go.
This method has worked like a charm for every player, and it might have worked for you as well. If the CSGO stats still do not show up, you can try some general fixing methods mentioned below.
Method 3: Troubleshoot Internet Connection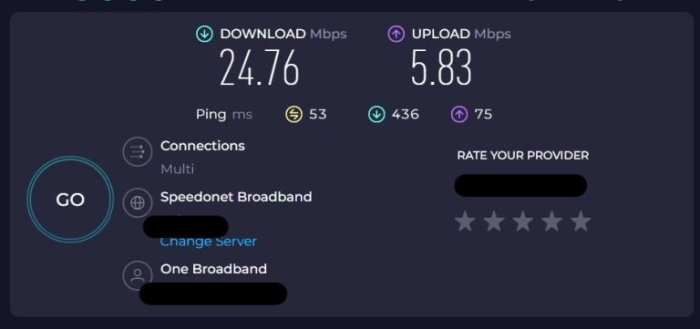 Most of the time, multiplayer games do not work when they experience a slow network connection, and this can be the reason why the stats are not showing in CS:GO. It is very important to check your internet connection before taking any other step that might hamper your game data.
So it is recommended to have a very stable connection to run the game efficiently with no errors. Moreover, it is advised to connect your PC to a wired connection instead of using Wi-Fi, which might cause some disturbances.
However, to check the speed of your connection, you have to perform a speed test with any tool you wish. It is advised to use Speedtest by Ookla to get better results (ping, upload speed, download speed, etc.).
After performing the speed test, if you find the ping too high and the speed too low, perform a power cycle on your router. You can do this by unplugging all wires from the router, waiting for at least 30 seconds, and plugging it back in.
After carefully following all steps, there is a chance that the issue of Stas not showing up in CS:GO will be resolved. Still, if the CS:GO stats do not show up, then follow the next available method for fixing your issue.
Method 4: Verify Game Files
If you have performed the above methods and you are still having issues, verify the game files, as there may be an issue with the game files on your PC. The procedure is as follows:
Navigate to Steam > Games Section. Right-click on CS:GO.
Click on properties; a pop-up window will appear on the screen.
Now choose "local files" from the side menu.

Finally, click "Verify integrity of game files…." and you are good to go.
This will resolve any errors that your game may encounter.
Method 5: Contact Support Team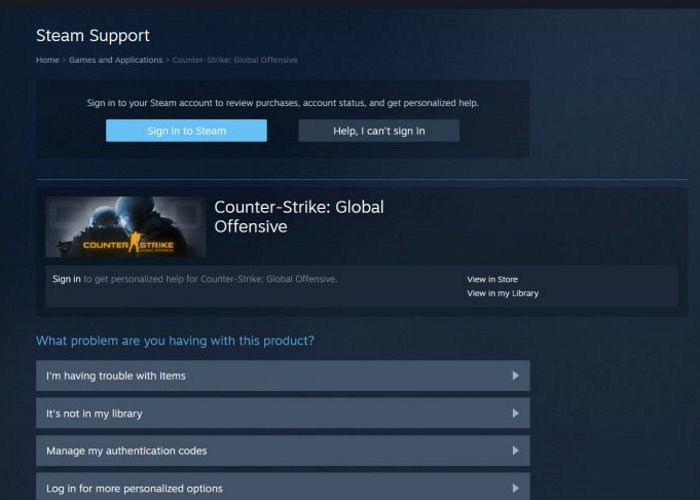 If all the above-mentioned methods do not work for you, you should probably contact the CS:GO support team on Steam. There might be such cases that we cannot notice, but the support team might notice, fix that issue, and your CSGO stats will show up.
To contact the support team, visit the CS:GO Steam support portal and connect to the support team. Briefly describe the errors you are facing while accessing the CSGO stats, and you are good to go. The support team will respond as soon as possible.
Conclusion
This brings us to the end of this guide for fixing CSGO Stats Not Showing All matches issue. Please note that the issue is not widespread and only affects a small number of players. You may follow the above troubleshooting methods to fix the problem on your end. If the above methods do not work, you may try resetting their Steam client or reinstalling the game entirely. Or you may also connect with CSGO customer support team and ask for a resolution there.