We are living in the age of personalization, and we want everything custom-tailored to fit one's mood and taste. The expectation of personalized experience extends to the browser as well.
As an Apple product fan, I always admired the passion of Cupertino designers to create unique experiences. Safari, the default browser for Apple phones, tablets, and Macs, gives you several options to customize the browser according to your own needs and taste. Here's how to customize the Safari browser in Mac for a better browsing experience. Here we will share all the tips which you can customize the safari browser layout in Mac for better user experience.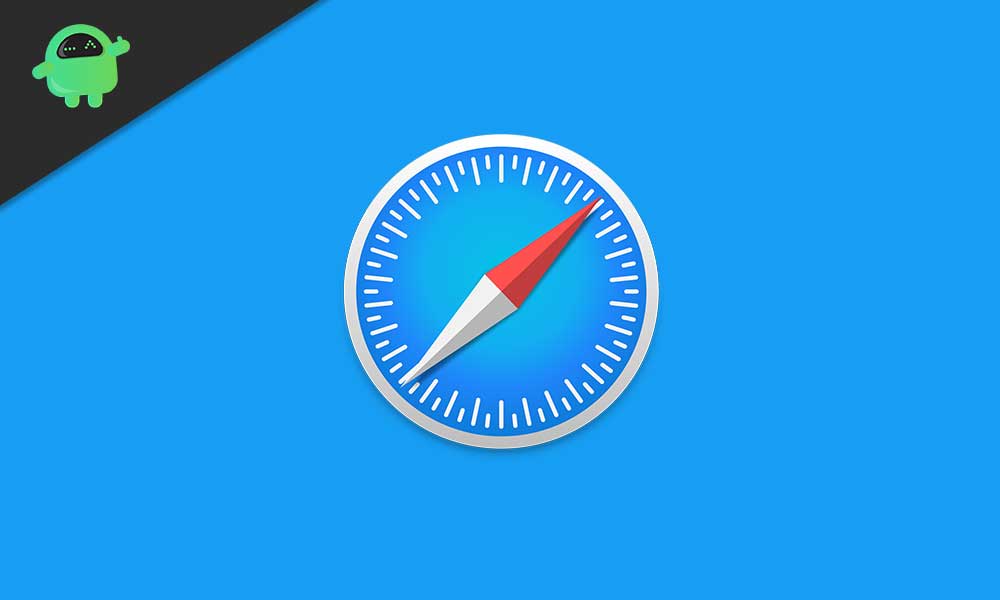 Tips to Customize Safari Browser on Mac
Monotony kills the passion, and the best possible way to keep the passion ignited is to experiment. It is very natural to get bored with the regular appearance of the Safari browser on Mac. Thankfully, you have several ways to customize the default browser of your Apple Mac not only to change the look but make it more personal and user-friendly. Let's start exploring and experimenting with the Safari browser and make it better to boost productivity.
Keep Safari Browser in Dock for Easy Access

If you are a new Mac user, your Safari is available for browsing the internet by default in the Dock either at the side of the screen or the bottom. However, it depends on the setting of the Dock. If you cannot find the blue icon with a compass image in the Dock, you can find it anytime using the "Finder" in the "Application" folder. All you need to do is drag and drop the icon in your Dock and make a shortcut path for quick access to the browser. Once you are done with the adding process, right-click on the Safari icon and select "Options > Keep in Dock" to keep it there in Dock forever.
Default Layout of Safari
Now you are ready to start the exploration. Just click of Safari icon and it will open the default homepage with your favorite website and top sites in spate list. Safari keeps a record of all your previous web visits and shows it at home page in chronological order.
The default browser layout shows all current active tabs.
If you have accidentally closed the browser, it will restore all with permission.
If you want to access your favorite and reading list, click on the "Show sidebar" icon on the left side of the address bar.
Customize Tabs and Home Page
Just start typing website address or anything you wish to find on the internet in the address bar, and Safari browser will open the website or fetch all matching results using the default search engine. If you are on a new tab, you might get the home page, a blank page or page with top sites depending on the settings. Here you have an option to personalize it by only going to the "Safari > Preferences" setting. You will get a pop-up window, where you will get options to customize the browser launch window as per your preference:
The first customization option comes with the "Safari opens with" command with options like "Open the browser with a new window", "all windows from the last session", "a new private window", and "all non-private windows from the last session".
The second customization option comes with the "New window opens with" control with further options to select Homepage, Top sites, Favorites, or Empty page.
You have an option to customize the fresh tab window response with the "New tabs open with" control. Here you have all the options as in the 'New window open with" control to select.
If you have some favorite, you can make it your permanent Homepage. Just copy-paste or type the URL in the blank space. You have the option to select the currently open website as home page by clicking the "Set to Current Page" button.
Apart from these significant customization options, Safari offers you several other option to make it more efficient, like; option to clean browsing history in defined time intervals, Showing favourites, number of Top sites to be shown, set the file download location, and the option to remove download item list in defined time intervals.
Arrange Tabs
If you love multitasking and find it difficult to manage tabs according to preferences, here are ways to customize your tabs. It is pretty easy to organize tabs of the Safari browser on Mac, using the "Window>Arrange Tab By" command. The menu will give you the option to arrange tabs by website or webpage title. Just do it, all your tabs will be automatically arranged as per your choice.
Pin Tabs: If you want to keep any webpage hooked to your browser, you have an option to customize it on the Safari browser. To get rid of retyping web address, again and again, go to Window>Pin Tab command. It will pin your favourite tab in the Mac toolbar for easy access. Of course, you can unpin it anytime you wish.
Show Tab Icons: If you love symbolic cues to make mental responses faster, the Safari browser offers you an option to customize it on Mac. Go to Safari > Preferences > Tabs
And select "Show website icons in tabs".
Track Closed Tabs: It is impossible to memorize keep a record of complex URLs. If you want to access recently closed tabs, it is pretty simple to do in the Safari browser on Mac. Just go to History > Recently Closed and restore any of them in the browser.
Customize Favorite and Top Sites
We all use the few sites only regularly. You can customize your top sites in Safari and save quality time. Safari browser on Mac gives you an option to choose the number of sites you want to see in the preview. You have the option to select 6, 12, or 24 websites. In the Safari Preference section, go to the "General" tab and select the number as per your preference from the dropdown against "Top Sites shows".
Customize Safari Layout Options
Frankly, this customization preference is very important and varies depending on the taste and use of the Mac screen. You can personalize your Safari toolbar on Mac, and it is very simple to do. All you need to do is open the View > Customize Toolbar or right-click on the toolbar. Now drag and drop items of your choice into the toolbar. You have several options like hide/show toolbar, favourite/top sites, bookmarks, status, sidebars, history, and many more. You have the option to customize the reader mode on the address bar.
Full-Screen Mode
If you love using your Mac screen for multimedia or anything that requires a better and uninterrupted view, you can always get the full-screen view on Safari. All you need to do is click the Green Button on the left to get the full-screen view. Alternatively, you have the option to hover over the green button to view full-screen options. Just select "Enter Full Screen" to get the full-screen view and press the escape button on the Mac keyboard to get the standard view. If you need to execute several tasks and need screen space, you have the option to tile the Safari window to left or right and use the space to run other applications.
Personalize Webpage
If you want to make any website more user-friendly according to your preferences, the Safari browser gives you options to customize specific websites. Just go to "Safari > Preferences>Websites" and add websites of your choice here. If you want any site to always open in reader-mode, you have to add that specific site in the "Reader" section. You have several other preferences like zoom, auto-play, and many more things.
Customize Privacy in Safari
Apple pays special attention to protect your privacy. You can customize the privacy limits of your Safari Browser on Mac. Go to Safari > Preferences > Privacy on Mac and select options to set control privacy. You have additional options to block cookies and specific website data removal on Mac. You have another option to customize private browsing by going to File > New Private Window. This opens a new window without privacy protection.
Customize Extensions
All browsers have limitations as it is impossible to add all possible features to make it unique for all. Thankfully, Safari offers you a simple path to add extensions of your choice to enhance the browsing experience. Just go to the Safari Extension page of Apple and find the best that suits your purpose to download. To manage extension, you have Safari > Preferences > Extensions path.
Safari is undoubtedly the best default browser for your Mac. Apple values your uniqueness and gives you the freedom to customize your browser according to your preferences. The whole idea is to make your browsing experience great. Use these tips to personalize Safari Browser on Mac and make browsing more productive. If you have any queries or feedback, please writedown the comment below in our comment box.