One great thing about Apple's ecosystem is its compatibility between iPadOS, macOS, and iOS. It lets the user use certain apps uniformly throughout the vast array of Apple devices. One such app is the iMessage App. You can open up iMessage in a Mac or Macbook, and it will automatically save all your messages and back it up to your device. But that can be a problem if you want to delete some messages from iMessage.
Now simply deleting an iMessage from Mac is not a hard task at all. But the problem lies with the fact that even after you remove the message, it can reappear later. It happens when another conversation starts with that person whose messages you deleted before. This could be a real problem if you don't want other people who use your Mac to read all your messages. To counter this, we have to delete messages from iMessage permanently, and it will take some extra effort. And in this article, we will guide you through the process of removing your iMessage conversations without ever worrying that those deleted messages will show up again.
How to delete iMessages from Mac or Macbook?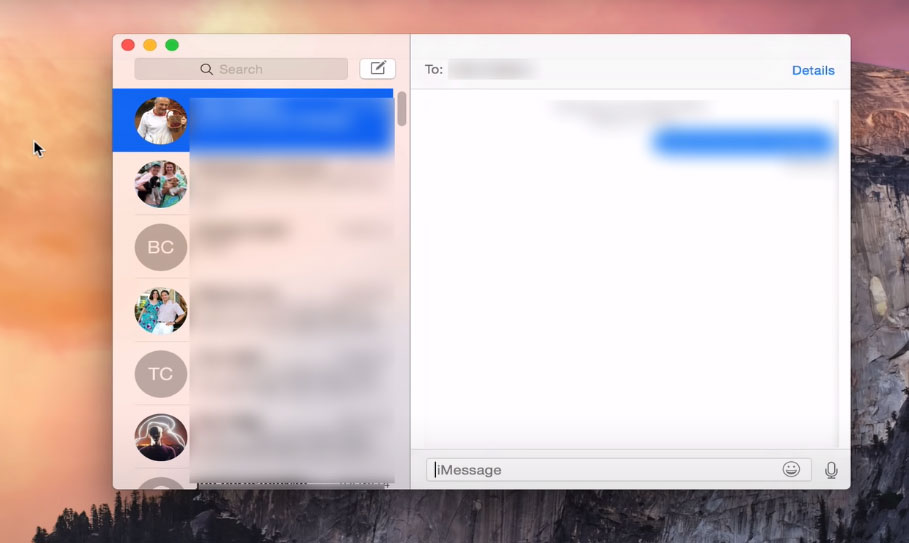 The process is not as straightforward as merely selecting a text and deleting it. It will require some additional tweaking.
First, Open up the iMessage app on your Mac.
On the Menu Bar, go to the Preferences of messages.
Here, under the general settings tab, you will find an option called "Save history when conversations are closed." Simply Uncheck it.
After doing this, your Mac will not automatically backup your messages. Now when you close iMessage and open it again, the previous iMessages that you had after changing the settings won't reappear again. But that is not the end of it all. Any messages that you have on your iMessage app before changing the setting will be there in the app.
To delete the messages before that, you will have to delete iMessage chat history entirely from your Mac. To do that,
first, close your iMessage App. Remove it from the recent menu too, and make sure that it is not even running in the background.
Click on Finder and open it up. Press and hold CMD+Shift+G keys and type "~/Library/Messages/" in the box.
Click on Go, and a folder will open up with all your backed up messages data.
Delete chat.db, chat.db.shm, chat.db.wal files from this folder and empty the trash after it to altogether remove these files from your system.
Now any messages you sent out to anyone won't be backed up to your Mac.
Now some Mac data recovery applications can still bring back your deleted iMessage backup files. If for some reason, you want to remove altogether the traces of these backed up such that no recovery software can recover it, then install MacClean on your Mac. After you have installed it, follow the steps below, and your messages will be permanently deleted.
Open MacClean and go the Privacy Issue tab you see on the left-hand side.
Click on Scan.
After the scan, choose App private Histories by clicking on review details.
This will show your deleted iMessages. Click on all the iMessage conversations you want to delete and click on the Back on top.
Now click on the Clean button below, and it will delete all those messages.
So this is how you delete iMessages on your Mac permanently without ever worrying about those messages showing up again. If you have any queries, then comment down below. Also, be sure to check out our other articles on iPhone, Android, Windows, Games, and much more for more useful information.