Mac users often don't have to worry about random glitches as Mac comes with a very stable OS – named Mac OS. However, with recent advancements with the new M1 chips, many users are facing issues where their MacBook & MacBook Pro shows a white screen after Apple logo and get stuck. Momentarily the machine doesn't boot up, and there are no error messages on the screen as well.
The same issue has been faced by the previous generation of MacBook Pro devices without the M1 chip facility. So the issue is old and persistent, but merely a software glitch. In this article, we will see some working methods to fix this problem, and you won't have to visit any computer technician.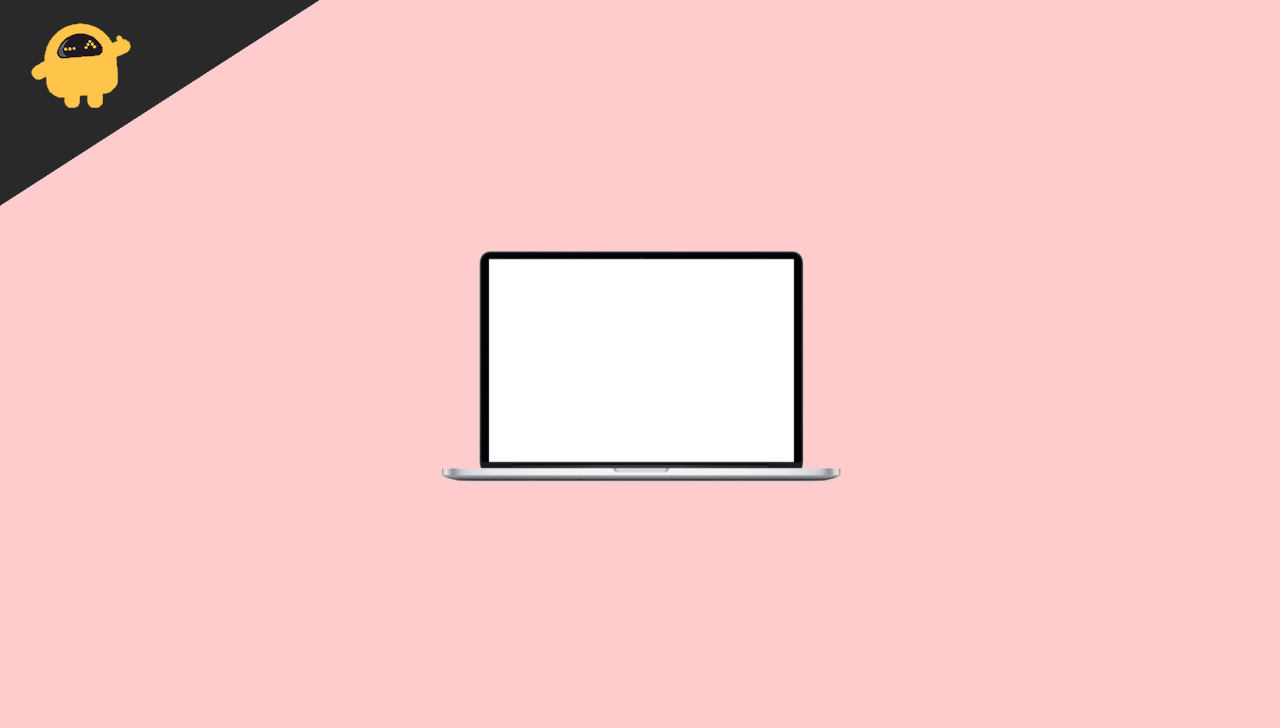 Fix: MacBook Pro White Screen After Apple Logo
From time to time, you might face a peculiar issue of the white screen where you can't see any error message, or any loading screen at all. And on top of that, your MacBook Pro will stay in the same situation and won't boot at all. This can be an alarming situation as you can't use your MacBook as it doesn't boot up. So down below are some methods which you can use to fix this issue easily.
Method 1: Reset PRAM/NVRAM
Every Mac comes with Programmable RAM & None Volatile RAM. Both of these RAM buffers are active while you boot your device. However, these can get corrupted due to any of the apps or software that you install on the machine. So this can be the very first troubleshooting step which will hopefully fix the issue for 90% of users.
Steps to reset PRAM/NVRAM for MacBook Pro:
Press Command + Optio + P + R while your MacBook is turned off.
The MacBook will chime two times indicating that PRAM / NVRAM reset is successful.
Now you can reboot your Mac and see if the issue is resolved. If this doesn't help, then you can move on to reset the SMC process which usually fixes the white screen problem.
Method 2: Reset SMC
All MacBook comes with a small toolkit – SMC, which stands for System Management Controller. It controls all the hardware components for your mac including the display screen. So if there is any issues with the screen, White or blank screen, then resetting the SMC component will fix the issue.
Steps to reset SMC for MacBook Pro:
Shut down your mac completely and c connect it with a charging source.
Press and hold Shift + Control + Options & power key altogether.
After 5 seconds, release all keys together and check for the charging light indicator.
If the charging light indicator changes colors, it signs for a successful SMC reset.
Now you can reboot your Mac and see if the issue is resolved. If this doesn't help, then you have to boot into the safe mode and check what is causing the white screen issue.
Method 3: Reboot into Safe Mode
Safe mode is a special mode in Mac OS which allows you to run your computer with minimum resources required. It will cut all the access to your apps and games, which might be hindering with the process. In many cases, if you install a faulty or buggy app, it can create issues with your Mac startup. So in the safe mode, you can remove such apps which will help fix the white screen problem.
Steps to reboot into safe mode and remove unwanted apps:
Shut down your mac completely, and then press the power button + shift key altogether.
You will hear the startup chime and Apple progress bar. This indicates that your Mac has entered safe mode.
Now you can remove any apps or files which you recently installed. It is also recommended to remove any large files that you do not need at all.
Once everything is done, try to reboot your Mac and see if the issue is resolved.
Method 4: Verify or Repair Disks
In many cases, you might face the issue of a bad disk or disk failure. Your Mac runs from the operating system that is stored on the hard disk drive or solid state drive (in the latest MacBook Pro). So if your Mac is not able to detect the OS files due to poor configuration or disk damage, then you will face the white screen issue. But dont worry, as Mac has an inbuilt tool to correct this error.
Steps to verify or repair disks on MacBook Pro:
Shout down your mac completely and restart it while holding Command & R key altogether.
You will hear the startup sound indicating that you have gone to the OS utility mode.
Here you have to select the Disk Utility option and select your Mac hard disk.
Follow the onscreen instruction to repair the hard disk.
Once the process is successfully completed, you can reboot your Mac and see if it the issue is fixed.
Method 5: Reinstall Mac OS
Although the above methods should help you out, but if not then reinstalling mac OS will be the last resort. In many cases, when your Mac OS is corrupted or buggy, the software will not load resulting in a white or black screen. This can be quite confusing but it essentially means you have to reinstall the Mac OS.
Also read: How to download and install to upgrade MacOS Catalina software on Mac
To install the latest Mac OS on your MacBook Pro, you can download the DMG file from Apple's official website and follow the onscreen instructions to install it. However, we recommend you to take a backup of your data before re-installing the new Mac OS.
Method 6: Check Hardware Damage
If none of the above methods works or you're not able to access your MacBook at all, then it can be a case of hardware damage. MacBook Pros come with a sleek screen hinge which can easily get damaged if you open the laptop vigorously. Such attempts can damage the screen connector, and hence only backlit (white) will be visible on the screen. We recommend you to get your device checked via Apple Care center, and get it replaced if it's warranty.
Conclusion
This brings us to the end of this guide for fixing the MacBook Pro white screen after the Apple Logo. Please note that the issue is persistent for M1 & non M1 macs as well. The above troubleshooting methods should help you to fix the issue, but if not then there could be hardware damage as well on the screen backlit. Please contact your nearest Apple care center and get your device checked.