Bungie developed "Destiny 2," a free-to-play online-only multiplayer first-person shooter video game. It is full of secret nooks and mysteries baked into the worlds that you can discover as Guardian and Protector of the enigmatic ping-pong ball known as the Traveler. Everyone is enjoying and loving the game due to the gameplay it has.
However, some users are facing issues in the game. They report that the characters are getting deleted randomly in the game. Players may find it challenging to advance in the game due to this frustrating issue. If you are someone who is facing this issue, and searching for a solution, then don't worry. This guide will help you. In this, we will discuss the Character Deletion Bug and how to fix it in Destiny 2. So, without wasting any time, let's begin the guide now.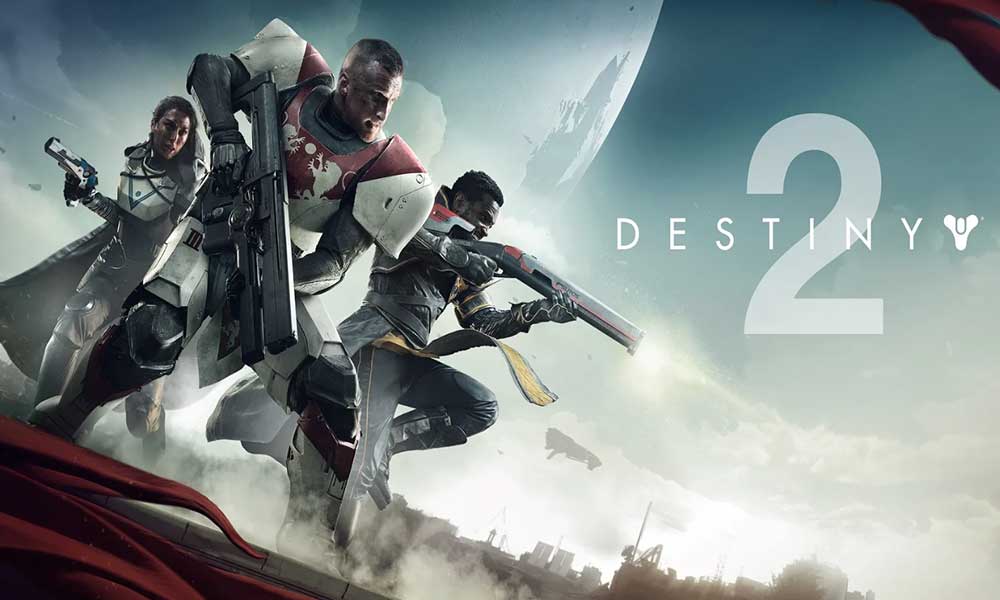 What Is Character Deletion Bug Error In Destiny 2?
The Destiny 2 character deletion problem is exactly what it says it is. Players that have received it have simply selected their character after logging into their account and received a black screen and error message. They attempt to re-enter the game but discover that their character has vanished.
Even though grinding in Destiny 2 isn't the easiest or fastest thing to accomplish, the character deletion issue is real and is incredibly frightening. However, it has only affected a few users so far. Additionally, the character deletion bug appears to be a matter of chance. It is still unknown what causes it as it looks like any other error code.
How Can You Fix The Character Deletion Bug Error In Destiny 2?
There is no fix for the Character Deletion Bug Error in Destiny 2. But you can try the following methods to fix the issue.
Fix 1. Restart the Destiny 2
The first method you can try to fix the Character deletion bug error in Destiny 2 is restarting it. Sometimes, there are issues in the game, so that you might be facing this issue. You can fix them by restarting the game. So, you will have first to close the game. Then, after some time, restart the game.
Doing this can fix the issue and get back the character in Destiny 2.
Fix 2. Restart the device
The second method you can try to fix the Character deletion bug error in Destiny 2 is to restart the device. Sometimes, the device has minor bugs due to some issues in the game. To fix this issue, you can restart the device. For this, you will have to turn off your device. Then, plug it out from the switch off. After that, please wait some time, plug it back, and turn it on. Once your device gets restarted, check whether your issue is solved.
Fix 3. Check your Internet Connection
The next method you can try to fix the issue is to check the internet connection. You must have a proper internet connection to use the Destiny 2 game without any issues. You can check your network connection with the help of any Internet Speed Test. Once you test your internet speed, check whether it is good. If it is not, then you should first fix it.
You can fix it with the help of the following steps below.
Step 1. Firstly, disconnect your device from the router.
Step 2. Then, please turn off your router and plug it out from the power board.
Step 3. After that, please wait for some time and then turn it on.
Step 4. Now, reconnect your device with the router.
After doing this, check whether now your issue is solved or not.
Fix 4. Update the Destiny 2
Another method that you can try to fix the issue is updating Destiny 2. For Destiny 2, Bungie regularly provides new updates, including fixes for issues like these. To keep up with the most recent changes and patches, be sure to routinely update your game, if you haven't already.
Conclusion
This was all for the guide on how you can try to fix the Character Deletion Bug Error in Destiny 2. If you are not able to fix issue by the methdos that are mentioned above, then we will suggest you to contact Bungie support team. They will provide yu the steps that you need to follow to get back your character.
If you have any queries or questions, then do let us know in the comment section below. We will try our best to solve them. Also, for more such heful guides, do check out our website.