Destiny 2 is a popular online-only multiplayer first-person shooter video game that is free to play. It was developed by Bungie, a well-known game developer who has created many popular titles. One of the key features of Destiny 2 is the premium in-game currency known as Silver. This currency can be used to purchase various in-game items that allow you to customize your character and enhance your gaming experience. However, some players have reported a bug with their Destiny 2 Silver Purchase not showing up, so that's what this guide is about.
Whether you want to improve your character's abilities, acquire new weapons or armor, or add some flair to your character's appearance, the possibilities are endless with Silver. It's important to note that to play the game; you must first purchase Destiny 2 separately. Once you have the game, you can earn Silver and use it to enhance your gameplay experience. However, there are some limitations to Silver usage. It is limited by user account and platform and can only be used within Destiny 2 and its expansions. Let's find out how you can fix the issue of Destiny 2 Silver Purchase Not Showing Up.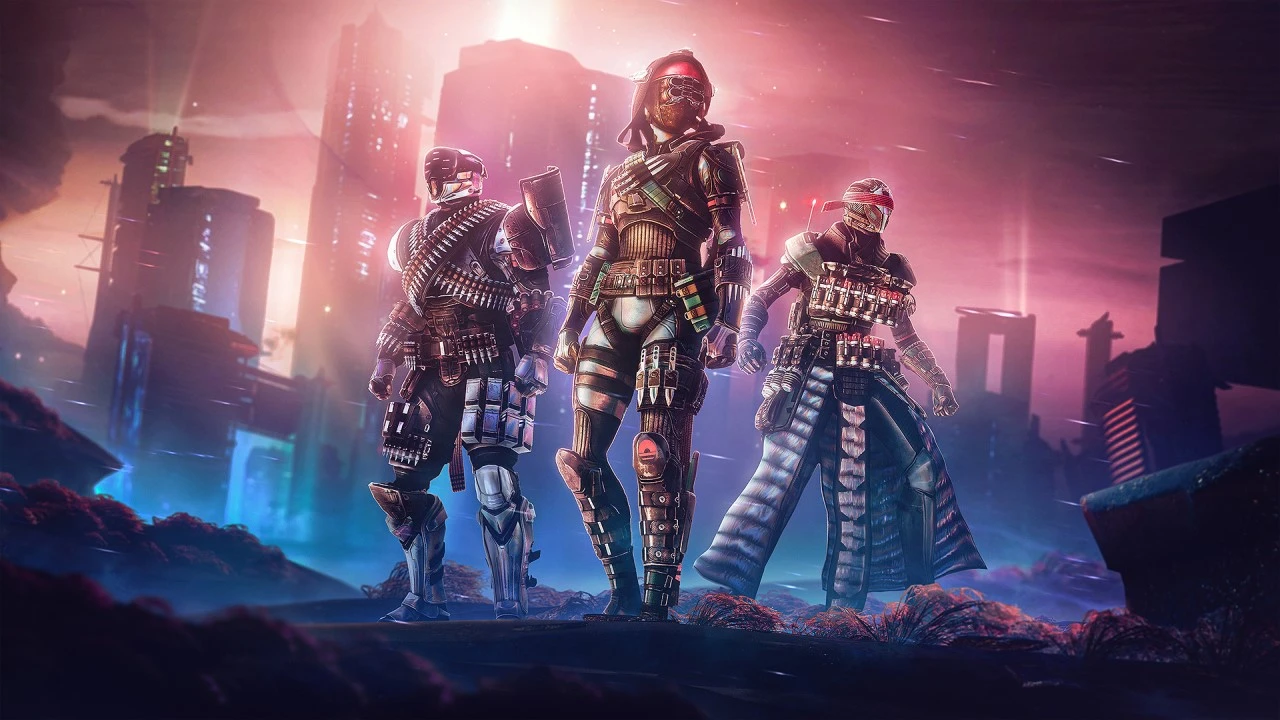 How to Fix Silver Purchase not showing up for Destiny 2 Accounts
Some players have reported issues while attempting to purchase Silver for their Destiny account. The issue has been identified as the Silver purchase not showing up in the game.
@DestinyTheGame @PlayStation
Is anybody else having an issue trying to purchase silver for Destiny 2 from the PlayStation Store seems just to be PlayStation but I'm not sure if anybody else is having the same issue as me

— Savage (@Savage98664215) December 25, 2022
@XboxSupport I'm unable to purchase Destiny 2 silver as it keeps saying transaction failed please try again later

— Conor Cristofoli (@ConorCristofoli) September 13, 2022
If you are one of these players, we are here with some troubleshooting tips so that you can get your silver back. You may have attempted to troubleshoot the issue by logging out of Steam and Destiny 2 a few times, and even switching characters, but the purchased Silver still only shows up in Steam and not in Destiny 2.
Below are some steps you can follow before troubleshooting to fix this issue.
Confirm Silver Purchase for Correct Destiny Release
Review your platform purchase to ensure Silver was intended for the correct Destiny release. Confirm this by reviewing the name of the Silver add-on purchased on the platform transaction history or receipt. Destiny 2 Silver bundles are marked as "Destiny 2 Silver". Meanwhile, Destiny 1 Silver bundles are called " Destiny Silver," so messing up on the two can be easy. Log into the purchasing account on both Destiny 2 and Destiny 1 to check your account's Silver balance in-game.
Silver Not Intended for Correct Destiny Release
If the above steps confirm that the Silver was purchased for the incorrect Destiny release, note that the Silver balance is not shared across Destiny releases. Silver purchased for a specific Destiny release is attached to the account and release it was bought for, and cannot be transferred to a different account or release. Additionally, all Silver purchases are final and cannot be refunded by Bungie or the platform marketplace.
Issues with Silver Refunds or Chargebacks
If you have received Silver refunds, chargebacks, or have had your payments denied by the platform marketplaces, you may encounter issues while attempting to purchase Silver. In Destiny 2, if you receive platform refunds or chargebacks for Silver you have spent in-game, you will see a negative Silver balance on your account. You must repay any outstanding Silver balance on your account before you can buy Eververse Items. In Destiny 1, if you receive platform refunds or chargebacks of Destiny 1 Silver, you will not see your in-game Silver balance adjusted, but will still have an outstanding Silver balance for the amount of Silver refunded. You will encounter issues with further Silver purchases being accurately reflected on your account until the outstanding Silver balance on your account has been repaid.
Troubleshooting Steps
If your Silver was purchased for the correct Destiny release and you are still experiencing issues with your Silver purchase, try the following troubleshooting steps:
Allow up to 30 seconds to pass to see if the Silver amount is added to your account.
If the Silver is not added to your account after this time, log out of Destiny and then log back into any character. A successful Silver purchase should present you with a notification upon logging back into a character.
Try closing Destiny and completely signing out of the platform account. You can try clearing the cache on consoles or restarting the Steam or Epic Games launcher on PC. After logging back into Destiny, check for the notification.
If the Silver balance still does not reflect the purchased Silver amount, ensure that the transaction shows as successfully completed according to the platform marketplace and that the purchase was made on the correct account as well as for the intended Destiny release.
The last step is to contact the relevant platform support such as PlayStation Support, Xbox Support, Stadia Support, Microsoft Support, Steam Support, or Epic Games Support to investigate potential issues with the transaction.
If platform support is unable to identify or resolve potential issues with the transaction, submit a Missing Silver Contact Form to Bungie. You can find the link to the form at the bottom of their page after you complete the troubleshooting steps. It is important to note that all Silver purchases initiated while encountering a Silver Sync Pending error should be successfully completed once the error is resolved. Do not attempt multiple Silver purchases until the Silver Sync Pending error has been resolved as Silver cannot be refunded.
Conclusion
If you are encountering problems with your Destiny 2 Silver Purchase Not Showing Up, the best plan of action is to contact Bungie support for assistance. You can reach out to them via the contact form on their website.
In conclusion, if your Destiny 2 Silver purchase is not showing up, there's no need to panic. Just follow the above-mentioned steps, and you'll be able to enjoy your purchase in no time. Remember to be patient, as sometimes it can take a few hours for the Silver to show up in your account. If you're still facing issues, don't hesitate to contact Bungie support. They are there to help you and will do their best to resolve the issue as soon as possible.