By default, we get the Military time layout in Google Sheets. But many people prefer having the AM/PM format. If you are also one of those users who would rather have the AM/PM to display the time on Google Sheets, you will have to make the change on your own. There are a couple of ways to get around this, and here in this article, we will take a look at both of them.
To prevent Google sheets from switching to a military-style layout, you can either use a function or use a custom formatting option. Depending upon your ease of understanding, choose the method that you seem fit for the change. So without further ado, let's get into it.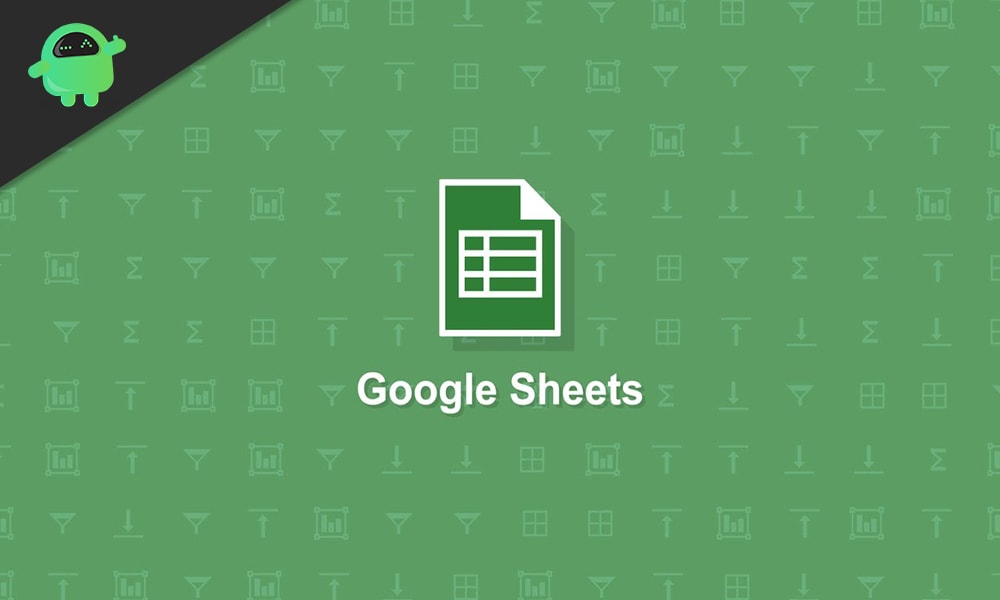 How to prevent Google Sheets from changing to military time?
Firstly, we will take a look at the function method. All you need to do is enter a single line at the top, and you will get the AM/PM layout.
Suppose you have a time in military layout in the A1 cell. You want it to show up in the AM/PM format. So using the function method, you can do it to display the time in the required format or layout in a different cell. Click on the Cell to show the new time layout and enter the formula =text (A1, "HH:MM: SS AM/PM"). Then press Enter, and you will get your result.
However, you can't use this method to change the time layout in the same cell where the input is stored. You only have the duplicate the time in a different cell. But you can change the layout in the cell itself by using a custom formatting option. For that,
Open the spreadsheet in Google Sheets.
Select the cells which you want to convert or transform. These are the cells that contain time information.
Go to the toolbar and click on "Format."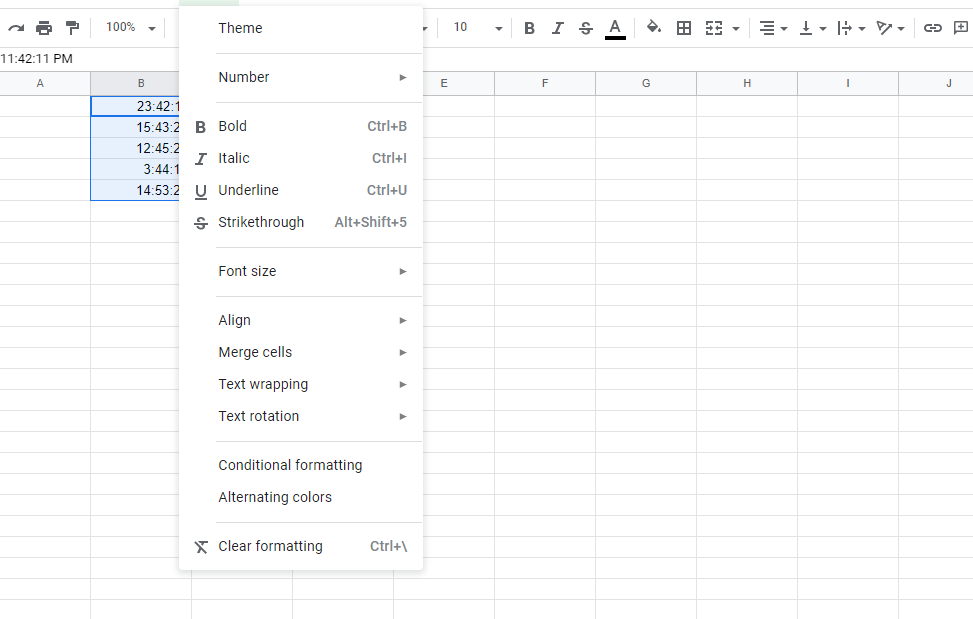 Then go to "Number" and choose "More Formats."
Then choose "More data and time formats."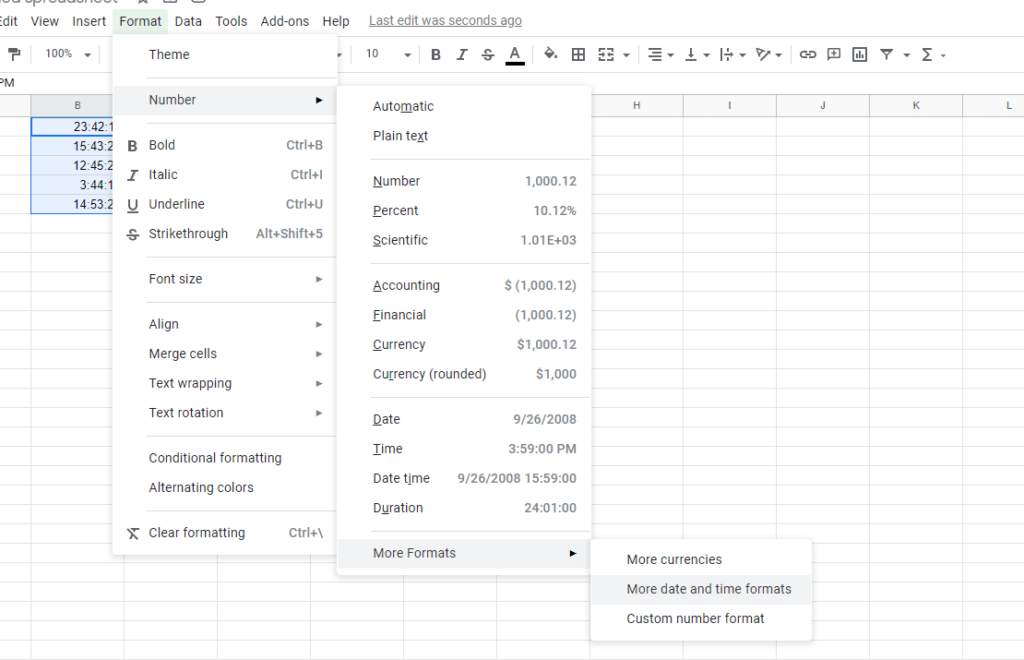 In the next menu box, choose the 12 hour AM/PM layout that you are looking for and then click on Apply.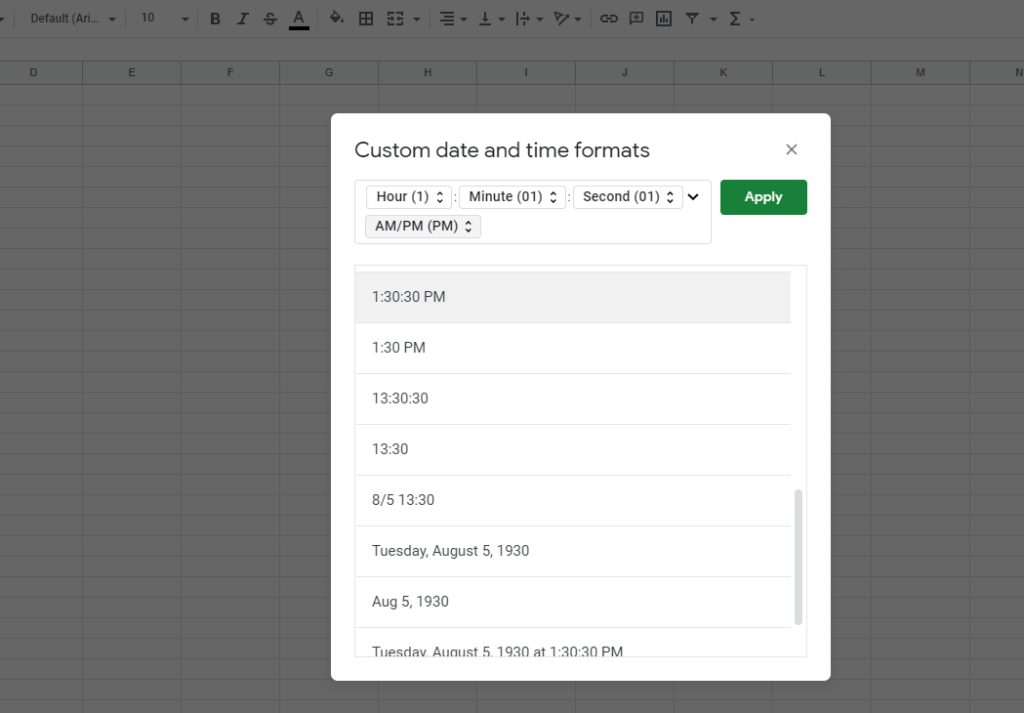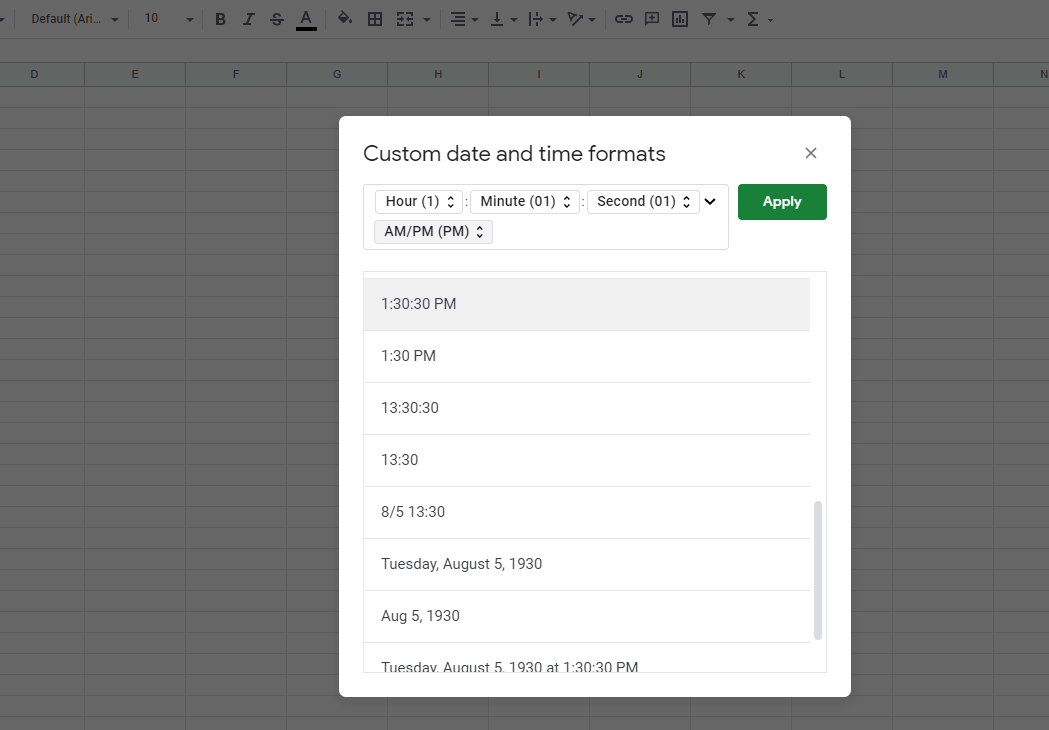 Google sheets have many useful tools, but its default setup is a bit on the formal side. So if you want something according to your preference, you will have to change yourself. Just like the time layout, if you want to change anything about your sheet, you can do it.
So that is all about preventing and changing the military-style layout in Google sheets into the 12-hour AM/PM layout. If you have any questions or queries about this guide, then comment down below, and we will get back to you. Also, be sure to check out our other articles on iPhone tips and tricks, Android tips and tricks, PC tips and tricks, and much more for more useful information.