The release of Warzone 2's Season 4 has brought exciting new features to DMZ's gaming universe. With a vibrant new map, Vondel, and system upgrades, players can also enjoy a new faction, missions, and captivating storylines. Among these additions is the Black Mous Tier 1 Story Mission, which begins with Laswell's Letter. This guide is designed to help you find the Notes Menu, read Laswell's Letter, and complete the tasks required to overcome this challenge.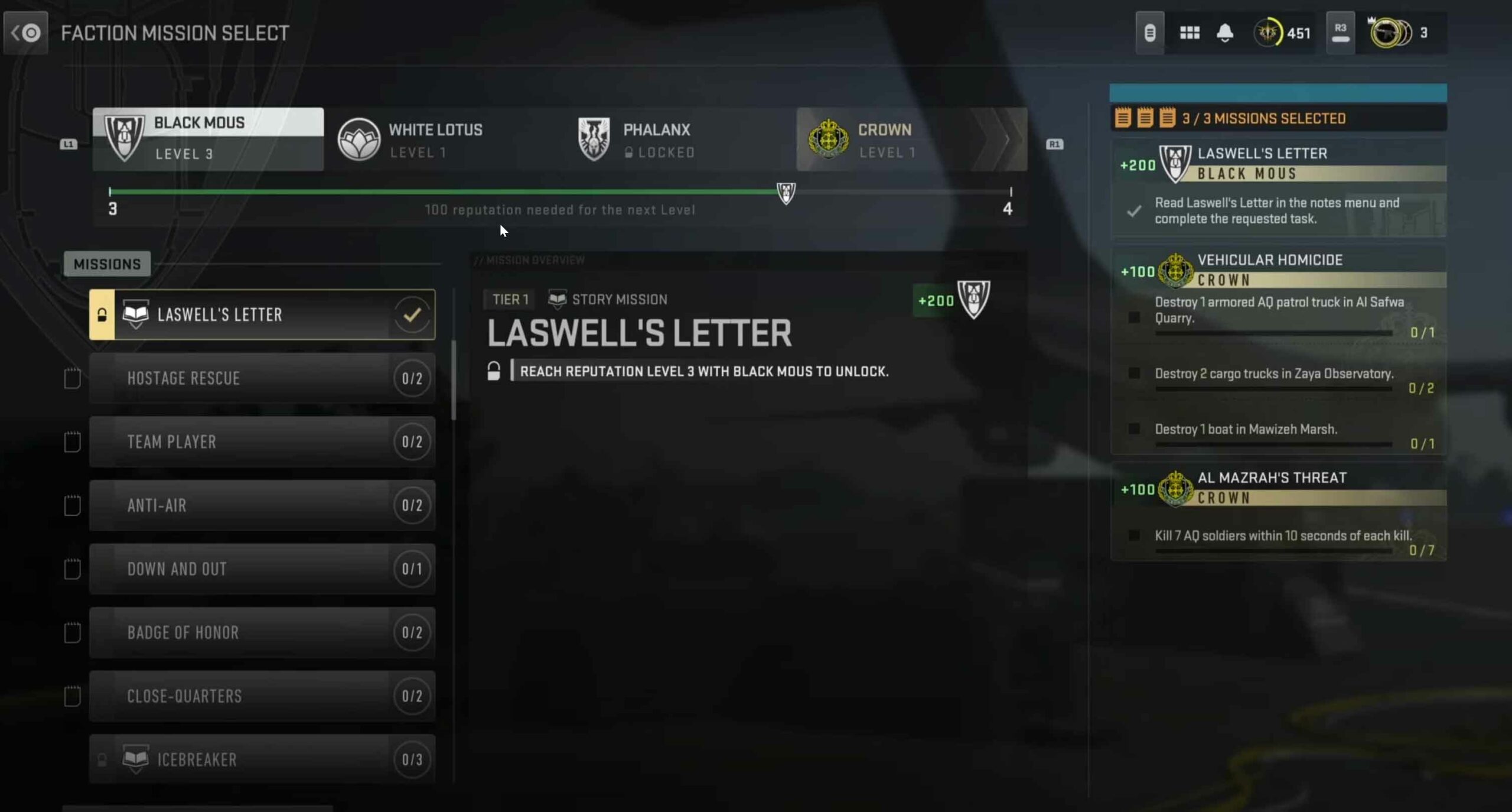 Reading Laswell's Letter and Locating the Notes Menu
The latest update of DMZ, Season 4, has brought about a significant transformation in the gaming world. One of the most noteworthy aspects of this change is the addition of the "Laswell's Letter" mission, a Tier 1 Story Mission that belongs to the new Black Mous faction.
To access the White Lotus missions, you must first achieve a Level 3 reputation with Black Mous. However, some players have encountered difficulty finding the Notes Menu in DMZ, which can cause confusion despite the mission's simplicity.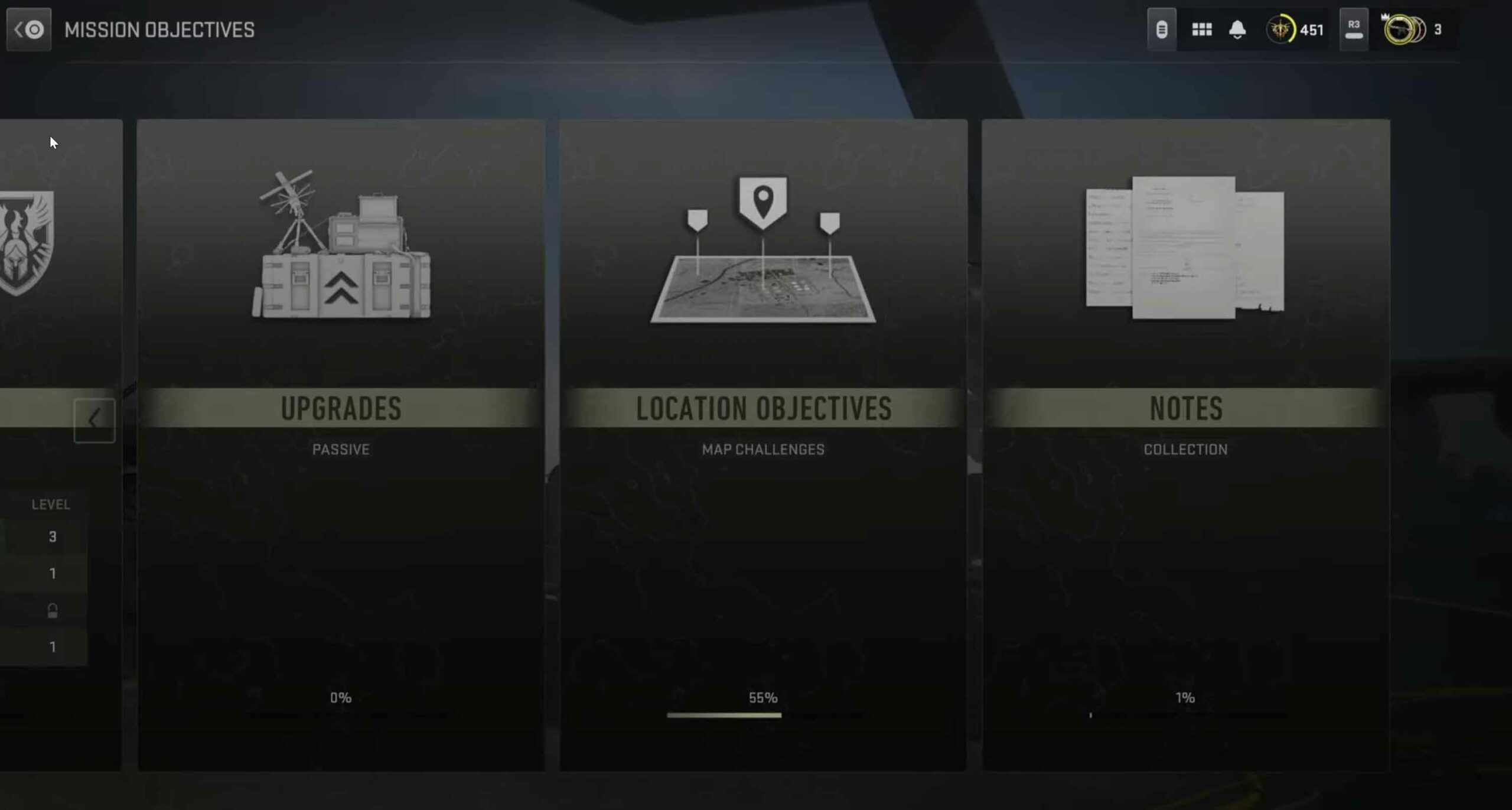 The DMZ interface now includes a new feature called the Notes Menu, located on the far right side of the Missions Menu. It appears after the "Missions", "Upgrades", and "Location Objectives" sections. To access Laswell's Letter, you'll need to browse through the Notes section on the right side of the screen. This letter will provide helpful guidance to complete your tasks.

How to Completing the Laswell's Letter Mission in Black Mous Tier 1 Story Mission
Once you have found Laswell's Letter, your objective is to locate and upload data from a Radio Tower. You have the freedom to choose any Radio Tower from any map. To find a Radio Tower, it would be helpful to complete an Intel contract. After completing this task, you can use the same Radio Tower to fulfill Laswell's request.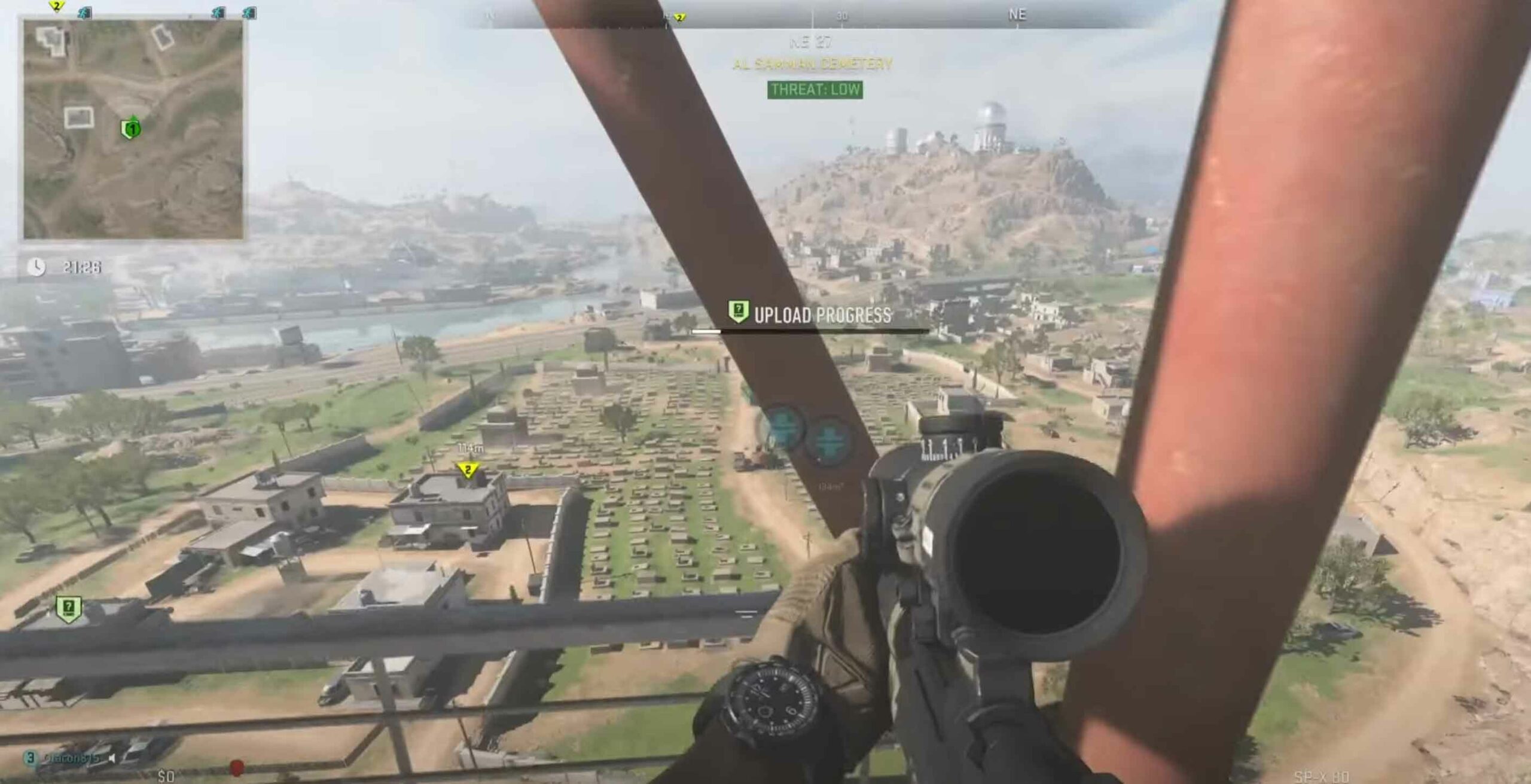 Laswell, the leader of the upcoming Phalanx faction in season four, contacts you after successfully uploading the intel. This development is an integral part of the season's unfolding storyline. The Black Mous and the newly introduced Phalanx faction are working together to achieve a common goal.
As a new season begins, remember that Laswell's Letter is just the beginning of your upcoming adventures. Season four offers exciting stories, faction missions, and upgraded weapon slots for you to explore and conquer. Get ready to immerse yourself in this captivating gaming saga.