Oppo Flash Tool is a firmware flashing tool for all Oppo and Realme smartphones. It allows you to flash, repair, downgrade or upgrade your Oppo or Realme handsets quite easily. Additionally, you can unbrick, remove the screen locks, and more. Oppo MSM Download Tool is the official flash tool, and you can download this tool for your Oppo and Realme smartphone from this article. Here we've also shared features, supported platform, and installation steps.
If you're an advanced user and want to flash a stock firmware file on your Oppo or Realme device, unbrick it, or remove the pattern lock, then this tool will help you out. It's an aftermarket service tool installed on your Windows PC/Laptop, and you can run this tool by connecting your handset to the computer. Now, let's take a quick look at some useful features below.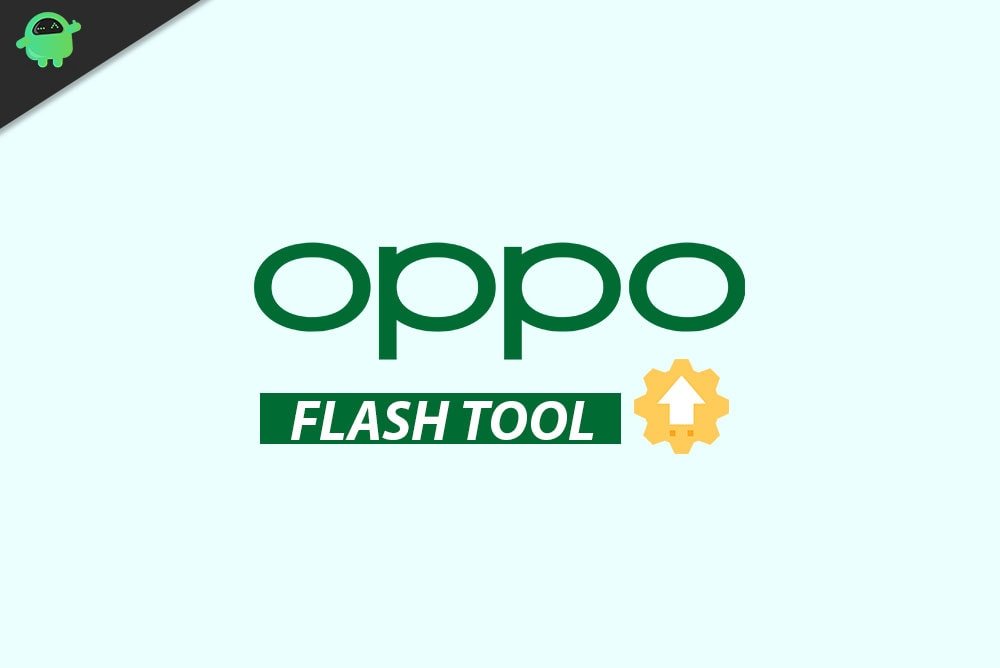 What is Oppo Flash Tool
Oppo Flash Tool is a proprietary software developed by Oppo Electronics Corp. to flash firmware (stock ROMs) on Oppo devices. This tool is designed to work with Oppo devices and is not compatible with other devices or manufacturers.
The Oppo Flash Tool enables users to flash firmware in different formats such as .ofp, .zip, .tar, .md5. It is typically used to install the stock firmware on an Oppo device or to fix common software issues such as boot loop or system crashes. The tool works by communicating with the device's processor in preloader or download mode.
It is important to note that the Oppo Flash Tool is intended for advanced users who have experience in flashing firmware and are familiar with the risks involved. Incorrect use of this tool can result in device bricking or data loss. Therefore, it is crucial to carefully follow the instructions provided and ensure that the firmware being flashed is compatible with the device. Additionally, it is always recommended to back up all important data before attempting to flash any firmware.
Oppo Flash Tool Features
Support All Oppo and Realme Devices: The Oppo MSM Download tool supports all Oppo and Realme smartphones. Such as the Oppo Find X, Oppo Reno, K3, F11, A, R, F, Realme 1, Realme 2 series, Realme 3 series, and Realme 5 series, Realme 6 series, Realme X series, etc.
Ease of Use: This tool comes with a simple user interface that anyone can use without any technical knowledge.
Unbrick Oppo and Realme Devices: This tool can easily unbrick Oppo and Realme phones by flashing the stock firmware according to your device model.
Unlock Oppo and Realme Devices: With the help of this Flash Tool, you can unlock any Oppo and Realme smartphone.
Supported Platforms:
The tool works on Windows OS versions like Windows 7 / 8 / 8.1 / 10 and the latest Windows 11 (32-bit & 64-bit). So, download and install this tool on your PC.
Download Oppo Flash Tool
Steps to Install Oppo Flash Tool on the Computer
First of all, download the tool on your PC.
Disable antivirus software until the flash tool is installed.
Extract both the .rar files.
Go to the Oppo All Tool folder and install the PDAnet.exe file.
Next, run the CodeMeterRuntime.exe and install it.
Once the installation process is done, open the CodeMeter Contro Center.
Go to Control Center > click on Import License.
Browse the Oppo All Tool and select OPPOMsmDownloadToolNoneLic_2001.
Now, under the Control Center status, you will see License Activated.
Open the Oppo Download Tool folder > Run DownloadTool.exe file.
Under the Download Tool interface, you will see the Format Download option.
Head over to the Oppo All Tool folder > Run Enable.exe and click on Enable.
Next, select Format Download and put the password te123, and click on OK.
Now, you've successfully activated the Oppo MSM Download Tool.
Enjoy!
We hope you've found this article useful. If you've any queries, let us know in the comments below.