If you are looking for downloading USB drivers for your Google phone that includes Pixel, and Nexus devices then, you are at the right place as in this post, we will give you the links to download Google USB drivers for Windows. Note that these are universal USB drivers that you can use to connect any Google smartphone. Though the USB drivers are installed along with the Android SDK Manager when you set up Android Studio on your PC. However, you can manually install the USB drivers for your Google device.
USB drivers are required to connect your phone to the PC because it is via the USB drivers that your PC recognizes your Google smartphone. Moreover, if you are into rooting and stuff that involves usage of ADB and Fastboot tools then, these USB drivers are a must for a successful operation. In fact, these drivers are updated from time to time so, it is better to install the latest version of the USB drivers on your PC. So, without any further ado, let us get straight into the article itself.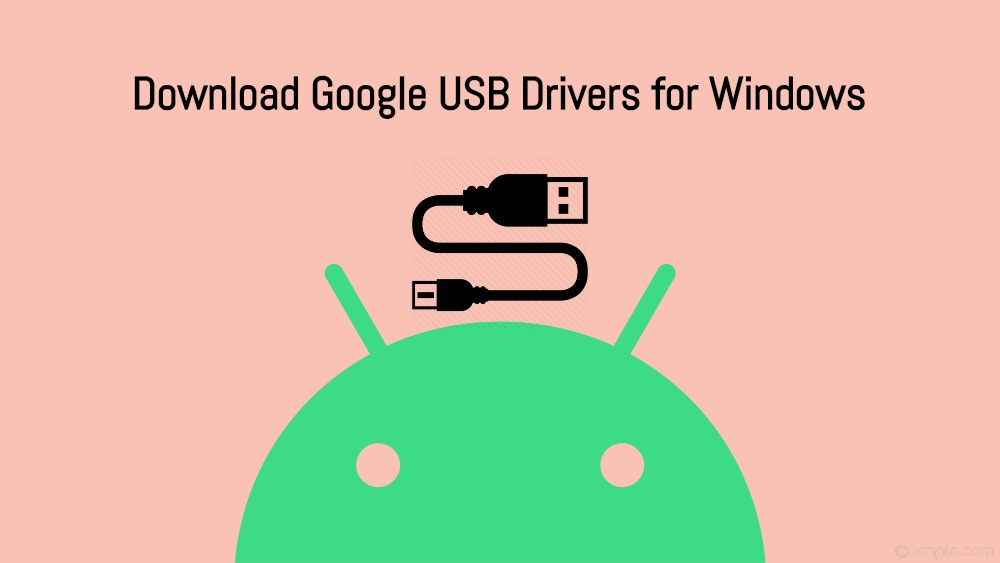 Download Google USB Drivers for Windows
Notably, there are two methods to install the specific USB drivers on your PC/laptop. One is by installing the Android SDK manager and second is by installing the USB drivers separately. Let us take a look at both the steps, one by one:
Method 1: Download Zip package directly
You can download the USB drivers directly from the link below. Moreover, you need to manually install these drivers on your PC.
Method 2: Download using SDK Manager
Firstly, download the Android SDK Manager from here.
Install it on your PC/Laptop.
Open the SDK Manager and click on the SDK Tools tab.
Now select the Google USB Driver and click OK.

Proceed to install the USB drivers on your PC. Once you are done with it you can trace back the downloaded driver files into the android_sdk\extras\google\usb_driver\ directory.
That's it!
How to Install USB drivers
Firstly, connect your device to your PC's USB port using a USB cable.
Open Windows Explorer, and then open Computer Management.
Under the Computer Management left pane, select Device Manager.
Now, in the Device Manager right pane, locate and expand the Portable Devices option.
Then under Portable Devices, right-click the name of the device you have connected, and then select Update Driver Software.
After that, in the Hardware Update tab, select Browse my computer for driver software and click Next.
Now click Browse and then locate the USB driver folder.
Click Next to install the driver on your PC.
So, there you have it from my side in this post. Hope you guys were able to successfully install the USB drivers for Google Devices on your Windows PC/laptop. Feel free to drop a comment below if you come across any issues while following any of the above-mentioned steps. Until the next post…Cheers!