EA Sports FC 24, developed by EA Vancouver and EA Romania, launched the EA Sports FC series after EA's collaboration with FIFA concluded. Released on 29 September 2023, it's available on platforms such as Nintendo Switch, PS4, PS5, Windows, Xbox One, and Xbox Series X/S. With 'FC' alluding to 'Football Club,' EA presents it as a community-centric evolution of football gaming. The excitement for EA FC 24 has become frustrating for some users as the game does not get past the initializing screen. If the EA FC 24 is stuck on the initializing screen on your PC, PS4, PS5, or Xbox console, don't worry; we are here to help you. In this article, we'll be looking at various methods to fix this issue.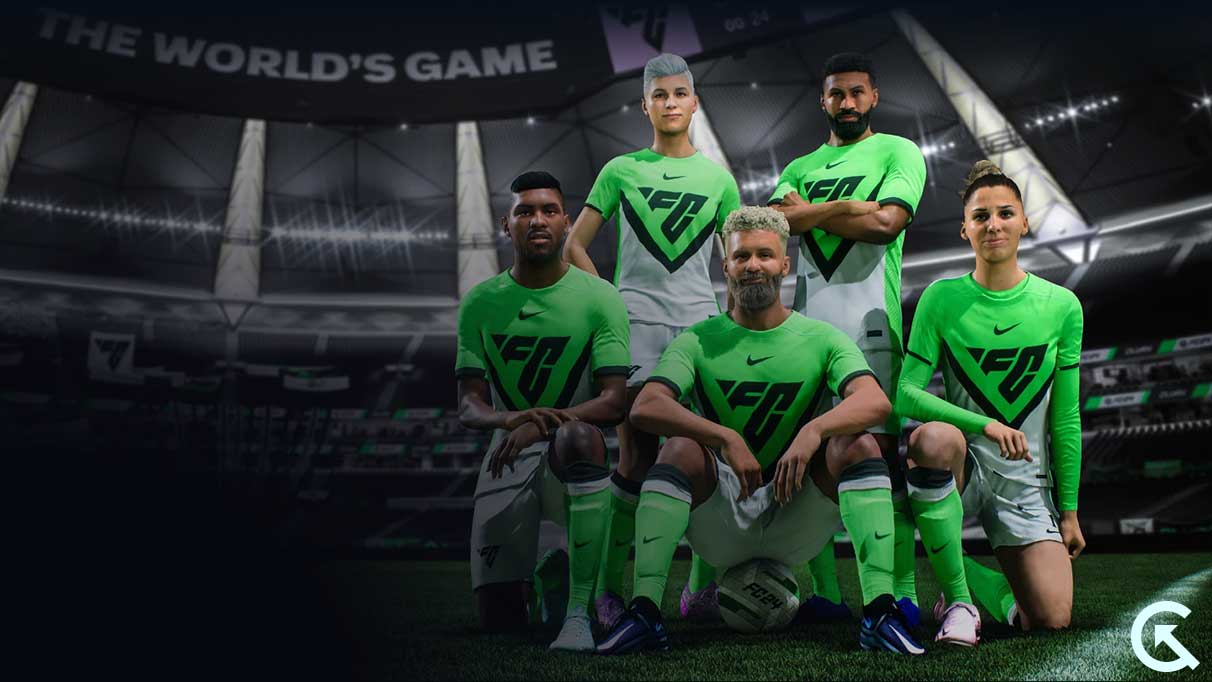 There could be many reasons why the EA FC 24 is stuck on the initializing screen, such as software bugs, system glitches, and low memory. You may be running an older game version, triggering the loading issue. Sometimes, the console or the PC is the problem's source. Though the developers have released several updates since the game's launch, not all have been very helpful. Despite updating the game, players face issues while loading EA FC 24.
How to Fix EA FC 24 Stuck on Initializing Screen on PC, PS4, PS5, Xbox Consoles
Below we have mentioned several troubleshooting methods to fix your device's EA FC 24 loading issue. You do not need to try all the solutions. Simply keep testing them until the problem is not fixed. Without further ado, let's jump to the first solution.
1. Check System Requirements
If your PC or console can't get past the EA FC 24 initializing screen, you should check if the device fulfills minimum system requirements. Skip this solution if you are confident about your device's configuration.
The minimum system requirements to run EA FC 24 are higher than those of FIFA 22. Though the game can run if your device meets minimum requirements, having recommended requirements can always offer better performance.
Minimum Requirements:
OS: Windows 10 – 64-Bit
Processor: Intel Core i5-6600K @ 3.50GHz or AMD Ryzen 5 1600 @ 3.2 GHZ
Memory: 8 GB RAM
Graphics: NVIDIA GeForce GTX 1050 Ti 4GB or AMD Radeon RX 570 4GB
DirectX: Version 12
Network: Broadband Internet connection
Storage: 100 GB available space
Recommended Requirements:
OS: Windows 10 – 64-Bit
Processor: Intel Core i7-6700 @ 3.40GHz or AMD Ryzen 7 2700X @ 3.7 GHZ
Memory: 12 GB RAM
Graphics: NVIDIA GeForce GTX 1660 or AMD RX 5600 XT
DirectX: Version 12
Network: Broadband Internet connection
Storage: 100 GB available space
2. Check EA Servers
EA FC 24 uses EA servers to store and process data. If there is a heavy load on the servers, there's a good chance that the game won't load or it may run into a variety of problems. The servers undergo maintenance from time to time, which could also result in the game not getting past the initializing screen.
To check the current status of EA FC 24 servers, follow these steps:
Click the Games menu at the top of the page.
Type EA FC 24 and select EA FC 24 from the dropdown. It will open up the game's main page.
Check the Server Status icon at the top-right of the page. A green icon means that there's no server issue.
Click the Server Status icon and check the status of your device.
If EA FC 24 servers have issues, you can't do much, unfortunately. However, there's a great chance that the developers are already working on fixing it. You can try launching the game after 1-2 hours and check if the problem is fixed.
3. Check Your Internet Connection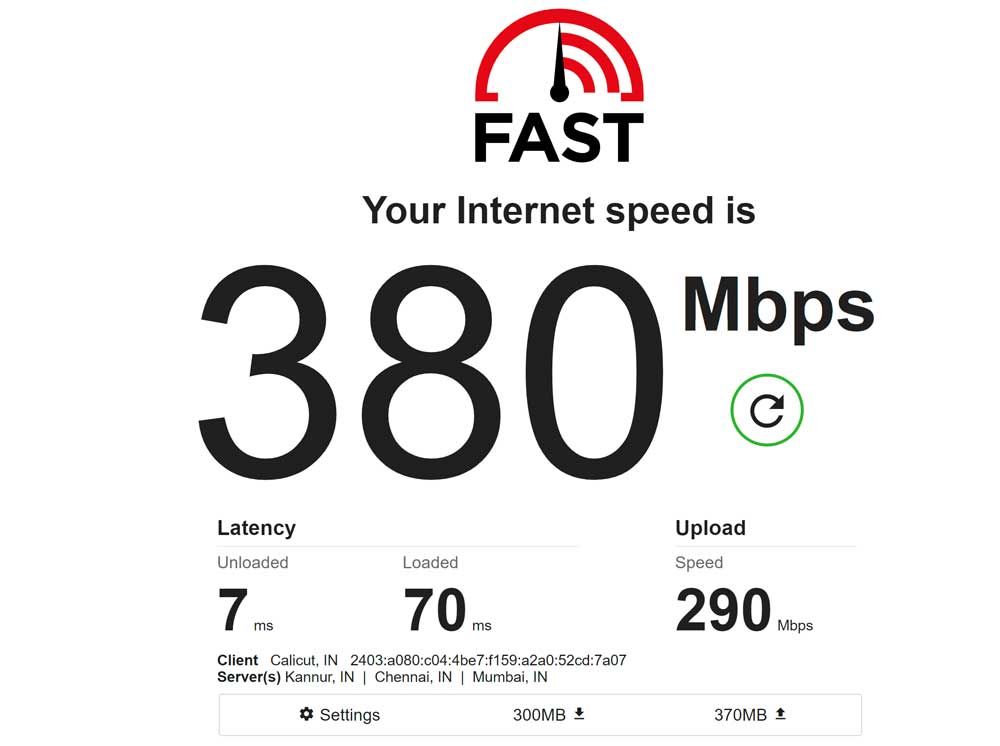 You need to make sure that there's no issue with the internet. EA FC 24 needs an active internet connection. Hence, an unstable or slow internet could lead the game's launch to fail. This could be the reason why the game is not getting past the Initializing screen on your PC or console.
I would recommend switching from Wi-Fi to a wired connection. It helps in getting a stable connection. You should also reboot your router once. If nothing helps to fix internet connectivity issues, contact your ISP.
4. Reboot Your Device
The game might not be loading on your device because of a minor technical glitch or software bug. You do not have to worry too much in this case as these minor bugs can be easily fixed by rebooting the device.
Steps to reboot your PC:
Click the Windows logo in the bottom-left corner.
Click on the power icon and select Restart.
Alternatively, you can press Alt+ F4 and reset Restart to do the same.
Steps to reboot your PlayStation:
Press the PlayStation button on your controller to open the Control Center.
Tap on the power icon.
Select Restart PS4 / Restart PS5.
Steps to reboot your Xbox console:
Press the Xbox button on your console to open the guide.
Select Profile & system > Settings > General > Power mode & start-up.
Choose Restart now.
5. Update EA FC 24
After being launched in September 2022, EA FC 24 has received several patch updates to fix the issues reported by users. However, new issues continue to surface as more users play EA FC 24. You should, therefore, update EA FC 24,, which is more likely to fix the game stuck at the the initializing screen issue.
6. Run EA FC 24 as an Administrator
Due to limited resources and permissions, EA FC 24 may fail to launch on your PC. Run the game with administrator rights and check if the problem is fixed.
Here's how to do it:
Right-click on the EA FC 24 logo and select Properties. In Windows 11, after right-clicking, select Show More Options to get the Properties option.
Go to the Compatibility tab.
Click on the Run this program as an administrator box.
Click Apply and then OK.
Restart your PC.
Launch EA FC 24 and verify the problem.
7. Update GPU Driver
If you have not updated the GPU driver of your Windows PC in a while, you should do it now. Running an outdated or older GPU driver version can lead to issues such as screen flickering, game not responding, and more.
Here are the steps to update your Windows GPU driver:
Right-click on the Windows logo and select Device Manager.
Expand Display adapters.
Right-click on your graphics card name and select Update driver.
Click Search automatically for drivers. Your computer will now compare the current version with the latest version. If a new version is found, follow the on-screen instructions to install it.
You can manually update the graphics driver by downloading the latest version from the manufacturer's website. Here's the link to the download page for Nvidia drivers and AMD drivers.
8. Clear Game Cache Data
All the applications and games you install on your PC create a local cache that helps the app run quickly and smoothly. Although cache data is useful, the app or game may fail to launch if it gets corrupted. Cache data are temporary and are safe to remove as it does not contain important data. Clearing them for EA FC 24 can fix the stuck at initializing screen issue.
Clear cache data on Windows:
Press the Windows + R keys on the keyboard to open the Run dialog box.
Now, type %appdata% and click on OK to open up the AppData folder on the local drive.
Search for the EA FC 24 folder and delete it. This contains all the EA FC 24 temporary cache files.
Reboot your PC and check if the problem persists.
Clear game data on Xbox:
Quit EA FC 24> Select My games & apps.
Select See all > Make sure to highlight the EA FC 24 game.
Select Manage game and add-ons > Go down to Saved data.
Choose the Delete all button.
Launch EA FC 24.
Clear game data on PlayStation:
Go to Settings and Select Application Saved Data Management.
Choose System Storage and Select Delete.
Select the EA FC 24 game and checkmark the files that you want to delete or click Select All.
Select Delete and choose OK to confirm.
Reboot the console.
9. Disable Security Programs
If you're still experiencing issues while launching EA FC 24, turn off all security programs on your PC. They can flag some of the game's files that won't load when launching the game. Some aggressive antivirus applications can also block ongoing connections with the game. You should disable Windows Firewall and other third-party antivirus applications.
Steps to turn off Windows Firewall:
In the search box, type Windows Defender Firewall and press Enter.
Click on Turn Windows Defender Firewall on and off from the left-side menu.
Turn off Windows Defender Firewall for both Private and Publick network settings.
Click OK to save changes.
Launch the game and check if the issue is fixed.
10. Reset Your Console
Resetting the console can fix all sorts of software bugs and system glitches. It can help you fix the EA FC 24 loading issue.
For Xbox:
Press the Xbox button on your controller to open Guide.
Go to Profile & System and select Settings.
Choose System and select Console Info.
Select Reset
Once done, sign in to your Xbox account and install EA FC 24. Launch the game and check if the problem is gone.
For PlayStation:
Switch off your PS4 or PS5 console by pressing the power button.
Navigate to the Settings menu.
Select System.
Select System software.
Select Reset options. You'll have three options: Clear Learning Dictionary, Restore Default Settings and Reset Your Console.
Select Reset Your Console.
Finally, select Reset to complete the process.
The resetting process may take a few minutes to complete. Once it's done, the console will boot into the setup screen.
Conclusion:
For those eagerly awaiting to dive into EA Sports FC 24, encountering such hiccups can be a setback. However, with the varying underlying causes for the game being stuck on the initializing screen, it's essential to troubleshoot systematically. By following this guide, you can identify and possibly resolve the issue. If, after all the troubleshooting, the problem remains unresolved, it might be best to keep an eye out for future patches or updates from the developers that address this particular concern. Patience is key, and a solution is often just around the corner.