If you have multiple accounts on various websites, it is not easy to remember all of your account's usernames and passwords. However, if you are using an iPhone or iPad, Apple got you covered. Along with the iCloud system, Apple provides a password manager service. The service is called iCloud Keychain, and it is a very useful service as it can retrieve apps and websites passwords for you. And you can also edit your saved password on iPhone or iPad using the iCloud Keychain method. This keeps your passwords secure and out of reach from hackers and scammers.
Moreover, if you enable iCloud Keychain you don't have to fill up any passwords and usernames again. The Service will remember the apps and websites. Whenever you log in, the information will pop-up, and by tapping on it, you can autofill. Even more, you can access the passwords on your Mac device. You can edit the saved passwords and other details through keychain, which also includes deleting of no longer need accounts.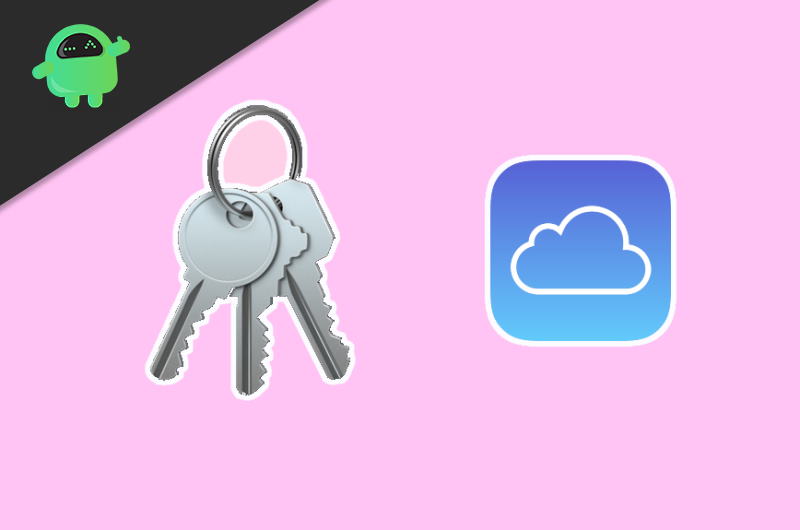 How to Edit Saved Passwords on iPhone and iPad with iCloud Keychain
The password management service is mostly enabled by default on your iPad or iPhone after logging into your iCloud account. However, if, for some reason, it is not enabled on your device, there are a few steps mentioned below to enable Keychain Autofill, on your device.
Step 1) Go to the Settings, click on your Apple ID picture, and on the next page, select iCloud.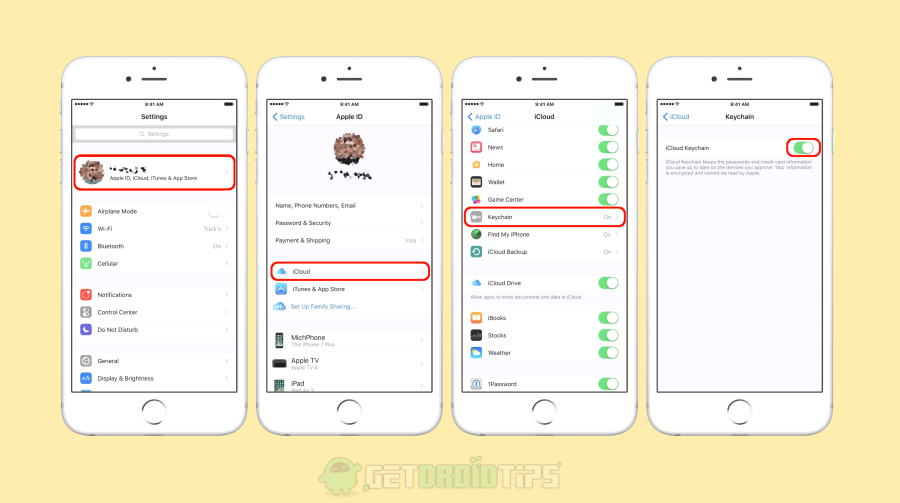 Step 2) Here, you can enable all the accounts that you want to backup on iCloud or if you Want to use keychain. Click on the option Keychain and google on the option iCloud Keychain.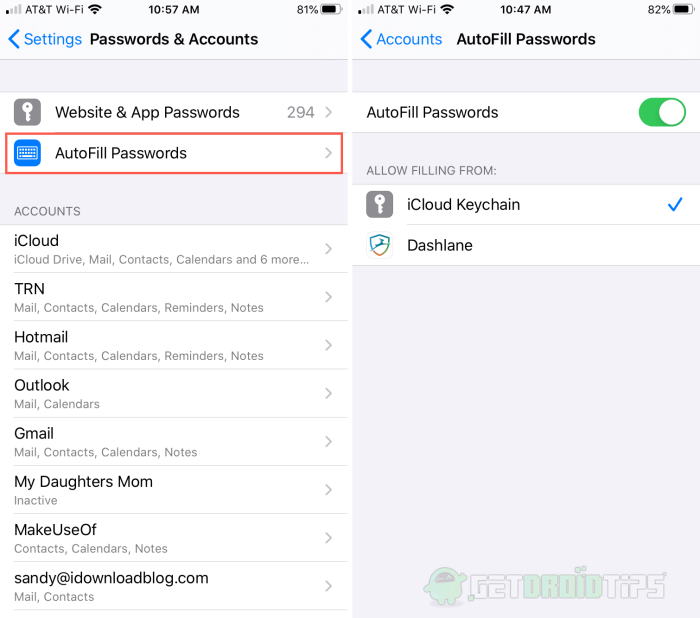 Step 3) To enable the Autofill feature, o to Password & Accounts on your Settings. Then google on the AutoFill Password option.
Edit your Saved Passwords with Keychain
If you are an iPhone or iPad user, then not only you can save passwords and autofill account information on various websites and apps. You can also Edit the existing usernames and passwords manually. However, the automatic update system is there. If keychain detects you updating the password of any present apps or websites account, it will automatically save it. You can also delete the accounts which you no longer use. To know how to edit and delete account information with Keychain, follow the steps mentioned below.
Step 1) Firstly, open up your Settings on your iPhone or iPad. Now go to the option Passwords & Accounts.
Step 2) Click on the first option, Websites & App Passwords. Now, you will see all the websites and apps that you have saved your account information on your device. If you want to delete any of the app or website accounts saved password, just swipe left and select Delete.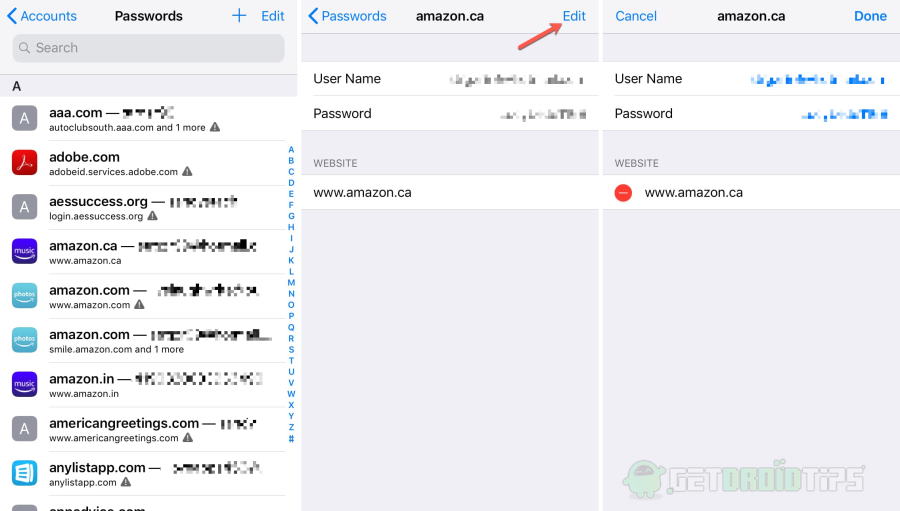 Step 3) To edit the saved usernames or passwords, just tap on any Account you want, and on the next page, you can view the usernames and password, to change the username as well as the Password click on the Edit option on top.
Moreover, you will also get a link to visit the website and change your password. After editing, you can select Done on the top, and the password will be saved of that particular account.
Conclusion
To edit your Keychain saved Accounts passwords, go to settings, Password & Accounts. Select Websites & Apps Passwords, and now you just have to select any one of the accounts. On the net page, click on edit to edit and done to confirm. To enable Autofill, toggle on the Autofill option on the Passwords & Accounts settings. To enable Keychain accessing all the apps, go to settings, click on your Apple ID, iCloud and toggle on all the apps.