Have you been searching around for some good ways to manage your time and increase productivity as a result? Well, look no further! Read on to discover some of the best time tracking apps for iOS and Mac that you should check out in 2020 to substantially improve your lifestyle.
Managing one's time is an integral part of improving productivity and getting work done more efficiently. If you end up wasting too much time on a single project or task, it will result in you having less allowance for the rest of your work. Many people claim to use their time wisely, but little do we know just how fast hours go by without us even noticing them. If you ask any successful person what their number one secret was behind their success, you will more often than not hear the phrase "good use of time" or "time management".
This is why many people have resorted to creating schedules and timetables that they can stick to while getting their work done. Many people use the old-fashioned way by creating a timetable using pen and paper. However, with so many advancements in recent technology, it would be foolish not to make use of our best weapons – smartphones. While creating a timetable is a good way of increasing one's productivity, what will take it a step further is tracking the time you take to do certain activities. This is useful for people who already have a busy schedule, but want to know which activities they can improve using their precious minutes and hours on.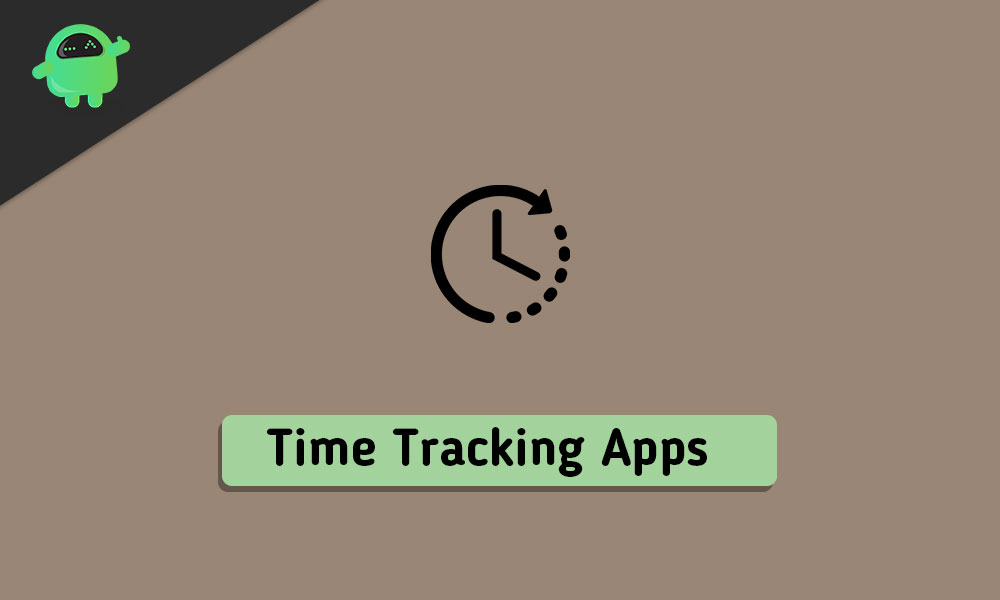 So if you do want to substantially turn your life around for the better, then there's no better way than to start with tracking your activities and how much time you take while doing them. In today's list, we will be catering to the people of the Apple ecosystem, specifically those who use iPhones, iPads or any of the macOS devices such as the Macbook or iMac. There is a plethora of time tracking apps for iOS and Mac that you can find on the Apple App Store, but we have taken the liberty to narrow down the list to the top 3. With that being said, we hope you enjoy our list of the best time tracking apps for iOS and Mac that you must try out in 2020!
Best Time Tracking Apps for iOS and Mac
#1 – Clockify
Kicking the list off, we have one of the best truly free time tracking apps for iOS and Mac out there. While you can still find most of the time tracking apps to be free for your Apple devices, many of them run on a free trial basis, or with a free version with a restricted amount of access to the features. Clockify is also one of the most popular time tracking apps for iOS and Mac out there, and rightfully so – thanks to all the features it grants the user all for free.
You can create various entries and start the timer to track the time you take doing the project. You can also sort and organize all of your activities under different tags and lists to make it simpler for you to have an overview later on. For people who want to find a good time tracking app for work, you can also mark your activities as billable or not. Not only does it have a rich user interface for the iOS and Android apps, but it has a very fluid experience for the desktop client for Mac and Windows.
You can also create teams and add people on specific projects that you're working on collaboratively. You can thus also see who worked on which project and for how long. Like stated previously, the biggest plus point of using Clockify as a time tracking app is the fact that it is completely free forever. So if you don't really want to shell out cash on a subscription fee every month, then we cannot think of a better alternative than this. You can check out the Clockify for your Mac or iOS device by following the link given below:
Try out Clockify
#2 – Timely
Next up on our list of some good time tracking apps for iOS and Mac is Timely. It is inarguably one of the best looking and well functioning time tracking services of all time. While it is not a free service to use, you can still make use of the 30-day trial period that it generously grants with full access to all of its features. Timely has a rich user interface and works splendidly well on both the Android and iOS mobile apps and the desktop versions for Windows and Mac.
It features a fully automated time tracking service that logs all of your activities in and out if set up the right way. Timely also makes use of advanced machine learning to check which apps you're using the most and creates time slots to suit your busy schedule. One great feature that the service offers is the ability to schedule projects beforehand. This means you can plan your day or the whole week ahead and leave all the reminding to Timely.
Timely is also a very strong time tracking app for team-based work. You can not only add people to specific projects but see how much time they have spent on each of them. Personalization options such as being able to add profile pictures to your team members also help in a visually pleasing experience. When it comes to pricing, it starts off at $5 per month, which if you ask us is pretty decent for the functionality it offers. You can try out the 30-day trial before you decide to stick with the app as well. You can check out the Timely for your Mac or iOS device by following the link given below:
Try out Timely
#3 – Zoho Projects
One of the best software distributors that you should turn your head towards while looking for productive apps and services is Zoho. They build and circulate a wide range of apps and services that revolve around team-based projects and other collaborative needs. One such service that we have already talked about on our website before is Zoho Projects. It is their solution to your time tracking needs, and let me tell you – it is one of the most powerful experiences you can ever have.
Not only is Zoho Projects free for up to 3 users working on 2 projects, but it has a feature list that extends well beyond just the time tracking aspect. Its main strength is the visually appealing yet information-packed dashboard. Here, you can have a glance over all of your projects and the sub-tasks within them followed by how much time you've been working on them for. However, the reason why we recommend Zoho Projects for organizations is its integrations with other services. Not only does Zoho Project work hand in hand with other apps in its suite, but it also extends to services such as Trello, Google Drive, Slack and Dropbox.
Overall, you cannot go wrong with Zoho Projects when it comes to choosing a good time tracking app for yourself and your team. Like we said before, it has a very visually pleasing user interface and a fluid experience for all the platforms it supports. To add to the strengths, you can still rely on Zoho Projects as a completely free time tracking app if you find yourself working alone or with a maximum group of 3 people. You can check out the Zoho Projects for your Mac or iOS device by following the link given below:
Try out Zoho Projects
That concludes our list of the best time tracking apps for iOS and Mac that you can try in 2020. While we think paying for the subscription cost of Zoho Projects or Timely is fully worth the asking prices, you can go fully carefree with Clockify and still enjoy a similar experience. If you have suggestions besides the 3 time tracking apps for iOS and Mac that we have talked about, then please do let us know in the comments below since we would be delighted to hear from you guys!