If you have been searching for good pre-made templates for Notion to get your life sorted out and easier, this is the correct place. Read on to discover some of the best Notion templates that you can take advantage of for personal use!
Notion has been in the headlines quite a lot these past few weeks, and that is all thanks to the fact that they enabled their services for personal use. Previously, Notion had only made its services free for teachers and students, but following the pandemic, it is now free for just about everyone. So, just what can Notion do? Well, if you're bold enough, you can fulfil all of your productive needs with just this one service. Notion came out back in 2013, with an idea to solve the need for multiple apps to get different sorts of things accomplished.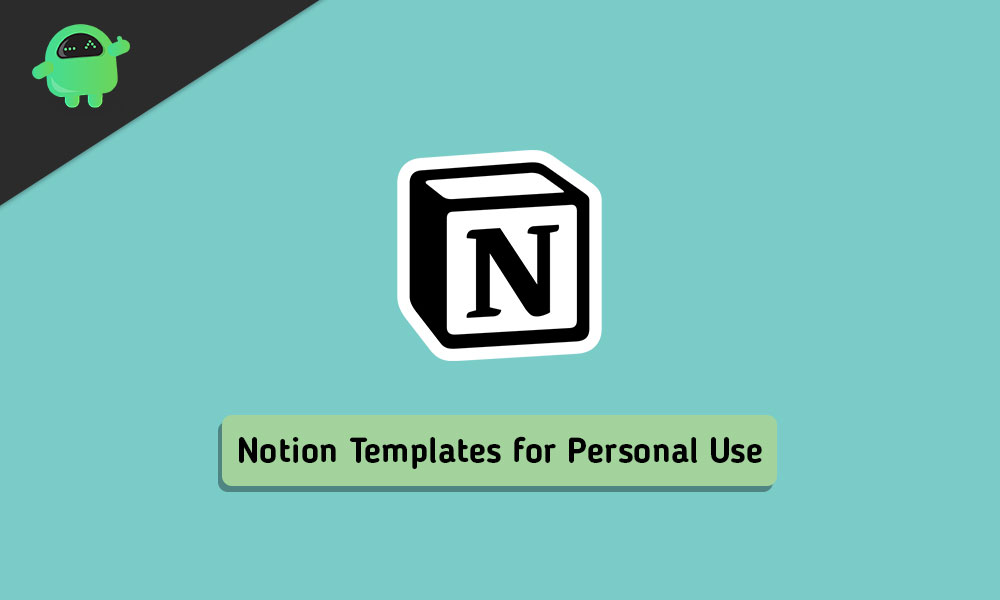 Notion works on a block format, which gives the user access to endless customization. You can use it as a task manager, timetable app, checklist, and so much more. This is where the entire concept of templates comes into action. There are various templates made for Notion that you can adapt to. All of these templates are built for something specific, and there is always a template that suits your needs perfectly. However, in a stash of so many templates, it is often difficult to pick which one's made just for you. This is why we have compiled a list of some of the best Notion templates that you can use for your own needs.
Best Notion Tem­plates for Per­son­al Use
#1 – Task List
The first template on our list is also probably one that everyone has been looking for. The Task List template for Notion will allow you to use the service as a rock-solid alternative to your traditional task managing app of choice. You can create different lists, add tasks, and can even manage your habits. It has a block interface which you can interact with, and move things as they suit you. You can customize your task list as per your demands, and even add blocks that represent different days of the week for a more. You can try out the Task List Notion template for your personal use by following the link given below:
Try out Task List
#2 – Journal
If you are a fan of always noting down interesting things and the other happenings in your daily life, then this template will excite you the most. With the Journal template, you can basically bid goodbye to yet another standalone app that you had been using all this time. You can make entries just like in a real journal, and make them stand out by adding different tags. This will also help you sort them out later. You can add entries of specific days, with a specific time as well. The interface is pretty easy to get accustomed to, and you can definitely try and replace your current journal app with this Notion template if you are determined. You can try out the Journal Notion template for your personal use by following the link given below:
Try out Journal
#3 – Habit Tracker
If you have been finding it difficult to get rid of a few of your bad habits, then a habit tracker is just what you should invest your time into. Habit Trackers are a great way to ensure that you get your life together, and what better way there is to start by quitting the things you have always resented? Just like any traditional habit tracking app, you can create different habits that you want to break, and even add checkboxes that you can customize based on the time and date. Not only that can you create more habits, but you can also check out the stats for all of your habits at the end of the template. So if you have always wanted to get rid of your worst habits, this template for Notion is the way to go! You can try out the Habit Tracker Notion template for your personal use by following the link given below:
Try out Habit Tracker
#4 – Personal Planner
Similar to a task manager, you can also use this great Personal Planner template to spice up your productive needs. Although you can still use the task manager to fulfil your other goals and desires, it is often best suited to use a separate service such as this to create and fulfil your long-term goals. You can add all sorts of plans that you may have for the day, week, month, year or anytime in the near future. The template is fully customizable, and you can create different lists for different plans that you might have. You can try out the Personal Planner Notion template for your personal use by following the link given below:
Try out Personal Planner
#5 – Finance Tracker
The final template that we will be showcasing on our list of some of the best Notion templates for personal use is Finance Tracker. Just like the name suggests, with this template, you can note down all your expenses and earnings, either by the day or by the month. While there are many dedicated apps and services that people might use to manage their finances, using a template such as this only makes it easier for you to manage your apps and services. You can add different entries, choose any date and time you like and save that entry as either an income or an expense. You can also add notes to each of your entries to better illustrate why you made the transaction, which could be very beneficial in the future. At the end of the list, you can see all the added expenses and income. You can try out the Finance Tracker Notion template for your personal use by following the link given below:
Try out Finance Tracker
That's all folks! We hope you enjoyed our roundup of some of the best Notion templates for personal use to try out in 2020! Which one among the list is your favourite, and how many of these Notion templates have you already known or have been using? Know other good templates that could make your productive life easier and that you feel people might find interesting? Do let us know in the comments section below, we'd be delighted to hear from you guys!