If you have been looking around for ways to manage your team or workplace efficiently online, then you are absolutely in the correct place. Read on to discover some of the best Project Management Tools on Web that you must check out in 2020!
In today's workaholic world, almost everything and everyone needs to follow deadlines and get goals accomplished. It is very important for people in a workplace to cooperate with each other and get their tasks done on time as well. For smaller organizations, people usually resort to using chat or social media applications such as WhatsApp or Telegram to keep their team members in check. However, all of these apps are not meant to be used a project management tools. Most of these chatting apps are geared towards entertainment and thus cause a lot of distraction. So using any of these apps meant for chatting only brings about a liability to your workplace instead of improving its efficiency.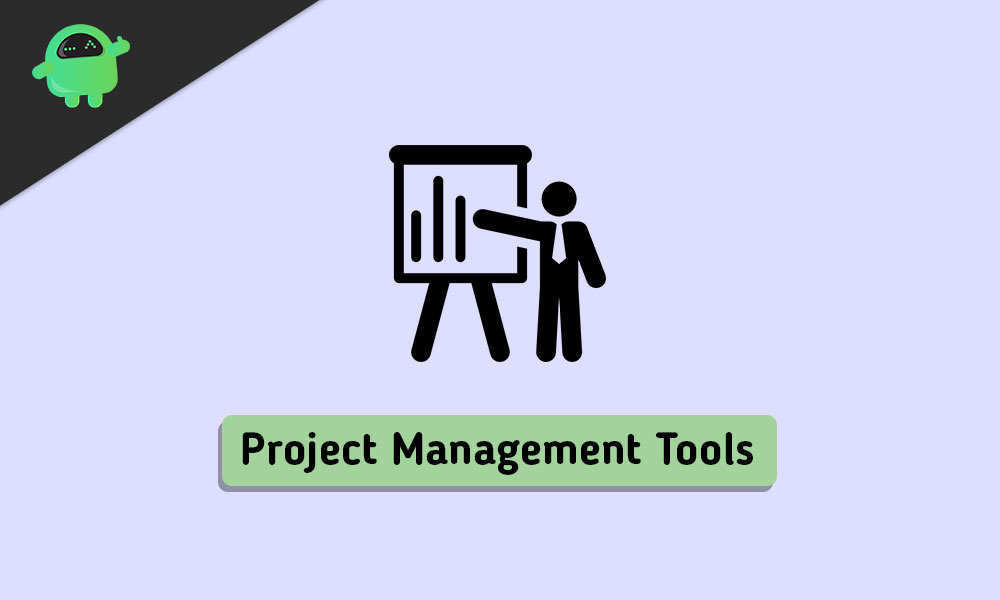 Luckily enough, various developers and software companies have recognized the growing need for means to manage a team and run an organization remotely. This is why there are hundreds and thousands of good project management tools available online. If you are not familiar with what these tools do, they are designed to increase efficiency of a group by providing them access to features such as project management, tasks, reminders, deadlines, conference calls, work-only emails and much more. Many popular and big agencies such as Disney and NASA make use of such facilities since they improve workplace efficiency by a lot.
However, there are a million such project management tools available online that promise the same goal. If you are a team leader, then you probably do not have time to go through multiple of these project management tools to find which one suits you the best. Fortunately for you, we have taken it up on ourselves and have tried and tested several of these project management apps and services. We have thus curated a list of the top 7 best project management tools on web that you can start using right away. Almost all of the services we have mentioned about fulfill the same purpose, but we have also highlighted the areas where each one of them is unique and features that you might value over the others the most. With that being said, go ahead and enjoy our listing!
Top 7 Project Management Tools on Web
All of the services mentioned below have been tried and tested by yours truly, and I recommend only those apps or services that provide a fulfilling user experience. As far as availability goes, most of the services we've mentioned about below are free to begin with, but run on a premium subscription basis which means users can opt into buying the premium versions which unlock a whole lot of other cool features. Overall, if you don't plan on spending any money for project management tools, you can still enjoy most of the listings here too! With that being said, let's take a look on our top picks!
#1 – PoofHub
First one on our list is one of the most widely used and critically acclaimed services when it comes to project management. Most of the big companies such as Google, Disney and NASA reportedly use PoofHub to satisfy their team management goals. It is a great all in one tool to meet all your workplace goals. PoofHub has support for various features and also extensions such as the Grantt graphs which are a beautiful and more efficient way of displaying information to your colleagues. It also has an app that is built for Android and iOS, so you do not always have to depend on the web service to manage your team's tasks and goals. You can get started on PoofHub on a free trial, and can choose a plan accordingly. To learn more about PoofHub, follow the link below to visit their website.
PoofHub
#2 – Scoro
Next up is Scoro, which is another great way to manage your projects and get collaborative team work done quickly and efficiently. It is widely regarded as the most feature packed and comprehensive project management tools that is variable for web. Despite the many features and addons that you can use and pair Scoro with, it keeps a minimal user interface which is easy for everyone to understand, even to the newly employed team members. You can expect almost zero downtime with Scoro, and can make use of the real time analytics and graphs to check just how much work your fellow team members are getting done. The service also allows integration with popular services such as Hangouts, Google Drive, Dropbox, Outlook and many more. The premium pricing starts at $33 per user on a monthly basis, and while it might seem a bit on the expensive side, for the features it grants to the user, we feel the pricing is highly justified. To learn more about Scoro, follow the link below to visit their website.
Scoro
#3 – Workzone
Next up is a lightweight yet powerful team management and project tracking service to use in 2020. Workzone has a user interface which highly resembles the same design code that Microsoft follows for most of its desktop apps, and hence many users will feel just at home with using this service for the first time as well. It has powerful project management and task tracking tools, with advanced features such as analytics and graphs to have a better overview about how good your company really is holding up. You can easily create to-do lists and assign team members to get those goals accomplished. One great aspect about Workzone is the fact that you can set different permissions for separate users. Pricing for Workzone starts at $200 per month, and is best suited for bigger organizations who really need to get stuff done on time. To learn more about Workzone, follow the link below to visit their website.
Workzone
#4 – GranttPro
Talking about some of the best project management tools for web in today's era, we cannot continue the list without mentioning GranttPro. While they also make addons such as graphs which are compatible for other project management tools such as PoofHub as we already talked about before, GranttPro also has its own project management service online. It is used and critically acclaimed by over 250,000 project managers and CEOs. You can make use of powerful features within this service such as being able to build timelines for various projects to have a bird's eye view and track all of your team's progress easily. There are various ready made templates that you can use to kick start your project management goals as well. Pricing for GranttPro is also very affordable, starting at just $7.90 per use on a monthly basis. To learn more about GranttPro, follow the link below to visit their website.
GranttPro
#5 – nTask
Next on our list of some of the best project management tools to try out for web in 2020, we have nTask. This is the most recently developed project management services on our list, and we chose to pick this in our list thanks to the good track record it has when it comes to development. The service is still very much into development, but has all of the basic task management and team tracking tools set and ready to roll. However the factor which impressed us the most about nTask was the great user interface it comes with. It resembles a professional mobile app, but which also works on the web. All of the options and tools are highly polished, and with a very responsive web experience that too. The service as we mentioned previously is currently getting better with every update, and the software also promised some serious AI features to take your team management goals to the next level. The free plan of nTask gives you 5 spaces of workplaces and gets you 200 MB of storage. The premium plan starts at just $2.99 and this grants you access to all the features with no limit to the workplaces or the storage. Thus, we highly recommend nTask to the smaller agencies and organizations who do not have a ton of money to spare for project management tools. To learn more about nTask, follow the link below to visit their website.
nTask
#6 – Zoho Projects
Coming up next on this list of some of the best project management tools for web to try out in 2020, we have Zoho Projects. Just like a few others on this list, Zoho Projects promises a very streamlined and minimal task managing experience. However it also does not shy away from all the productive tools and utilities that you might expect from a task manager in this day and age. Just like the others, you gain access to Grantt Charts if you avail a Zoho Projects subscriptions. These charts are extremely useful if you have a lot of data and want to organize them effectively for your team members to view and comprehend accurately. Examples of this include being able to use pie charts, bar graphs or other graphical diagrams to illustrate a point such as number of sales or increase in profit. We found the user interface of Zoho Projects to be very friendly and fun to use. It does display a bit more of information when compared to the other minimal project managers on this list, but this only keeps you motivated to keep on working. When it comes to the pricing of this project manager for web, Zoho Projects asks $25 per month for 20 projects. That pricing sounds reasonable and fair to us, since there are no other restrictions beyond the number of projects you can work on simultaneously in one month. To learn more about Zoho Projects, follow the link below to visit their website.
Zoho Projects
#7 – Redbooth
Concluding our list today, we have Redbooth, which is a very interesting project management tool for some people. The reason why we have grown to like it so much is due to the fact that it has a very friendly user interface and a wonderful experience when it comes to actually using it. It closely resembles the likes of Google's Material Design UI, and thus feels like home if you are a person who spends a lot of time on his/her phone, using apps built with guidelines taken from Material Design (which there are plenty). Anyways, talking about the features on Redbooth, you can expect to increase productivity in your team or agency by ten folds once you have everything set up and working in action. The web app also makes use of the cards layout to neatly organize and show all of the tasks at hand. The entire interface also works on a drag and drop system, which is easy for anyone to learn and get accustomed to. What's even better about Redbooth is the fact that it comes in a package as an Android or iOS app as well. This is great news to those who might not always have access to a laptop or computer, and would prefer using their phones to view their goals and make new tasks. Pricing starts at $5 per user, and while it might seem expensive for bigger teams, we feel it is totally worth the asking price. To learn more about Redbooth, follow the link below to visit their website.
Redbooth
That's all folks! We hope you enjoyed our roundup of some of the Best project management tools on web to try out in 2020! Which one among the list is your favorite, and how many of these project management tools or apps have you already known or have been using? Know other good apps to manage your team with that you feel people might find interesting? Do let us know in the comments section below, we'd be delighted to hear from you guys!