Microsoft Outlook is an e-mailing platform with which the professionals can effortlessly take advantage of advanced features in e-mail sending services. It' a software of Microsoft that is accessible both for Windows users as well as Mac users.
But, the issue persists when people face error code Ox80CCC6F when sending e-mails from Outlook. If you are also encountering the same error code, then you need to check the error and fix it. To know more about this error, you need to scroll down.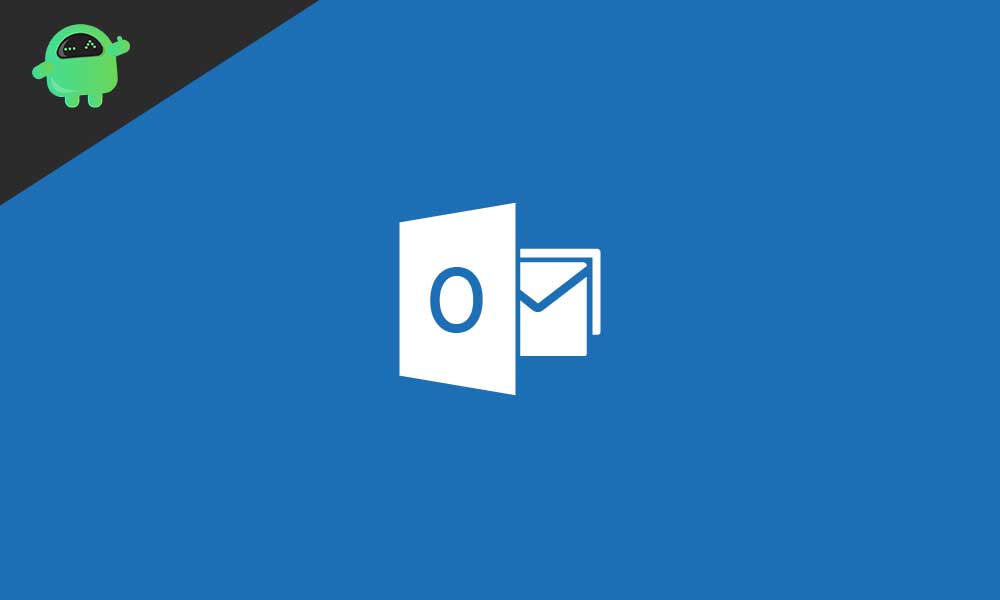 Causes behind the error 0x800ccc6f
Typically, the error code 0x800ccc6f appears in Outlook when there is some issue in sending and receiving e-mails. The main reason behind its appearance is that sometimes you make the changes in STMP settings, especially in the configuration of e-mail. Along with this, error 0x800ccc6f can also occur when an antivirus e-mail protection feature is working in your system.
How to check and fix error 0x800ccc6f in Outlook?
Change the SMTP Settings
You can access the mail settings of Outlook right from the control panel where you can generally see the Mail icon appearing. Afterward, you need to abide by the following steps to check the same error and fix it.
Enter the Control Panel and then search for icon saying Mail
Now go to the e-mail accounts option appearing.
Select Mail and then tap on Change with which you can see the SMTP settings.
The SMTP protocol is not any hard-to-know thing, but it is the primary setting to do whenever you are encountering any issue in sending e-mails.
Then, you need to proceed to the Advanced Settings
Here you will find option SMTP Server Settings where the PORT number will be visible.
Now, you need to switch the security to Auto Or SSL.
With this, you will be able to solve the issue most probably. In case you do not, then you can check another solution for the same.
Disable the add-ins from Outlook
In a lot of cases, 0x800ccc6f error code appears due to the recent installation of add-ins in the Outlook software. In this scenario, disabling or unchecking the add-ins can be the perfect solution. For doing this, you need to check the following guide.
Enter Outlook and then tap File and Options.
In the Outlook options, you need to check the left page for finding Add-ins.
Click on Add-ins option to manage settings.
Tap Go option here, and then you will be successful in disabling the active add-ins.
Click Ok to save the settings, after which you can close and re-open the Outlook application or software.
Check if you have found the solution to your error or not. If not, then there are a few methods mentioned below that you can try.
Repair your Inbox
Repairing your Outlook inbox is the next workable fix that can help you in handling issues related to Outlook PST as well as OST files. Typically, when OST and PST files of Outlook face corruption or damage that also becomes a prominent reason for encountering of Outlook error code 0x800ccc0f. If you are also juggling with the same error, then you can take the assistance of the inbuilt features which are available in Microsoft Outlook software itself. All you need to do is locating the feature and launch that utility in your Windows or Mac PC whichever you are using. If you go by the instructions of that feature, you can repair OST and PST files in your Microsoft Outlook software.
Disable and enable Firewall
Disabling and then enabling antivirus system software can also be an ultimate solution to fix the error code 0x800CCC6F. If you do not know the procedure, then you can take the assistance of the following mentioned steps, which are quite beneficial.
Click on the Start option and then go to the Control Panel
Here, you need to proceed towards the option with the name Network Connection.
Then, right-clicking on the Internet Connection tab is the next step to follow.
Now, choose the Properties option from the menu and tap on it.
Afterward, open the Security tab and then Switch Off the Firewall there and then.
With this whole procedure, you can disable the antivirus software from your system. Also, you are successful in clearing the pathways which are responsible for e-mail sending and receiving processes.
Now, you need to make sure that you do manual addition of POP serve name and SMTP server name for receiving and sending e-mails, respectively. You need to add these server names to e-mail accounts of Outlook. For this procedure, you can get the assistance of the following guide.
Open MS Outlook and start it, afterward choose Tools option and then E-mail Accounts.
Tap on View or make changes to existing e-mail accounts, after which you need to click on Next.
The next step is clicking Add, then POP3, and then Next in the dialog box of E-mail accounts.
Make sure you enter apt information for the POP3 server and then press Next.
In the end, you need to tap on Finish and then check to rectify the account settings of Outlook.
Other tips:
Sometimes, you can also encounter the error code 0x800ccc6f when there is a never-ending list of recipients to whom you are sending the same e-mail from your account. In that case, you can send e-mails to recipients one by one or in multiple fractions instead can combining all in one e-mail recipient list. With this, you can get rid of the error code that appears when you send e-mails from Outlook.
If you still face the error code Ox800CCC6F even after trying the methods mentioned above, then you need to check if there is a robust server, and there is no connection issue between Outlook and the e-mail server. Sometimes the problem can also be because of improper installation of Outlook.
To overcome this issue, you can uninstall and reinstall the software or reboot your Wi-Fi router or Outlook application. With these quick fixes, you will surely get the solution to this error code that causes hindrance in your e-mail sending procedure. If you have any queries or feedback, please write down the comment in the below comment box.