If you are updating your mails on Outlook and finding some update errors, then here is something for you. You might follow some simple procedures to get into the solution. The primary and significant problem while updating the mails on Outlook is that many users found Outlook Error Code 0x8004011D. This error code is reported to occur with almost every recent version of the Windows operating system and doesn't seem to be the issue with the used Outlook version.
You will find the error code 0x8004011D when this issue occurs by the Exchange of the server. This error is a temporary issue, and you can solve this issue by getting into many procedures. Some users solved this issue by just making the new Outlook profile. This process may lead you to lose some of your data. But as you have to resolve the issue with no loss, then you might follow simple procedures. Some of them are mentioned below.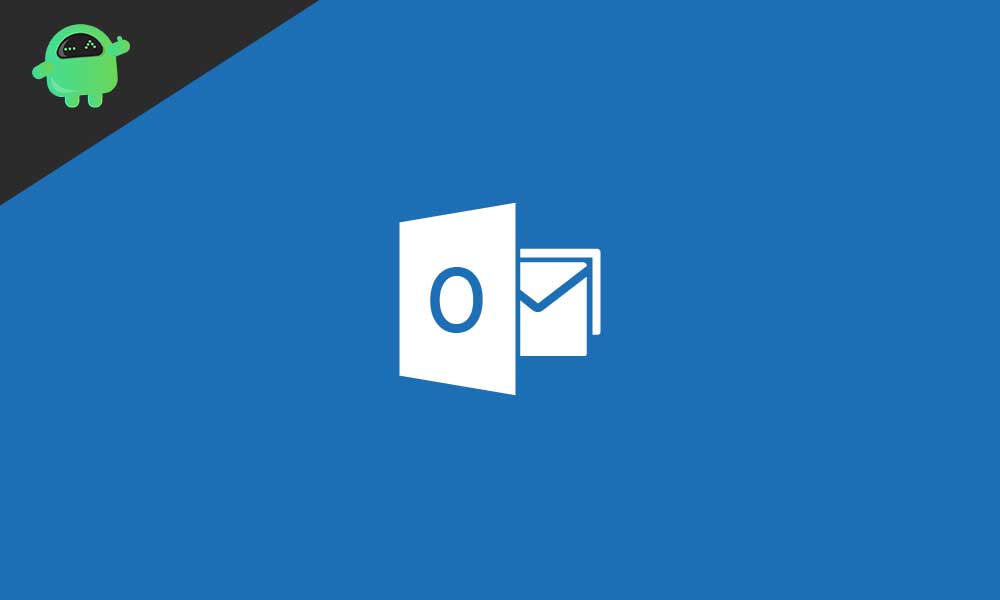 Why Outlook Error Code 0x8004011D occurs:
This error code occurs when you are trying to update your Outlook emails. There is a various reason behind getting the error code 0x8004011D. Some of them could be:
Internet connection problem
Synchronization error
Malware attacks
Corrupted database
Here are some of the methods discussed to get rid of Outlook error code 0x8004011D. Follow some of the mentioned methods to have the issue solved.
How to Fix Outlook Error Code 0x8004011D:
New Outlook Profile:

The very first solution to solve the error code 0x8004011D is "Creating a new Outlook Profile." It might get your data lost, but if you do not have any essential data in your emails, then you may follow these steps to get a new Outlook account. You may synchronize your previous account to get some of the saved data back into your new profile. Follow these simple steps to get a new synchronized Outlook account:
First close Outlook and all associated programs
Now, Press 'Windows + R' to open the 'run' dialog box
Type 'control.exe' and press Enter
It will open the Classic Control Panel window
Search for 'mail' from the search button on the top-right corner
Open the mail app
Click on the 'Show Profiles' button from the setup window
Now, select the Outlook Profile that you were using and hit the 'Remove button' to get rid of it.
Backup to avoid complete data loss
Click on 'Yes' to complete the operation.
Next, start Outlook and synchronize your Outlook program
The issue has been solved now. If it's not resolved, then move further with the next method.
Exchange's Cache Mode:

If error 0x8004011D occurs with a Microsoft Exchange account, then you might give a try to this method. Make sure that you are running the latest version of the Outlook program. Enable Exchange's Cache mode by following simple steps:
Start Outlook and any associated program.
Now, Press 'Windows + R' to open the 'run' dialog box
Type 'control.exe' and press Enter
It will open the Classic Control Panel window
Search for 'mail' from the search button on the top-right corner
Open the mail app
Proceed to 'account setting' and double click the currently used exchange account
Scroll down the offline setting section and click on 'Use Cached Exchange Mode.'
If this option get enable then disable it and move ahead
Restart Outlook, with the same Microsoft Exchange account
Look, your problem gets resolve. If it still exists, then you might follow the next procedure.
A Safe mode Malware Scan:

the issue can also occur due to suspicious activity on your system. This error generally occurs when you connect your SD card with your system. A corrupt malware file has generated automatically, which can be eliminated by a custom scan.
First, try formatting the SD card
Backup relevant data on your SD card
Right-click and quick format your SD card
Restart your computer after formatting
Proceed to power options on the login screen at the right bottom
Hold the Shift key + Restart to force your computer to boot into a Safe Mode
Click on troubleshoot and proceed to the 'Advanced option menu.'
Click on 'start-up settings.'
Press F5 to boot your computer in Safe Mode with Networking
Connect to the internet to download the scanner utility
A utility scanner get download into your system
Double-click on the program to open the anti-malware utility
Click 'Yes' to grant administrative permissions
Complete all the instructions on the screen and reboot
You will get the error solved completely
In case the error 0x8004011D persists, move ahead to the next fix below.
One Outlook with two exchange accounts:

it restricts the older version of Outlook, so update the Outlook version before getting into this solution. You will be able to fix the issue by registering some modifications to expand on the Maximum Allowed Sessions per user. Here is how you can do this:
Press Windows + R to open the 'Run' dialog box.
Type 'Regedit' and press Enter to open the Registry Editor.
Click 'yes' to grant permission for the administrator
Use left-hand menu and navigate to this location: "HKEY_LOCAL_MACHINE\SYSTEM\CurrentControlSet\Services\MSExchangeIS\ParametersSystem"
From the right-hand section, find the "Maximum Allowed Sessions Per User" option.
Double-click on "Maximum Allowed Sessions Per User," set the base to Decimal, and enter the user value as two.
Reboot the system and solve the issue
If you are getting the Outlook Error Code 0x8004011D while updating your emails on your Outlook program, then these mentioned solutions will work for you. These solutions get the test and are very reliable to get the Outlook Error Code 0x8004011D eliminated from your system. Do not forget to connect to the internet before proceeding to the methods mentioned. Also, go through any of this setup once after you backup your data altogether.
Many users get Outlook Error Code 0x8004011D issues in their system as a temporary error due to the outdated version of Outlook. This issue receives a solution by just updating the Outlook version you are using. Try not to make another Outlook account if you still have one before knowing how to get it synchronized with the previous one. These solutions will eliminate Outlook Error Code 0x8004011D.
We hope this guide was helpful to you. If you have any queries or feedback, please write down the comment in the below comment box.. Likewise, check out our iPhone Tips and Tricks, PC tips and tricks, and Android Tips and Tricks for more such tips and tricks. Thank You.