Microsoft Teams is a collaboration and chatting software with a ton of features on offer. Microsoft wants its users to be productive to switch from one product to another. And integration in Outlook is one such feature. There is a simple button in Outlook that allows users to connect to Microsoft Teams directly. But some of our users reported that they are unable to find that button. So if you are one of those users who are finding it difficult to connect Teams with Outlook, this article is for you.
Microsoft allows its users to open Teams in Outlook to access the e-mail client. Doing this makes the work more efficient and sophisticated. Also, it adds the convenience of all the things together in one place. So if you're unable to link Team in Outlook, follow this guide thoroughly and you will be able to do so quickly. So let's get started.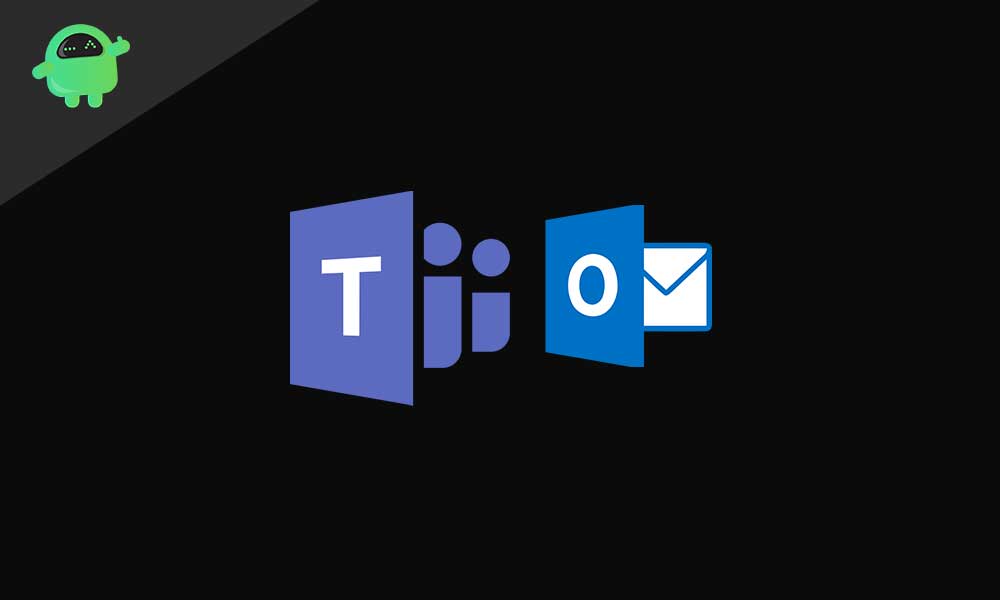 How To fix Microsoft Teams Not showing in Outlook?
If you are troubled by the issue of Microsoft Teams not showing in outlook, we have bought fixes for the problems that will solve your issues. We recommend reading every line carefully and then act accordingly. The fixes must be followed in the order we explain them to you. So let's begin.
Fix 1: Enable Private Meetings
In order to enable private meetings, you need to enable "Allow scheduling for private meetings" into the Admin menu of Microsoft Teams. You need to do this so that the add-in button appears in Outlook. So to do this, follow the steps below.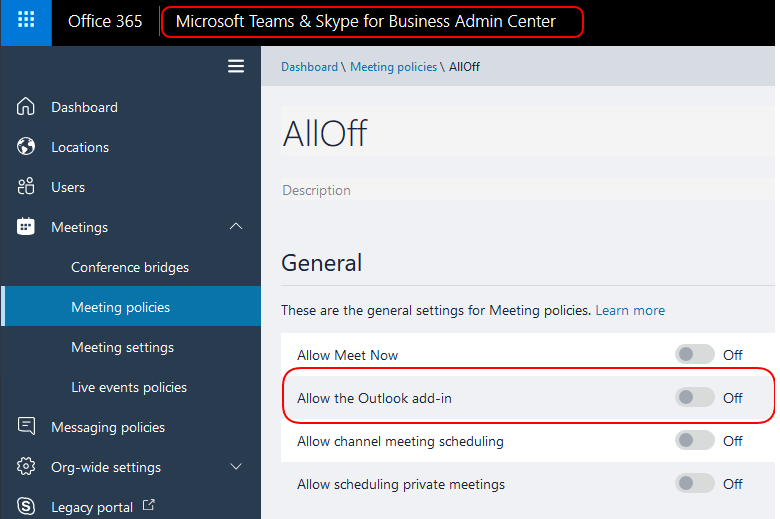 Open Microsoft Teams from your desktop by double-clicking on it
Now go to meetings and then click on Meeting Policies
Then under the General Section, you will find the option "Allow scheduling for private meeting" enable this option
Now again, open outlook to check if you have the add-in button available now.
After following the above steps, you will have the add-in Teams button available in Outlook. But if you don't find that option, consider moving on to the fixes.
Fix 2: Check Firewall and Security Settings
The firewall settings of Windows sometimes interrupt between the Microsoft Teams application and Outlook, so they are unable to contact the servers. Which causes this. It can also happen if you use a third-party antivirus or software or firewall, then this condition is like to continue even more. Below we will discuss the steps to disable the firewall and network protection to see if the method works for you. Follow the steps below to continue.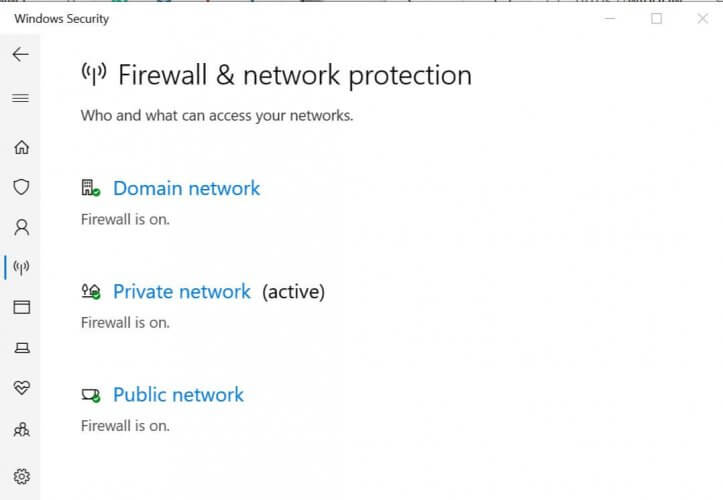 Click on the Start button and head to settings
In the settings window, click on "Update and Security."
In the Update and Security window, you will see "Windows Security" in the left panel, click on that
Now click on "Firewall and Network Protection."
Then click on "Active Network."
At last, disable the firewall network protection by toggling the button to off position
Doing this might bring back the add-in button of Teams in outlook. Still, if you experience the issue, don't worry, we still have more solutions for you.
Fix 3: Check User Profiles
For the integration of Microsoft Teams in Outlook, the user profiles in both the application must be the same. So do check for any contradictions if they exist. Also, remember to check if you have opened multiple accounts on both Teams and Outlook. And if this is the case, consider deleting the unnecessary accounts in order to use the primary one.
After checking all these, do a verification of profiles available on both the applications and try to keep both the profiles opened together, along with the application. Then restart Outlook and check if the button is available or not. If not, then probably our last and most crucial fix will work out for you.
Fix 4: Enable add-in on Outlook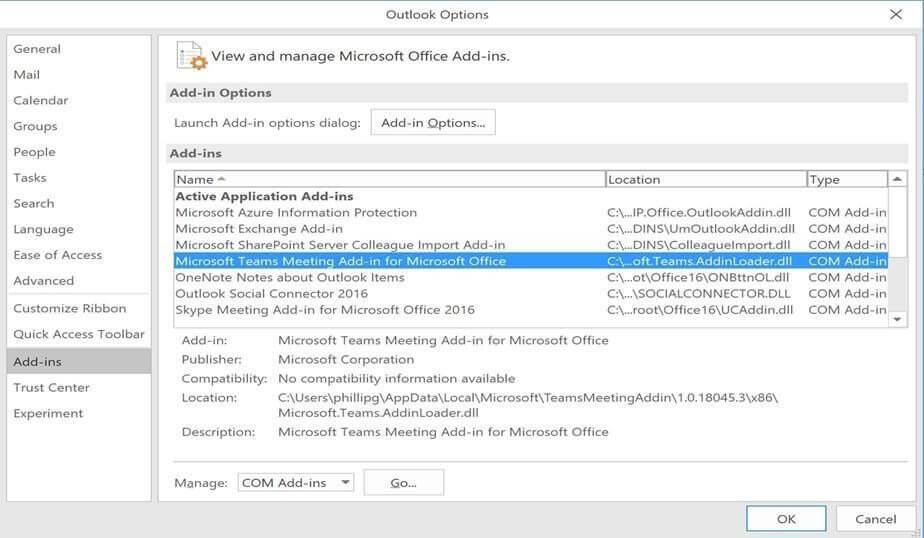 Enabling the add-in option on Outlook will open gateways for you with both the applications. Follow the steps below to enable the add-in.
First of all, open the Outlook app
Then click on the File menu, and select Options
In the options window, select the "add-in" tab from the left panel
Check if the "Microsoft Teams Meetings Add-in for MS Office" is available there.
Then click on that; you will find an option below to manage.
Click on manage then click on Activate from below.
Now you will see "Microsoft Teams Meetings Add-in for MS Office" in the active list
Click on OK to finish
Your problem will be solved after this, and you will be able to view the add-in button for teams in the Outlook client.
Still, if there is some problem in viewing the switch, we recommend uninstalling the Microsoft Teams and doing a fresh installation. That will surely solve the issue. Remember to try out all the fixes before uninstalling.
Conclusion
This guide was to fix the issues of the users who were unable to view the add-in switch to connect Outlook with Microsoft Teams. We would also like to say that sometimes a glitch occurs in Teams that do not allow it to interact with the other programs. By following our guide, you will be able to solve them all. We hope this guide was helpful to you. If you have any queries or feedback, feel free to comment down below with your Name and E-mail ID. Likewise, check out our iPhone Tips and Tricks, PC tips and tricks, and Android Tips and Tricks for more such tips and tricks. Thank You.