Unfortunately, after the last Windows update, some user has been facing an Event ID 28 error setting traits on Provider on their Windows 10 PC. If you are one of them who is suffering a kernel-power crucial error associated with Event ID 28, then you are in the right place today. We will help you out with our guide to fix Event ID 28 Error settings traits provider on your Windows PC.
Event ID 28 error generates issues freezing peripheral devices such as USB drive, monitor stop working, automatic shutdowns, graphics-related issues, etc.
Nevertheless, users aren't quite familiar with this error. So, we brought up a guide that will help users to fix Event ID 28 Error Setting Traits on Provider. Now, this becomes irritating for the users who are not entirely happy with this problem.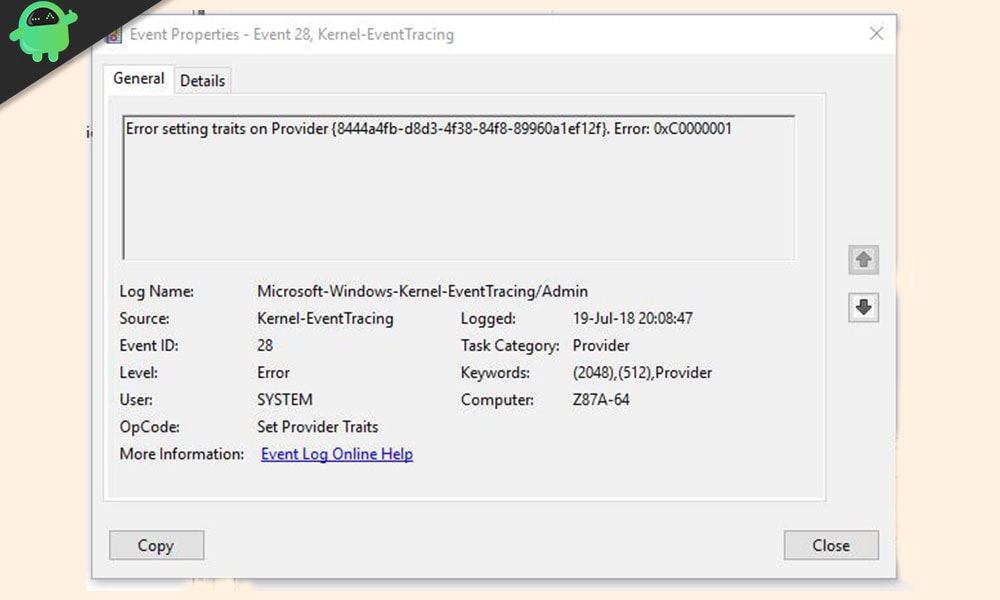 Fix: Event ID 28 Error Setting Traits on Provider
Event ID 28 error has been a constant heading for most of the users. Since you are suffering from the same, let's get to know what this error means and its causes.
Event ID 28 Error: Causes and Reasons
Error Settings traits on Provider, now Provider is the event log. The event log records everything you do on your PC. The event tracing on Windows 10 PC provides information regarding every event IDs. The same goes with Event ID 28 too. Suppose you open an application, and it cannot open so that it will be stored in event tracer. So this Event ID 28 is nothing but a session-based error.
Now you know what this error is all about, so let's know about its causes. The cause of these errors is actually unknown. Some of them are registry-based errors. However, users who do not play with registry editors too experience these errors. So to be exact, the actual issue is still unknown.
Fix 1: Reboot Your PC
I think everyone knows how to restart the system. So, do it; who knows your issue might get resolved because one reboot can fix thousands of problems. For those who don't know how to restart your PC, follow the steps given below: –
First of all, go to the start menu and click on the power button.
A drop-down menu will open.
You need to select the restart option to reboot your PC.
Once you're done with rebooting, go and check if the problem still persists or not.
Fix 2: Update your BIOS
BIOS stands for Basic Input Output System. Moreover, every device comes with a preinstalled BIOS that sometimes gets outdated and causes this issue. In most of the cases updating the BIOS solved event error 28 error.
To update your BIOS version, you need to follow the simple steps given below: –
First of all, go to the start menu and click on the power button option.
After that, press and hold the shift key and select the Reboot option.
Now, you'll see the various option available there. It would be best if you chose the Troubleshoot option.
Now, click on "the Advance" option and then UEFI Firmware Settings.
After that, click on the Restart button, and you'll see that your PC should now boot to BIOS.
Nevertheless, after you enter into the BIOS window, look for the BIOS update available and click on it. Moreover, you need to select the BIOS latest version file pre-downloaded on your USB flash drive and wait until your BIOS updates. However, remember that updating the procedure is slightly different for each motherboard model, so be sure before downloading the latest BIOS version.
Fix 3: Update your Graphics Driver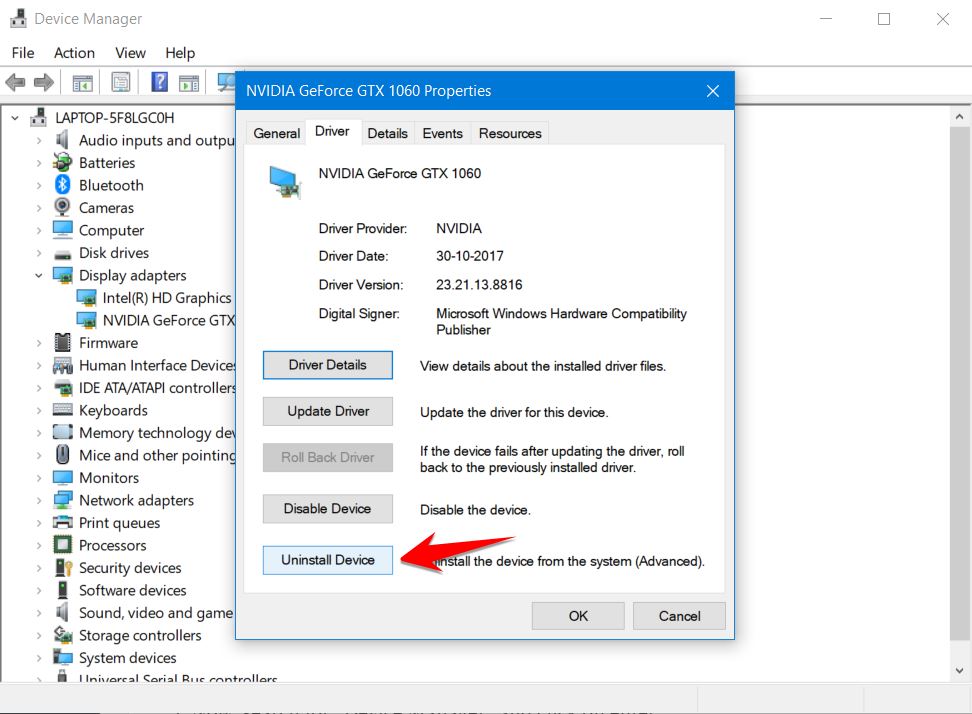 To update your device graphic card driver, follow the steps given below: –
Open the Run dialog box by pressing the Windows + R.
In the dialog box, type devmgmt.msc
Right-click on your graphics card located under the Display adapters and then, click on the Properties option.
A window appears, and in that window, you need to click on Driver Tab.
Now, click on Update Driver.
Next, tap on the "Search automatically for updated driver software" option.
That's how you can update your Graphics driver automatically. You may also select the Manually update option to update your graphics driver manually.
Fix 4: Reset your PC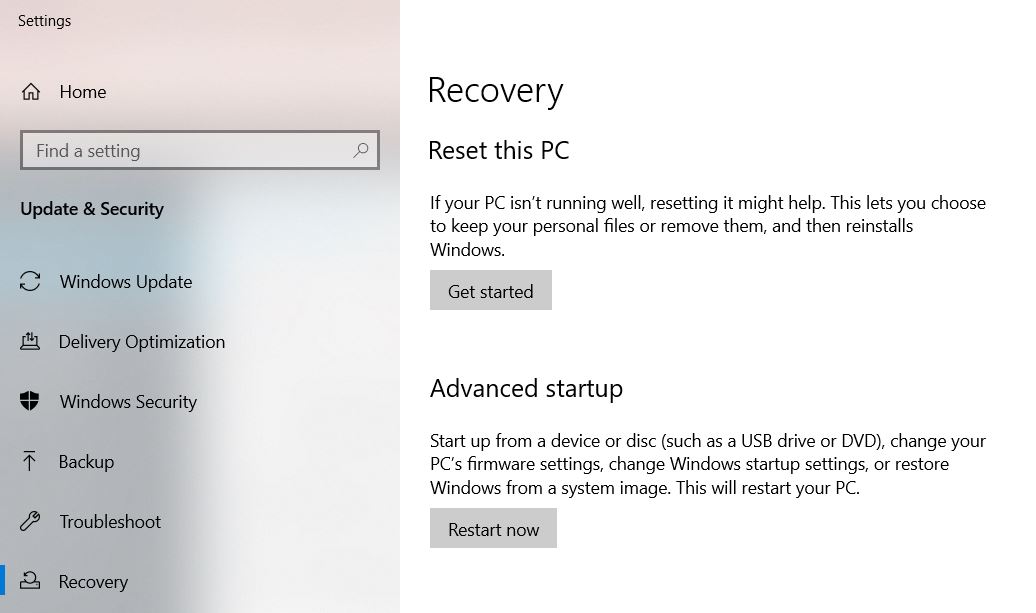 By far, the best and the most straightforward solution to get rid of not only event error 28 but also other errors is resetting your PC. Resetting your PC isn't a tough job. You can easily reset your PC by following the steps given below: –
Firstly, go to Settings and then click on Change PC Settings.
Then, you just simply click on Update and recovery.
Now, in the new window, select the Recovery option.
After that, under the Remove everything and reinstall Windows, you'll see an option Get started. Click on it.
Follow the on-screen instructions to reset your PC and get rid of event ID 28 error setting traits on Provider.
Once the re-installation process is completed, check if the problem still persists or not. These are some fixes that might help you.
That's all we have for you on fixing Event ID 28 Error Setting Traits on Provider. We hope this guide helped you. For more gaming and other updates, subscribe to our YouTube Channel. Also, check out our Gaming Guides, Windows Guides, Social Media Guides, iPhone, and Android Guides to know more.