When it comes to messaging apps Telegram has a great presence among smartphone users. One of its cool features is secret chat. It is a great way to send a secure or special message to any person. After the target recipient reads the message, the message will self destruct. That person on the receiving end won't be able to forward or save the message. This kind of message usually follows an end-to-end encryption system.
However, Telegram has introduced a new feature that allows users to export their chats. The feature is not only limited chats. A user can also export media files he sent or received from other contacts. In this guide, I will tell you how you can export Telegram secret chats from your account.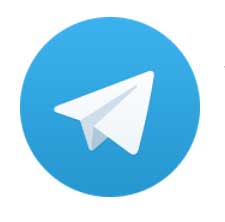 Related | Common Telegram Login Problems and Solutions
Exporting Telegram Secret Chats
You must remember that this feature is possible to use on the latest desktop client version of Telegram.
Launch Telegram desktop app
On the left hand, there is a hamburger button. Tap on it

Select Settings by tapping on it
under that scroll to Advanced. Open it

From the next screen select Export Telegram Data

Select what kind of data you wish to export by selecting the checkboxes

Then click Export
How to Export Chats on An Android device.?
Now, android users may question how are they going to export the secret chats of their Telegram account. If you have an Android phone with root access, then there are one or two ways that may work for you in exporting the chats.
Exporting with Titanium backup
Download Titanium Backup app
Create a full backup of Telegram
export that backup to another phone
Along with your regular chats, you will also find the contents of secret chats you carried out with your contacts.
Retrieving the Db File to Export Telegram Secret Chats
If your device is rooted, then install any file explorer app on it.
Using the explorer, try to look for a file called cache.db4 (it is a database file)
You may find it in the hidden folders.
If you cannot detect it through the file explorer app, then connect the phone to your PC
From your PC, you can view the hidden files. If the file named cache.db4 is there you have to retrieve it.
This kind of file can be viewed with an SQLite database viewer application.
Note
The above tricks we found out from the discussion of Redditors on the official Telegram
subreddit
. So, credit for these trick goes to them if it works.
Taking Screenshot
Another handy way to save the chats is to take screenshots. As and when you send a message (secret message), take a quick screenshot. You can easily have the image file in JPG or PNG available on your phone gallery.
So, try out these methods and let me know what worked for you. These are some of the methods that users have claimed to work to export the Telegram secret chats.