F1 TV is the go-to platform for formula one fans to catch the live action on any device running on any operating system. One can watch live content, highlights, and specific replays with just a single tap. But the problem for formula one fans with the F1 TV application is not with the application. It is with the geo-restrictions that are tied to the app.
Due to the ongoing media rights of Formula 1, certain regions in the world are limited to only a few particular TV channels when it comes to Formula One races. So using the F1 TV app in such a region will not get you the content you want. You will have to stick to your TV channels. However, there is a way around it, and in this article, we will look into it all.
Also Read: Fix: F1 TV Pro Subscription Not Working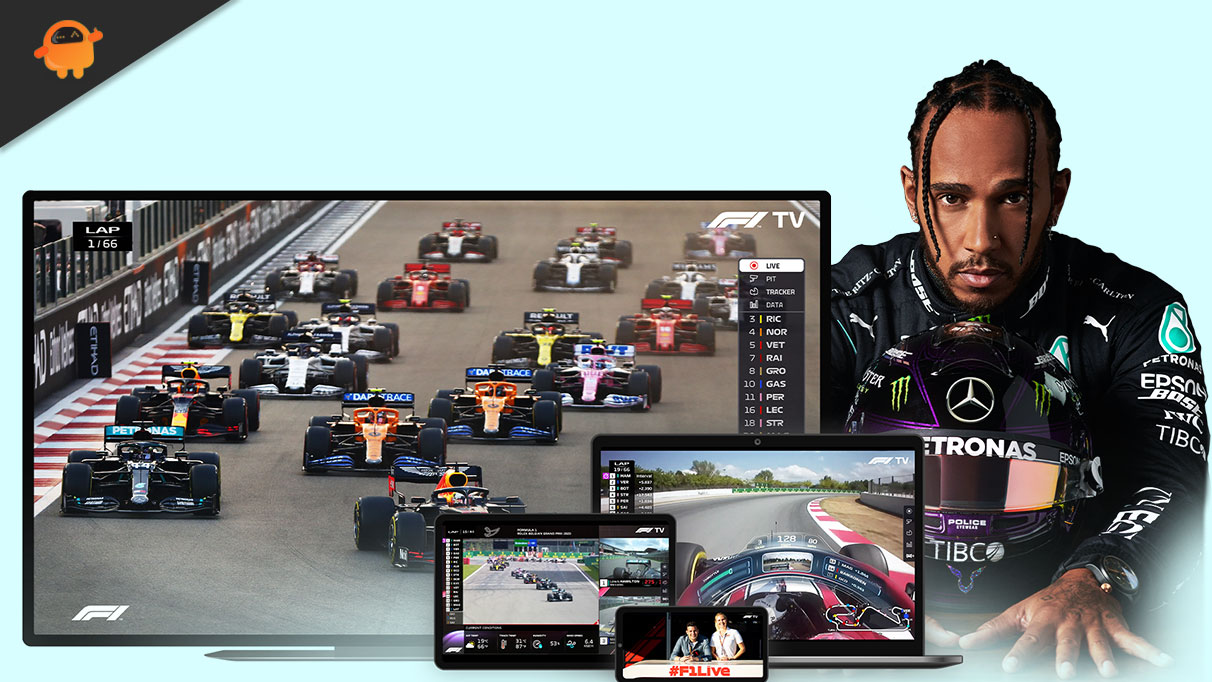 F1 TV Not Working In India, How to Watch?
You can download the app in India, and it is available for streaming content here, but the functionality is limited. If you go to the official F1 TV site, you will notice that India is on the list of countries that support the app, but in terms of viewing, it is stated that the country will be able to watch the replay of the recent matches sometime in 2024. Watching highlights two years later does not make sense at all. So for the Indian Formula One fan, the only option left is to use a VPN service.
Countries like the US and Canada are not restricted at all. Depending on their subscription to the F1 TV app, they can watch live matches or highlights on any of their devices that have the F1 TV application. So you can opt for a location in USA or Canada, and that would let you stream live F1 matches right here in India as well. You will have to buy a subscription plan for the app service before doing that.
But before all that, let's see what VPN service you can use to watch on the F1 TV app. The F1 TV has some VPN blocks in place, and not all VPNs can be used with the F1 TV app. So here, we have listed all the different VPN services you can use for the F1 TV app.
Nord VPN:
Nord VPN is known for its fast internet speeds. While most VPNs struggle to provide proper bandwidth to the user, Nord VPN sits out as an exception. And if you want to stream live F1 races in high resolution, Nord VPN should be an obvious choice as a VPN service.
Nord VPN does work with the F1 TV application. So it should work fine for your need.
SurfShark:
After Nord VPN, the second VPN service on our list is Surfshark VPN. It is comparatively slower than Nord VPN in terms of speed, but it is still enough to stream anything you want in a 1080p resolution.
CyberGhost:
CyberGhost is a bit on the cheaper side in terms of subscription plans while maintaining the reputation of a streaming-based VPN service. It maintains a quick and reliable network that should not get blocked by the F1 TV app even in the future.
So these are all our recommended VPN services you can use to stream content on an F1 TV application. If you already have another VPN service subscribed for yourself, then give F1 TV a try with that service. If it works fine with that VPN service, you do not need to dwell or look into other VPN services.
How to watch F1 TV in India?
Once you have a proper VPN setup where F1 TV is working, it is time to create an account. Creating a new account on the F1 TV is as simple as opening up an account on another service. Just use your email address and set up a password for it.
Once the account is set up, it is time to choose a plan. You can pick a plan according to your need and budget here.
Once the account and subscription plan are done, it is time to launch the application. Make sure you are connected to USA or Canada via your selected VPN service and open up the application. It should show you all the content that you need without any issues.
So this is how one can watch the F1 TV app in India. And using a VPN service can get rid of any issue related to its playback. If you have any questions or queries about this article, comment below, and we will get back to you. Also, check out our other articles on iPhone tips and tricks, Android tips and tricks, PC tips and tricks, and much more for more helpful information.