A short while ago, Twitch streamer DrLupo unveiled the Fall Guys P-Body skin, after being hailed as the world's best player in the game. And now, fans all across the globe are eager to learn how to get their hands on their own copy of this incredible skin. Before this, Fall Guys partnered with Valve to produce a Half-Life: Alyx Skin. This was based on the protagonist of the game – Alyx Vance.
There was also another Half-Life Skin for the franchise hero Gordan Freeman. And now, we know of an upcoming collaboration which is certain to please fans of Valve in the game! Please scroll down below to read our new guide that will help you learn how to get the Fall Guys Portal Skin.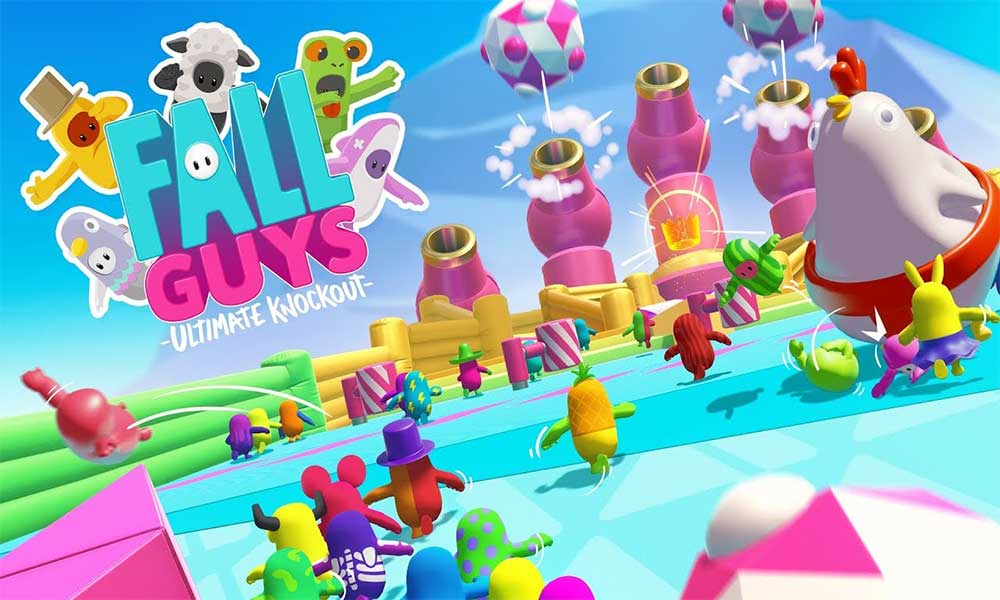 Obtaining the Fall Guys Portal Skin
As mentioned above, there is the only player known to have the Fall Guys Portal Skin in their possession right now. That is Twitch streamer DrLupo. It was awarded to him earlier by the Senior Community Manager of Fall Guys, who heralded DrLupo as "The Fallen One" – the statistically best player in the world. However, as of now, it looks like everyone else has no choice but to buy it.
Quite a few people have noticed a certain clue regarding the release date of this skin. It was cleverly hidden in the tweet that began the hunt for The Fallen One! According to this, the Fall Guys Portal Skin will be released on Saturday, the 22nd of August, 2020. We expect it to turn up in the shop. Obviously, you will need to have a certain amount of Crowns in order to purchase it. Tweet from Fall Guys' official Twitter handle is attached below.
?????
?????

Today on PS4 and Steam!

It's P-BODY from Portal 2! @ValveSoftware

As seen modelled by #TheFallenOne

?????
????? pic.twitter.com/LkANqGIXQM

— Fall Guys ? (@FallGuysGame) August 22, 2020
How much will the Fall Guys P-Body skin cost?
The developers have not officially revealed the cost of the Fall Guys P-Body skin yet. However, considering the regular pattern that the prices of the Legendary skins released so far have followed, we can make a decent, educated guess regarding the Fall Guys P-Body skin as well.
Before this, Legendary crossover Skins such as the Half-Life: Alyx skin were priced at 10 Crowns in the shop upon their debut. Both the top piece and bottom piece were priced at 5 Crowns each. It is likely that the Fall Guys P-Body skin will follow a similar pattern. Thus, we recommend that you start saving up Crowns accordingly.
That is it for now. We hope you enjoy your new Fall Guys Portal Skin. Now, check out our Windows Guides, Gaming Guides, Social Media Guides, iPhone, and Android Guides to read more. However, if there are any queries or feedback, comment down with your name & email ID. We will try our best to reply soon. Also, subscribe to our YouTube Channel to watch awesome videos on gaming and smartphone tips and tricks. Thank you.