Fallout 76 released back in November 2018 as a part of the original Fallout series from Bethesda. The release was considered rough as the game was filled with bugs, technical issues, and a severe lack of game conviction. Most of all, players felt that Fallout 76 dropped the ball when it came to essential human to human interaction. Players could not talk to or negotiate with other humans in the game, and Bethesda noticed those concerns. With frequent patch updates and improved game content, Bethesda has attempted to revive the game's original flair.
On April 14, 2020, Bethesda released Fallout 76 Wastelanders as its latest update. Even though it is just an update, Wastelanders feel more like a completely new expansion to the game. There is a complete makeover within Appalachia along with human-human interaction, new side quests, unique dialogues, and companions. Appalachia is definitely livelier now! Also, there are newer upgrades in gear and stealth armors as well. In this guide, we will focus on one, in particular, the Chinese Stealth Armor and how to get it in Fallout 76 Wastelanders.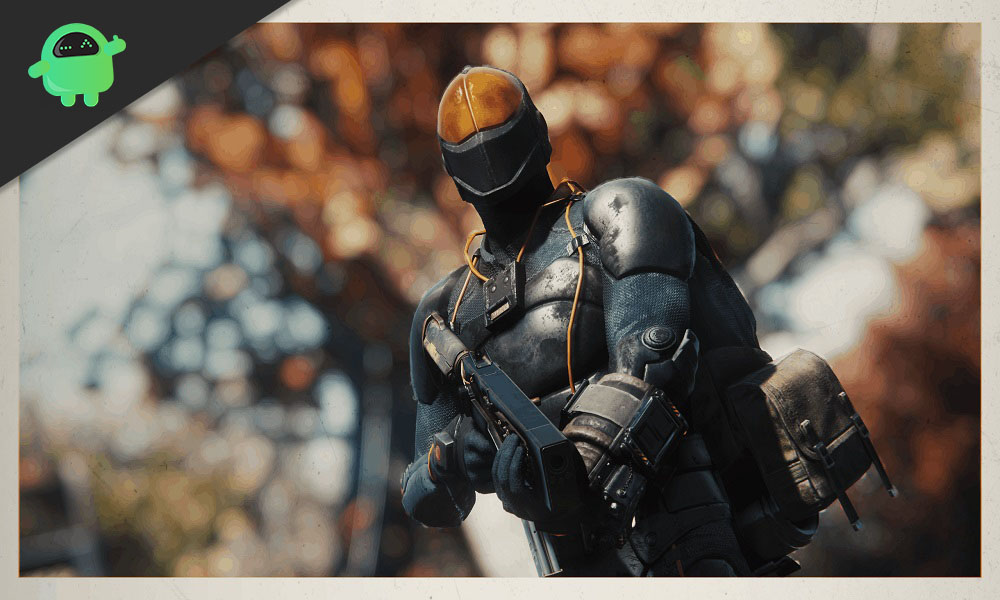 How to Unlock Chinese Stealth Armor in Fallout 76
Wastelanders are set a year in the future where Appalachia seems to be repopulated owing to rumors of a hidden treasure cache. There are additional human factions now:
The Chinese Stealth Armor is really unique. As it does not merely provide protection against damage like other armors, it also provides the ability for the player to move about in stealth and blend-in with the surrounding environment. Pretty cool, huh?
With the Chinese Stealth Armor, players are much safer as their damage impact will be reduced and also be protected from radiation and other diseases. Players can move about utterly undetected by others.
Strategy to Get this Awesome Armor in Wastelanders
Fortunately, players can get their hands on the schematics of the Chinese Stealth Armor from mission rewards. Players need to head over to the Foundation and prepare themselves from the mission of invisible ties.
Once at the Foundation, players must interact with Jen. Jen will ask for help to find her parents, and during this conversation, she will provide all the necessary information required for the mission.
First, players will need to go the Vault 76 and adhere to the prompt that comes when they inspect the Liberator's body. Then take the Liberator and proceed back to the Foundation where Penelope and Jen will greet players at the lab.
In the lab, players will need to set the Liberator on the inspection deck and wait until Penelope and Jen are done with their conversation. After the re-calibration process is complete, Jen will approach the player and ask them to go to the Whitespring's Golf Course. At the 7th hole of the Whitesprings Gold course, players will be greeted by the Liberator robot.
The Liberator robot will guide the player to the entrance of the Deep. Once inside, players must quickly dispatch of all the Liberator robots along with communists soldiers that are inside the building. Players need to proceed towards the basement of the building where they will come across Jen's mother, Agent Mochou. Agent Mochou will be in the Chinese Stealth Armor that players need.
Then, Jen and her mother are going to have a conversation. In order to get a hold of the Chinese Stealth armor, players must either kill Jen's mother or convince Jen to kill her mother. Once that is done, leave Jen and her mother along and head back to the Foundation Headquarters to meet up with Jen.
Players can catch up with Jen at the lab and then head upstairs to meet with Paige next. Interact with Paige and complete the mission. Players will have the schematics for the Chinese Stealth Armor in hand, along with its Helmet.
Crafting the Chinese Stealth Armor in Fallout 76 Wastelands
Once players have a hold of the schematics, they can check it from the inventory. Then exit the headquarters to make their way to an Armor Bench. It is essential for players to know the crafting the Chinese Stealth Armor requires a lot of resources, so players need to be prepared accordingly.
In order to craft the Chinese Stealth Armor (Level 50 suit), players need the following items:
Ballistic Fiber – 30
Circuitry – 2
Fiber Optics – 16
Nuclear Material – 11
Rubber – 44
In order to craft the Helmet, players need:
Ballistic Fiber – 2
Circuitry – 1
Fiber Optics – 1
Rubber – 2
So that's all you need to know on how to unlock Chinese Stealth Armor in Fallout 76 Wasteland. We hope you find this guide helpful. If you think the same, go and check out our best and latest iPhone Tips and Tricks, PC tips and tricks, Games and Android Tips, and Tricks. Moreover, you may also subscribe to our very own YouTube Channel and participate in the $150 giveaway contest. However, if you have any queries or feedback, do comment down below with your name and e-mail ID. Happy gaming!