Let's check out the steps that are needed to take your family and loved ones to the doctor in BitLife. In this game, there are quite a few diseases and illnesses that you or your loved ones could contract. These include Viral/bacterial illness, diseases in Infancy/childhood conditions, Tingly illnesses/STDs, Emotional illness, Physical Ailments, Deadly diseases (appendicitis, hepatitis C, esophageal cancer), and Odd illnesses/ailments.
Apart from that, in some cases, you might be mentally affected as well. These usually happen when you have a car crash, your loved ones die, etc. Then if your character has become an alcoholic or drug addict, then also it might spell out trouble for you. Along the same lines, your friends, family, and loved ones could also get infected with these diseases and illnesses.
While there are few diseases such as that are extremely difficult to treat, others could easily be deal with. And the chances of contracting the curable diseases are much higher. So if you get any of the aforementioned diseases, your first instinct will be to go and visit the doctor. But what should be your course of action when your family members catch any of these diseases? Well, in that case, this guide will come in handy. In this tutorial, we will check out what needs to be done in case you wish to take your family and loved ones to the doctor in BitLife.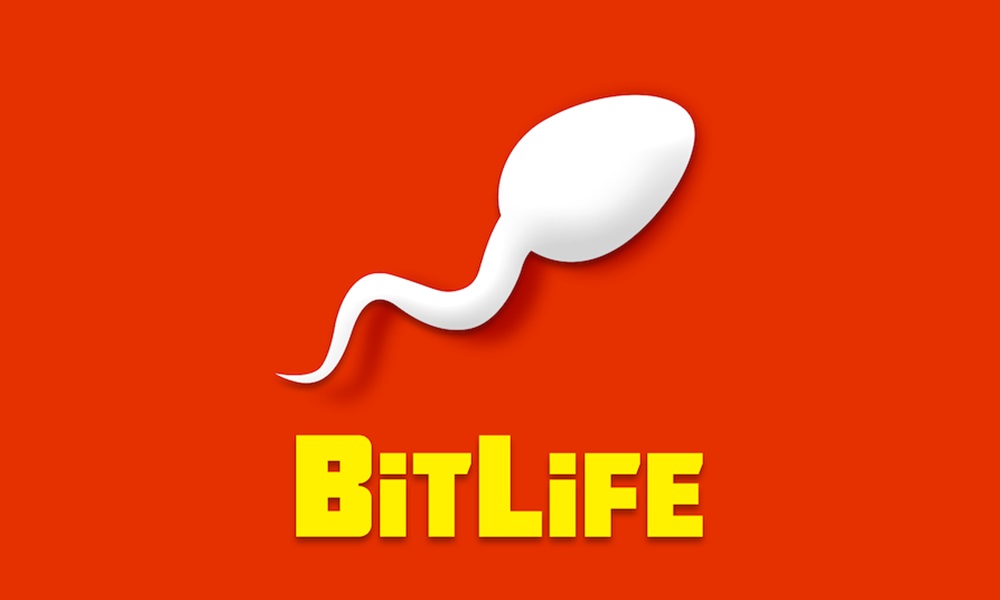 How to Take Your Family and Loved Ones to Doctors in BitLife
Quite a few users seem to have this issue as of late. Across various social media and online forums, users are asking what needs to be done in such a case. Below is one such example from Reddit:
Can you take your children to the doctors?
by u/ellapolls in BitLifeApp
Here is the thing. In BitLife, there are different types of doctors that you could visit. These include medical doctors, alternative doctors, psychiatrists, and the witch doctor. Before the age of 18, you could only visit the medical doctor and that too only with your parents. Your parents will pay for the parents who will pay for the consultation and treatment charges.
After you cross 18, you could visit all the other doctors as well. The alternative doctors aren't really known to cure diseases, they are at most capable enough to treat simple and temporary illness. Witch doctors, on the other hand, might end up doing more harm than good in some cases. But even then, there is no stopping you from visiting these doctors.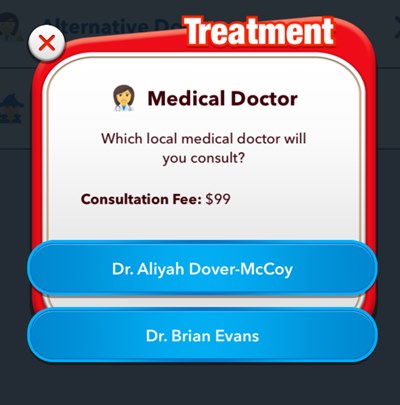 Taking Loved Ones to Doctor
Unfortunately, the same cannot be said for your family members. As of now, you cannot take your family and loved ones to the doctor in BitLife. If they are suffering from a common cold or food poisoning, then you are fortunate. This is because these illness doesn't even require a visit to the doctor and could be treated by taking rest.
In some cases, it might take up to a year or two, but chances are it will be automatically be cured. On the other hand, if the disease is somewhat serious, then you could suggest them to go to the gym, library and perform meditation. Spending quality time with their parents, spouse, children and loved ones might also prove to be beneficial in such cases.
So this was all from this guide on how to take your family and loved ones to the doctor in BitLife. As mentioned before, there is currently no provision for accompanying your near and dear ones to the doctor. As and when we see the said feature going live, we will update the guide accordingly. Until then, you could check out our huge collection of iPhone Tips and Tricks, PC tips and tricks, and Android Tips and Trick.