FIFA 22 is the latest installment of the FIFA series of football simulation games from EA. So if you are a fan of these games and if you are planning on buying the game for 60 bucks, then you will have to make sure that you meet the minimum specification to run the game on the PC. Because many people are reporting that they are facing some random FPS drops in FIFA 22 and are looking for a way to increase the performance of the game. So if you are also facing the same issue, then do not worry. Because we are covering some solutions for the issue that you can try to fix the low FPS or FPS drop issue with your FIFA 22 game.
In most cases, such FPA issues are either due to the low configuration of your PC or your PC doesn't have a proper cooling mechanism that assists with good FPS. You can be assured that the game itself doesn't have a problem, and you need to follow the below troubleshooting ways to fix this problem.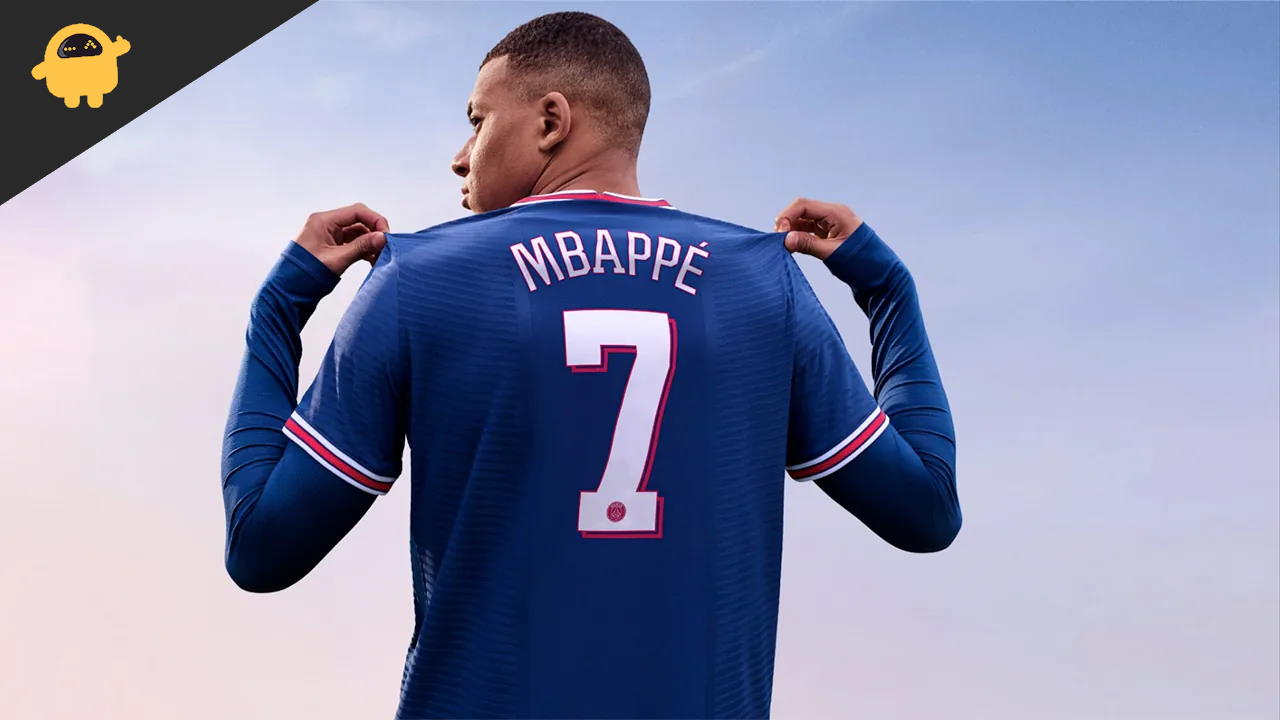 How to Fix FIFA 22 FPS Drops or Increase the Performance
To play the game properly, your PC should meet or exceed the minimum requirements. That is at least an intel core i3-6100 along with 8GB of RAM and at least a GTX 660 GPU. That too for the lowest graphical settings. If you want to target a Higher graphical preset, you should at least have a Core i5-3550 processor with a GTX 670 GPU. Anyhow you will be needing a 64bit Windows installation to launch the game.
If you do not meet the minimum system requirements, then you will not be able to play the game properly and face FPS or performance issues. We also recommend you to stop other applications while playing the game.
Method 1: Try lower Quality settings
Sadly this game doesn't have a lot of graphical options to check and tinker with the performance of game. Although there are some settings that you can choose from. So if you are facing random FPS drops here and there, then you should try changing or lowering them. Then check if that fixes the issue for you.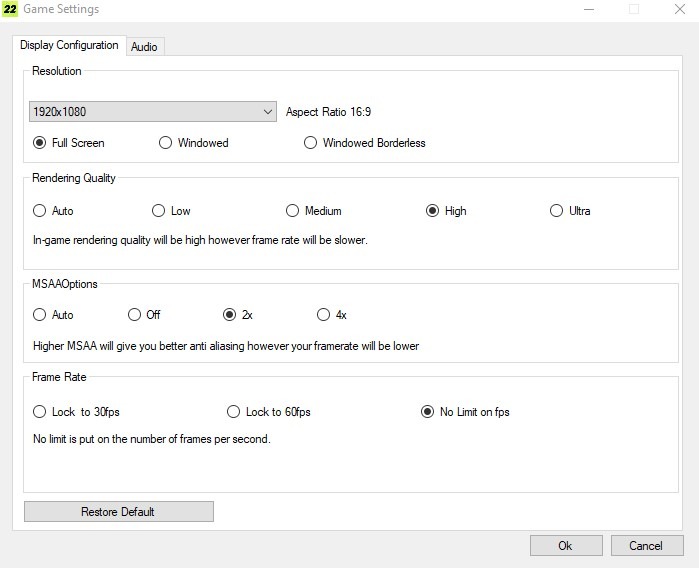 Resolution: Make sure to select the appropriate resolution of your Monitor/TV. In most cases, people have a 1080p monitor, which will be a 1920×1080 resolution. Although if you are facing lags or huge FPS drops, a lower resolution will help it especially if you have a weaker GPU. Just make a note that running a game lower than the native resolution will make the game look bad. Select Fullscreen if you have selected the appropriate resolution. You can also try running the game in windowed mode if fullscreen causes any issues.
Rendering Quality: This setting defines the graphical preset in which you want the game to run. If you are facing issues with the High or Ultra settings, then you should try the Medium or Low settings. Although if you have a better GPU, say a 750ti or 780, you can go with the High or Ultra presets.
MSAA: Turning on MSAA (Multi Sampling Anti Aliasing) will greatly reduce the performance of your game. So if you are seeing very low framerates, this is because MSAA is turned on and is set to 2x or even 4x. Although turning it on will reduce the jagged edges on your game, its performance penalty will not make it worth it. But if you are having a good card, say a 1050ti or anything newer than that, then you can set this to the max and enjoy the visuals.
Method 2: Disable Screen Recording Apps
Many players like to record their games so that later they can upload them to websites like Youtube or Twitch. But such software can eat up most resources from your PC and results in FPS or performance issues. If your PC has less than 8GB of RAM, then we recommend you not to use any screen recording applications. If using such applications is your necessity, then you should buy additional RAM for your computer.
Method 3: Try Limiting the FPS
There is an option to limit the framerate of the game. Usually, if you are having a higher refresh rate monitor, then you would want your game to run at higher refresh rates but, doing so will definitely affect performance and often cause frame drops (FPS drops) in your game. So setting the game FPS to 60 will benefit you. You can also set it to 30 if you are having a very weak or older card like a GTX650 or a GTX650ti.
Method 4: Update Windows and update your GPU drivers:
Running an older version of windows will also cause some issues. So will running an old version of GPU drivers. So it is very important to get the latest version of windows, as well as your GPU drivers, installed to run any game or application properly.
To update Windows:
Go to settings, and select Update and Recovery,
Under Windows updates, click on Check for updates.
Make sure you are connected to the internet and wait for it to complete.
Finally, reboot your PC and you will have the latest version of Windows running on your computer.
To update Nvidia Drivers:
If you have installed the GeForce Experience software, then it is very easy to update your NVidia drivers. If you haven't already, you can grab it from here.
Open the GeForce Experience software.
Click on Check for updates and make sure you are connected to the internet.
Now follow the on-screen prompts to download the latest updates for your GPU.
Once the update is complete, reboot your computer and you should be good to go.
To update AMD Drivers:
You can easily update your AMD drivers from the Radeon settings page. Just go to the Radeon Settings app by right-clicking on the desktop. Click on System > Software > Release Notes > and click on check for updates. If you want a detailed guide, you can refer to this official guide from AMD.
Method 5: Update the Game
Running the game in the latest version is very important to avoid any stutters or FPS drops. Depending on how you got the game, your update steps will vary.
If you got the game from the EA app for windows then you have to check if there are any available updates for the game there.
If you downloaded the game from steam, then you can check the steam page for any available updates.
Conclusion
So as you can see, these were some of the solutions that you can try to fix the FIFA 22 FPS Drops issue or Increase the Performance. Although if you running an older card like the 600 series or 700 series card from Nvidia, then you will not be able to get any of the latest updates from the Manufacturer. This is because Nvidia has officially stopped supporting these cards. Meaning you will not be getting any Game-ready driver updates for your GPU. This might also be a reason for such poor performance.