Many PlayStation 4 and PlayStation 5 players have reported that FIFA 22 occasionally crashes or freezes on their systems, stopping them from fully enjoying the game. These two faults frequently impact Career Mode. However, they might arise unexpectedly in mid-game or even at launch. EA has already provided a fix for FIFA 22 crashes, but the issue persists for some players.
Because there is no universal solution, resolving FIFA 22 issues on your PlayStation console is challenging. The good news is that a few gamers identified a few solutions to these issues, and we mentioned all those fixes here in this article. But, there's a chance that these fixes may not work for everyone as the reason behind this error will be different for different users.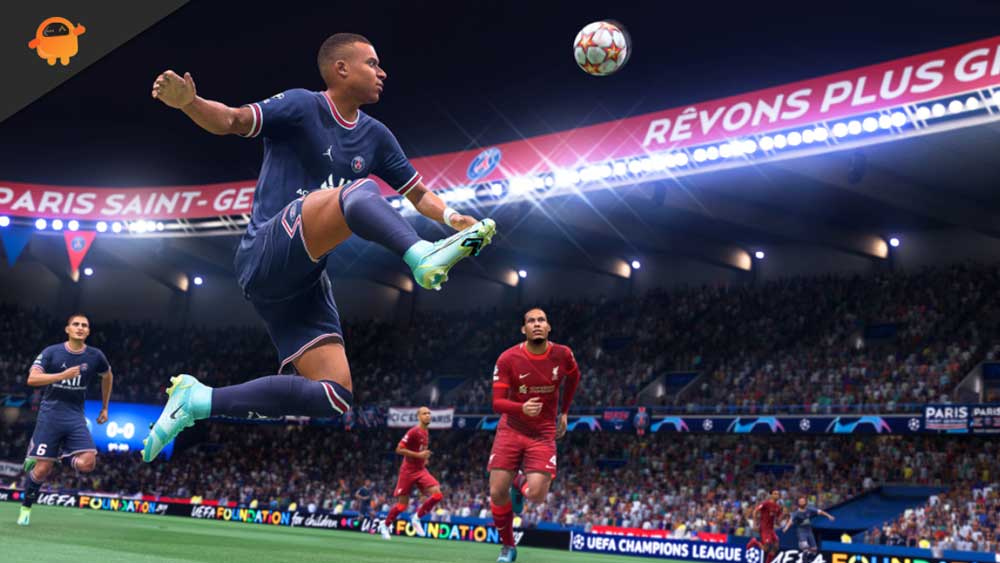 How to Repair FIFA 22 Crashes or Freezes on PlayStation 4 or PlayStation 5
There aren't many fixes available for gaming consoles, but yeah, still, we tried our best to give you the best. So, make sure to follow the below-mentioned fixes and let us know if these fixes helped you or not.
Fix 1- Restart your console and router.
If you haven't rebooted your console and modem/router in a while, please do so right away. This easy workaround may help you repair FIFA in less than five minutes, eliminating the need for complex and time-consuming fixes.
Fix 2: Reinstall your system and game.
To keep your PS4 or PS5 console up to date:
Install the most recent software updates.
Check to see if any FIFA updates are available.
Restart your console after installing the updates to see if the game still freezes or crashes.
Well, this fix will surely work for you if the issue occurs due to any temporary glitches or bugs. So,
Fix 3 – Resolve Connection Problems
When FIFA failed on their consoles, several gamers got error CE-34878-0. Unfortunately, this error number is fairly common among PS4 and PS5 users. Best Gaming Tips has already developed a list of remedies that should assist you in resolving problem CE-34878-0 on PlayStation.
You can also check if your WiFi is giving you proper speed or not from the Ookla speed tester. However, if there is a network speed issue, contact your internet service provider and complain about this issue.
Fix 4 – Include Global Market Players.
If the game fails when you try to find players, try the worldwide market instead. Some participants acknowledged that bringing in players from the worldwide market solved the problem. So, you can also try this out and check if this solution really works for you or not.
Fix 5 – Change the Wording of the Remarks
As weird as it may sound, altering the wording of the comments can resolve this issue. So, if you don't use English as your commentary language, choose English, let the console reload the game, and then return to your original language.
Fix 6- Rebuilt Database
If nothing helps you fix the FIFA 22 crashes and freezes issue, then we recommend you rebuild your PlayStation database. But, this will erase all your data from the PlayStation. So, if there is anything important, then make sure to create a restore point or backup your data.
So that it's from today, we hope this guide helped you. Also, please let us know whether any of these methods resolved the annoying game crashes or freezes issue.