FIFA 22 is a popular football simulation video game that has been published by Electronic Arts and it's the 29th installment of the FIFA series that was launched worldwide on October 1, 2021. It seems that plenty of players have already started encountering multiple issues. Here we've shared Fix: FIFA 22 Common Errors – DirectX, In-Game Crashing, Controller Not Working, Startup Crash, Getdeviceremoved, abd DXGI Error.
Although FIFA 22 PC version doesn't require that much hardware specification, we can't deny that this newly released title is throwing out startup crashes or DirectX-related errors whatsoever in most cases. Meanwhile, DXGI error device removed, in-game controller not working issue, etc are additionally bothering some of them. Now, if you're also facing the same issues then you can follow this troubleshooting guide completely.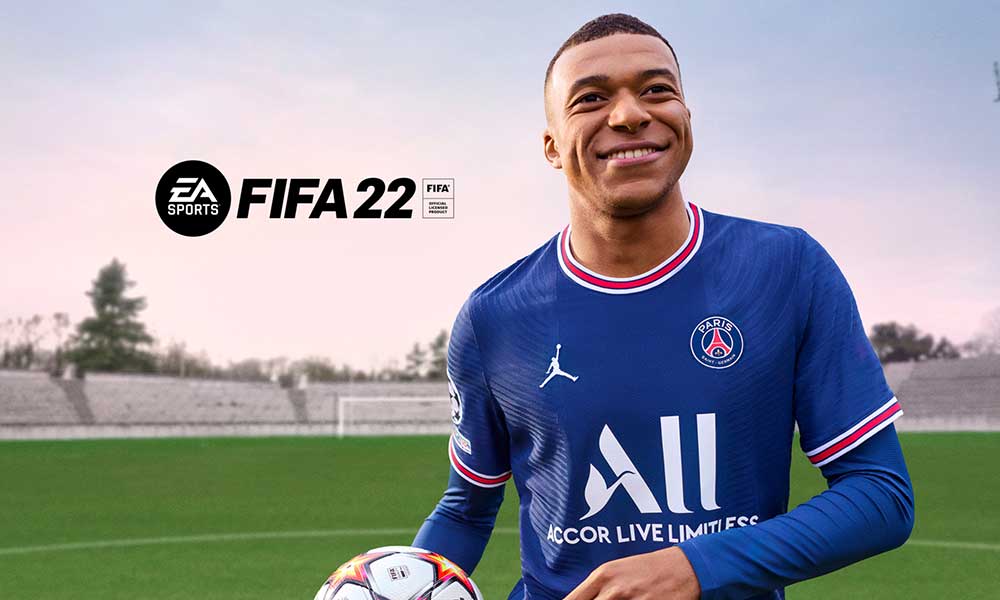 Fix: FIFA 22 Common Errors – DirectX, In-Game Crashing, Controller Not Working, Startup Crash, Getdeviceremoved, abd DXGI Error
In the last couple of years, FIFA franchise holder EA (Electronic Arts) has faced a lot of criticism due to several reasons like not-so-huge improvements in latest releases, plenty of errors or bugs, stability or incompatibility issues, and more. So, we can also say that the title isn't very demanding because players didn't find anything awesome in it. That's why we can assume that it should run properly on most of the PC configurations.
1. Fix Startup Crashing
It may possible that the game is crashing or isn't loading due to third-party overlay apps like Discord, MSI Afterburner, Origin in-game overlay, Nvidia GeForce Experience overlay, RGB software for keyboard or mouse, and more.

They mostly run in the background and consumes a lot of system resources that will eventually reduce system performances or trigger crashing issues. So, disabling all of those third-party programs on your PC will easily reduce the extra unnecessary load.

Whereas the outdated or corrupted GPU driver can also cause several issues with the games running properly. Therefore, it's recommended to update or reinstall the graphics driver on your computer so that the possible bugs or stability issues or even the corrupted driver can be fixed. To do this:
Press Windows + X keys to open the Quick Link Menu.
Now, click on Device Manager from the list > Double-click on Display adapters.
Right-click on the dedicated graphics card that you're using.
Next, select Update driver > Choose to Search automatically for drivers.
If there is an update available, the system will automatically download & install it.
Once done, restart the computer to apply changes.
If in case, the GPU is overclocked then we'll recommend you to revert it to its default GPU clock speed. But if the GPU isn't overclocked then the chances are high that your GPU becomes outdated or incompatible to run the FIFA 22 game smoothly.
Also, make sure to check whether you've lowered the graphics settings or not. You should try lowering the graphics settings in-game to reduce graphics glitches or screen resolution-related issues.
Additionally, players can set the game's FPS count to 60FPS or lower (if possible) to check for the issue further. It'll help the game to run smoothly if your PC configuration isn't that powerful or have some compatibility issues. To do so:

Open Nvidia Control Panel > Manage 3D Settings > Program Settings > Select FIFA 22 from the list of installed programs.
Enable Max FPS Limit > Set the value accordingly.
By following these methods you should be able to fix the startup or in-game crashing issue on the PC for FIFA 22.
2. Fix DirectX Error and DXGI Error Device Removed Error
Several PC players are experiencing the DirectX error or the DXGI Error Device Removed error on FIFA 22. For PC applications or games, DirectX is one of the most important features that you'll have to keep updated.
Make sure to update DirectX on your PC by simply updating the available Windows build. These days most of the security patches and DirectX-related updates can be found with cumulative Windows updates.
Second, try updating the graphics driver version on your computer to check for the issue.
Meanwhile, if in case, you're using an Xbox controller then make sure to download XBOX Accessories from Microsoft Store > Update the controller firmware.
Ensure to set a specific targetted FPS limit for maximum to play FIFA 22 so that you'll get a consistent FPS count as well as performance whatsoever. In most scenarios, this method should fix the DirectX or DXGI Error Device Removed error.
3. Fix Controller Not Working
If in case, you're using the Dualshock 4 controller with Bluetooth to play the FIFA 22 game on your PC then make sure to try reconnecting the controller or use a USB cable instead of Bluetooth.
Still, the controller doesn't work? Well, head over to Steam > Right-click on FIFA 22 in Steam Library > Select 'Forced Off' under the 'Steam Input per-game Setting' option > Then click on OK to save changes.
However, if the controller still doesn't work then go to Steam > Settings > Controller > General Controller Settings > Enable 'Generic Gamepad Configuration Support' if you're using a third-party controller.

For the Xbox controller, select 'Xbox Configuration Support' or select PlayStation for Dualshock 4.
It should fix the FIFA 22 controller not working issue completely.
4. Fix Game Not Starting
If the game has been installed on your PC and it doesn't launch at all then the chances are high that the game didn't install properly.
Try reinstalling the game properly to another drive partition. Make sure to free up storage space that'll be enough for FIFA 22.
Next, try updating the Windows OS build (64-bit) on your PC from Windows Settings > Windows Update > Check for updates. If available, click on Download & Install. Once done, make sure to reboot the PC to apply changes. FIFA 22 doesn't support 32-bit.
Turn off the anti-virus program or the real-time protection on your computer to check if that fixes the issue or not.

Alternatively, players can exclude the FIFA 22 game files to whitelist. It'll prevent the anti-virus software from scanning or blocking FIFA 22 files. Once done, right-click on FIFA 22 in Steam > Manage > Browse Local File > Locate the game's exe file and launch the game by double-clicking on it.

If somehow players are getting the "vcruntime140_1.dll" or "MSVCP140.dll Was Not Found" error then try to install the latest version of the Microsoft Visual C++ Redistributables in both x64 and x86 versions on your computer.
5. Fix Getdeviceremoved Error
Some of the unfortunate FIFA 22 PC players are also receiving the getdeviceremoved error after the game crashes. It's quite frustrating but this is what players are encountering.
It's highly recommended to underclock the GPU frequency to its default state so that there will be no bottleneck issue occurs.
That's it, guys. We assume this guide was helpful to you to fix FIFA 22 Common Errors. For further queries, you can comment below.