Both the FIFA 22 and NBA 2K22 games seem to have issues with the startup crashing or leading to switching off consoles or even quitting to home unexpectedly on Xbox consoles such as Xbox Series X|S. Now, if you're one of the FIFA 22 players and it's Crashing a lot on Xbox Consoles, then make sure to follow this troubleshooting guide to fix it quickly. EA has been in the news for a couple of years due to game bugs.
Currently, players are having game launch crashes, and some of them are experiencing automatic console turn-off issues for a while. According to the Xbox Status page, it's worth mentioning that you'll find the NBA 2K22 game issue just like the FIFA 22, and Xbox team is working on it. Hopefully, the particular case appears from the server-end, which is specific to the Xbox consoles. If so, the problem will get fixed soon.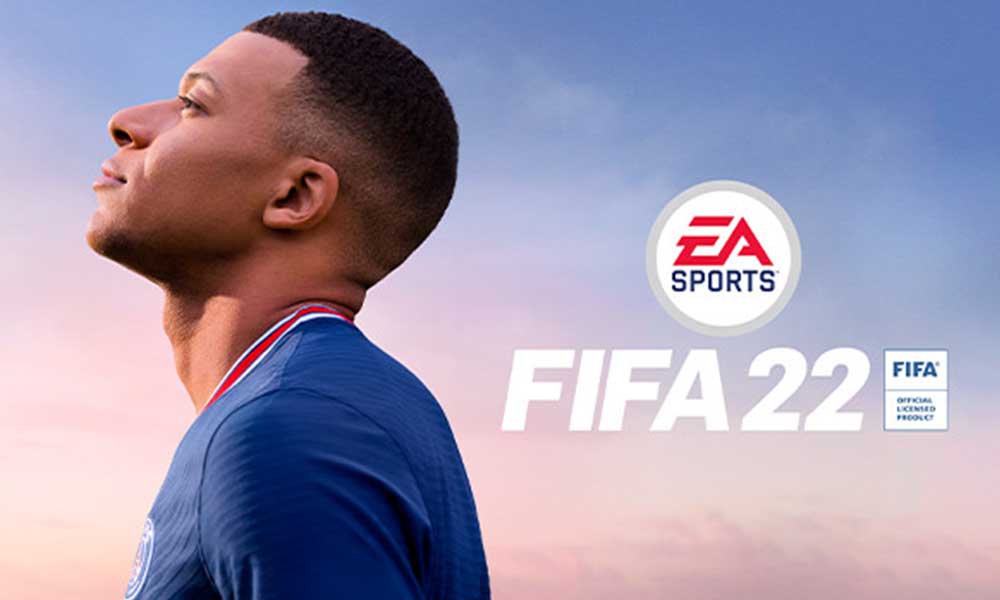 Fix FIFA 22 Crashing on Xbox Consoles
Here we've shared a couple of possible workarounds that should work for you. So, without wasting any more time, let's jump into the guide below.
1. Check Software Updates
It's highly recommended to check for software updates on your Xbox console before going to any conclusion. An outdated or buggy software build can also cause several issues whatsoever. To do so:
Go to the Settings menu on the Xbox console.
Select System > Go to Updates and Downloads.
Choose Update Console > Select to checkmark Keep my console up to date & Keep my games and apps up to date.
Make sure to reboot your console to apply changes immediately. It'll also check for software updates automatically.
If available, the console system will automatically install the update.
2. Clear Cache Data
If in case, your Xbox console has saved a lot of cache data of installed games then the chances are high that you may encounter several issues with the game launching or gameplay sessions. It's better to clear the cache data from your console to refresh the system. To do that:
Go to Settings > Select Devices and Streaming > Select Blu Ray.
Select Persistent Storage > Choose Clear Persistent Storage.
Those who don't have the Blu Ray option under Device & Streaming on their Xbox console can follow the steps below:
Switch off the Xbox console and unplug the power cable from the power source.
Then make sure to leave it unplugged for around 5 minutes or so.
Next, turn it on and you'll see an Xbox logo screen.
The cached data will be cleared now.
3. Delete Saved Game Data
Well, deleting the saved game data on the Xbox console will definitely come in handy in most scenarios if there is an issue with the gameplay. To do this:
First, quit the FIFA 22 game > Select My games & apps.
Select See all > Make sure to highlight the FIFA 22 game.
Select Manage game and add-ons > Go down to Saved data.
Choose the Delete all button > Wait for it to complete.
Finally, relaunch the FIFA 22 game to check for the issue.
4. Xbox Insider Hub
The Xbox Insider Hub allows users to get features and updates which are still in the development mode. So, make sure to exit that access to reduce unwanted bugs or glitches on your Xbox console. To do so:
Go to Xbox Inside Hub > Select Xbox Update Preview > Choose Manage.
Now, select Xbox Update Preview Alpha Skip-Ahead.
Although it says 'Users may encounter bugs', just perform this step and ignore that warning. It'll eventually stop your games from crashing in most scenarios.
5. Install the Latest Patch Update
It's always recommended to check and install the latest patch update of your game on the Xbox console to easily avoid errors or bugs apart from stability issues and compatibility issues. The latest patch updates also bring several new features or additions to the game.
6. Hard Reset Xbox Console
Performing a hard reset on your Xbox console can eventually sort out multiple issues or system glitches whatsoever. It doesn't delete your data from the console so you can perform this method without any second thought. To do this:
Switch off the Xbox console by pressing and holding the Power button for a couple of seconds.
Once the console turns off, release the Power button.
Next, make sure to unplug the Power cable from the console and power socket.
Wait for around 5 minutes to refresh the system and then plug the Power cable back in.
Finally, turn on the console by pressing the Power button, and check for the crashing issue by launching the FIFA 22 game.
7. Contact EA Help
If nothing seems working for you then try contacting the EA Support team to get further assistance on it.
That's it, guys. We assume this guide was helpful to you. For additional queries, you can comment below.