If you are addicted to PlayStation, you might be hovering around PlayStation Store to check for new releases, new versions, or free demos. Although Sony does an excellent job at it, there are times when the store runs into problems. Several users have reported that the PS5 Store is not showing any games. If you are also struggling with the PlayStation Store, keep reading this guide as we'll tell you many ways to fix the issue.
Those affected users say that the error message "Can't load. Something went wrong. Please try again later" appears immediately as they launch the PlayStation Store. Both PS4 and PS5 users have reported the issue. Before you throw the console out of the window, you should know several solutions exist. We've mentioned them below.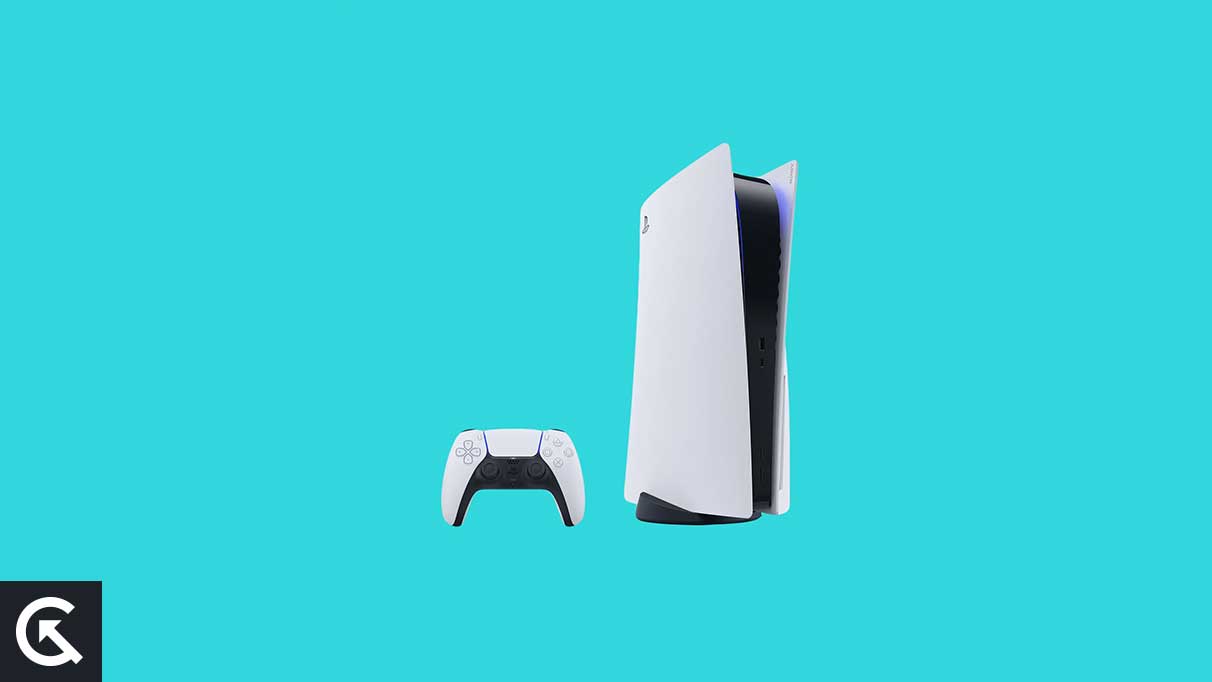 Fix: PS5 Store Not Showing Games
There could be many reasons a PS5 console can fail to show games on the PlayStation Store, such as bad internet connection, software bugs, and system glitches. There are many occasions when the service goes under maintenance. During this time you won't be able to access the PS5 Store as the developers make several changes. Without further ado, let's take a look at the solutions.
1. Check If PlayStation Servers Are Down
Whenever any of PS's services are not working, you first need to check if there are any issues on its servers. Click on this link to visit the official PlayStation network service status page. If there's an issue with the PlayStation Store, you should wait for an hour or two before launching the store. If everything is working fine, the issue is linked to something else. You need to go through other solutions to fix it.
2. Restart Your PS5 Console
Restarting the console is an age-old method, but still an effective one. It can fix many software-related issues on your PS5 console, potentially fixing the issues with PS5 Store. You should therefore give this method a try. Check out the steps below:
On your PS5 controller, press and hold the PS button until the Quick Menu appears.
Select the Restart PS5 option.
To restart your console, press the O button or X button.
Once your console restarts, try opening the PS5 Store and check if the problem is fixed.
3. Check Your Internet Connection
The PS console requires a fast and stable internet connection. Otherwise, it can cause many problems on your PS5 console. The reason why the games are not loading on your PS5 could be due to this reason. And therefore, testing your internet connection is recommended.
To check your internet connection, use a speed testing tool such as speedtest.net. If you find network instability or other problems, reboot the router once and check if the problem is fixed. To reboot your router, unplug the power cable for 60 seconds and plug it in again.
If your internet connection is fine, but the problem still exists, the next solution could fix it.
4. Change the Wi-Fi Frequency
The automatic Wi-Fi frequency selection seems to be causing the problem where PS5 users can't access the PlayStation Store. Changing the Wi-Fi frequency to 2.4GHz or 5GHz has fixed many users' problems. Try this solution, and let us know if it works for you.
5. Turn the Internet on and off From PS5 Settings
This is a quick workaround shared by a Reddit user, phort99. Here's what he wrote:
"For now, the quickest workaround I've found is to turn the internet off and back on in PS5 settings, which will work around it without a reboot. For a shortcut, press Home, press Options, and add Network to the quick menu because you'll be doing the following often:
Click Network in the quick menu, click Network Settings, press down an X to get to Settings, and double-tap X to toggle "Connect to the internet" off and then right back on. Hit circle twice to get back to where you were. You may need to back out and re-enter the screen that was showing the error.
6. Workaround For Xfinity Users
An Xfinity user has shared a workaround on Reddit. If you are also on the same network, you can try this solution which is detailed below:
He wrote:
"In the Xfinity app, under the connection tab at the bottom, click on your WiFi even if you are using a LAN connection (I was using a wired connection, which is what fixed it). This will open the "My Network" page. Click on advanced settings.
From here, click on Port Forwarding. (It may have a message about network security, but this is the only way to fix this issue, and everything I read said that the issue is negligible since it is only for the PSN to your ps5). Then select Add Port Forward. Then select your ps5 under "Select the device for this port forward." Then under "Choose from common applications to use a recommended configuration or set up manually", select PlayStation Plus for PS4 (yes, even though you are using a ps5). It will add a bunch of port forwards, then press next and you are all set. Just restart your ps5 and you are good to go.
I have no idea why or how this worked, but it was the only thing to fix all the long-term issues."
7. Update Your Console's Software
Although a slightly older software version works fine, there are instances when it can cause problems. Developers release new software versions to improve stability and fix known issues. You should therefore update the console and check if can fix the problem.
To update your PS5 console, follow these steps:
On your PS5 console, tap the gear icon in the top-right corner to open Settings.
Tap on System and click System Software.
Select System Software Update and Settings.
If an update is available, download and install it.
We hope one of the solutions from this article helped you in fixing the PS5 Store not showing game problem. If you have any questions or suggestions, write them in the comments below.