Sony PlayStation has its own fan following and brand value among console gamers due to the highly optimized video games as well as better compatibility of the controller. Since PS4 was released around a decade ago, the console gaming industry has changed forever with the help of the competition in the market like Microsoft Xbox consoles. The next-gen PlayStation 5 is the best-ever console to date and there is no doubt about it. Still, some flaws or errors can trouble users quite often and the PS5 Error CE-108863-6 is one of them.
It seems that just like the Windows computer, there are plenty of errors or bugs present on PS5 which can be occurred due to newer software updates or game conflicts. Talking about the CE-108863-6 error code, PlayStation 5 console users become unable to copy a game or can't run the game. As this is one of the common errors in PlayStation 5, Sony PlayStation Support has already acknowledged it officially. It basically indicates "Your PlayStation®5 console couldn't connect to the server."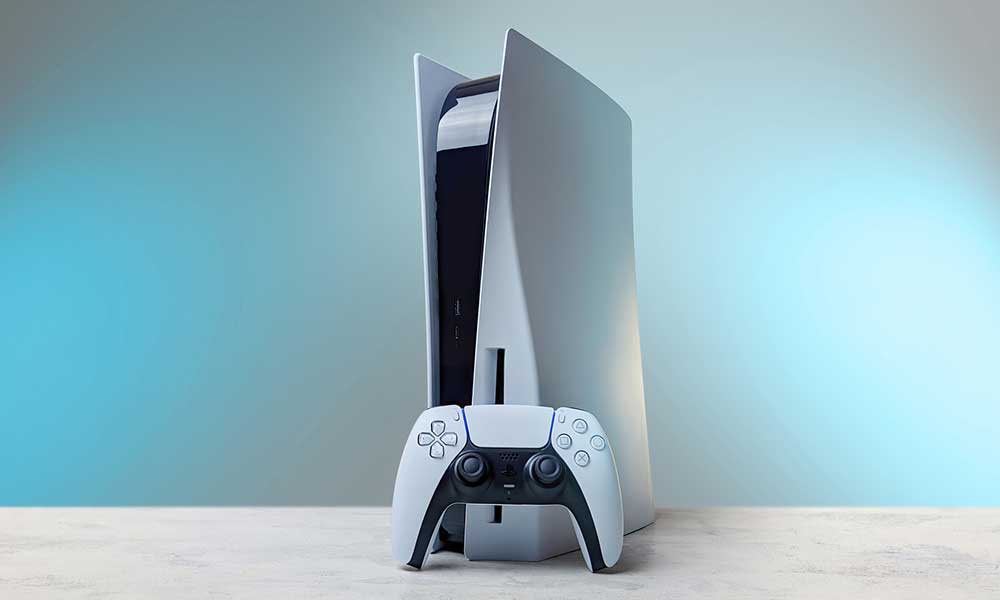 How to Fix PS5 Error CE-108863-6
If we take a brief look at the PS5 error code, the chances are high that any kind of networking connectivity issue is one of the primary reasons behind it. Additionally, the incorrect PS5 setup process, PlayStation Network Service regarding faults, conflicts with the system firmware, etc can be other possible reasons. Luckily, here we've shared with you a couple of potential workarounds below that should come in handy. So, without further ado, let's jump into it.
1. Reboot the Console
First, you should restart the PS5 console manually to cross-check if there is any issue with the temporary system glitch or cache data. In some cases, a normal system restart can come in handy and a couple of users have already found it useful.
2. Check the Internet Connection
Ensure to check out the internet connection at your end before going to any other conclusion because poor or unstable internet can occur server connectivity issues. No matter whether you're using a wired (ethernet) connection or Wi-Fi, you can always switch between networks to cross-check which one works better. You can also contact your internet service provider to get technical assistance or upgrade the data plan if the internet speed is slow.
3. Check the PSN Service Status
It's worth recommending checking the PSN service status to ensure all services are up and running or not. Sometimes issues with online services can occur in several conflicts like Error CE-108863-6. If all services are active then you can head over to the next method. Otherwise, just wait for a couple of hours to get back the services operational before checking again.
4. Update the System Software
You can check for the software updates on PS5 by following the steps below to ensure there is no issue with the outdated software glitch. New software updates always come with improvements and stability.
Go to Settings > Choose System.
Select System Software > Select System Software Update and Settings.

If a new version is available, select Update Available.
Select Update System Software to install the update.
5. Open TCP Ports and UDP
Another thing you should do is to open the TCP Ports and UDP on the modem or Wi-Fi router manually by following the steps below to check if the problem has been fixed or not.
Go to the Wi-Fi Router/Modem Settings.
Open Ports > Look for the two protocols such as IP and Port numbers.
Use 80, 443, 3478, 3479, and 3480 port numbers in TCP.
Next, set 3478, 3470, 49152 to 65535 in UDP.
Once done, reboot PS5 and the networking device.
6. Setup an IP Address Manually
Last but not least, you can set up an IP address manually by following the steps below to ensure there is no conflict with your specific internet IP.
Go to Settings > Select Network.
Then Set Up Internet Connection.
Choose Wi-Fi or Ethernet depending on the connection.
Select Custom > Select Manual.
Create an IP address with 192.168.1.*.*** > Select 50 to 255.
Once done, restart the console.
That's it, guys. We hope this guide was helpful to you. For further queries, you can comment below.