Mac users have lots of privileges that Windows users don't have. As time pass by, on any OS, there are plenty of files that gather up eventually. It is possible that there are plenty of duplicate Files on your PC. We usually don't want duplicate files. And for Mac users, it is easy to find and delete duplicate files with Smart folders.
So, if you have duplicate files on your MacBook and don't have the time to sort out and delete it, then you are in the right place, here we will discuss how to search for duplicate files on your MacBook and delete it.
We will use the Smart Folders feature of Mac to sort out duplicate files of a specific format and label. A Smart Folder feature is an advanced feature; it enables you to create a folder, from where you can access all the files of a specific format or label. It doesn't matter in which location the files are on your macOS. Smart Folder feature ca access it.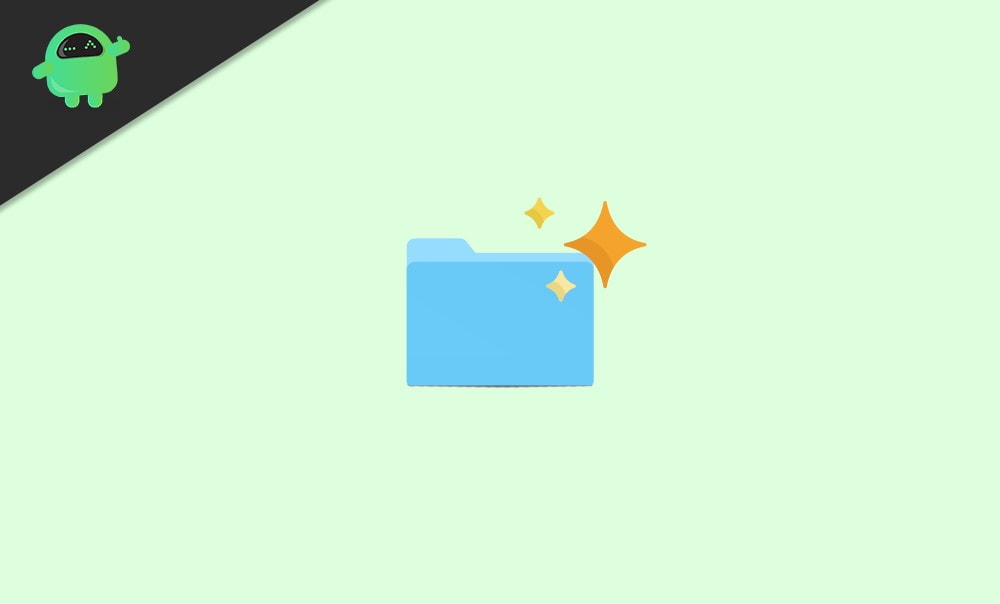 How to Find and Delete Duplicate Files on Mac with Smart Folders
We have mentioned earlier what Smart Folder is. However, we haven't discussed it in a depth manner. Because it is a very simple task to find and delete duplicate files using Smart folders, it requires minimal stems.
Even if you are a beginner using Mac and don't have much understanding about it, you can follow the steps mentioned below and delete duplicate files on your Mac very easily.
Smart Folder: Find Duplicate Files
Step 1) Firstly, click on the File option from the MenuBar on Desktop, then from the sub-menu, select the New Smart Folder option.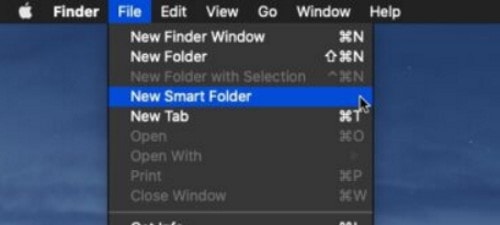 Step 2) The New Smart Folder Window will pop-up. There click on the Plus "+" button under the search box. If you are making the smart folder for a Label, then search for it in the search box using Label: attribute.
After you have clicked on the plus icon, you can select criteria for the Smart Folders like Name, Kind, etc. Well, if you want to search for duplicate files, then select the Kind option from the drop-down.
Step 3) There is another drop-down menu, from where you can select a specific file type. However, make sure that Any is selected from the drop-down. Because you would like to search for all the file-type and its duplicate, so it's your best option. But if you want to search only for documents, select documents, for photos, select JPEG, similarly like that select the filetype you want.
Step 4) As soon as you have selected all the necessary criteria, you will notice that all the files are now available on that folder. It is optional, but you can click on the Save button and save the folder to favorites.
Or you can just go through the folders, look at the files, and figure out the Duplicate files via similar names.
Smart Folders – Deleting Duplicate Files
We have mentioned earlier how to find Duplicate files using Smart Folders. It ain't take no genius to find duplicate files. You see similar names that are it. Now to delete a duplicate, you would like to make sure that you are not deleting any useful file from a specific directory.
For that, you can right-click on the file, select Get Info from the menu and look for the directory.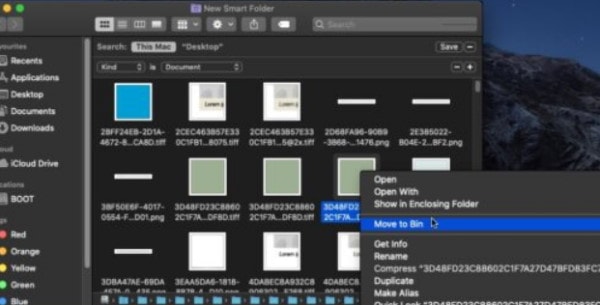 Once you are sure which file you want to delete, then you can simply drag and drop the file to the Trash Bin below. Also, you can right-click on the file and select Move to bin from the menu.
Conclusion
Smart folders on Mac PC are incredibly useful to boost your workflow. For example, if you want a folder where all of your JPEG files are located. Then you can create a Smart Folder for that. There you can access all the JPEG files from any location. Even more, you can also set conditions for the Smart Folder. You can access JPEG files according to Date, Last-Modified, etc.