Enabling and receiving calls or notifications on any Fitbit tracker device isn't that easy unlike other smart bands or smartwatches whatsoever. It seems like even after setting things up completely on the mobile app, the call or text notifications don't appear consistently which is quite frustrating to plenty of users. Well, if you're also one of the victims then you can follow this guide to Fix Fitbit Sense Not Receiving Any Calls or Notification issue in no time.
If you're using the Fitbit Sense smartwatch for a while then the chances are high that you've already set up everything on your mobile app or synced notifications that'll directly pop up on your wrist every time you receive any calls or notifications on the phone. It basically helps you to maintain a distance from your smartphone and you'll be able to only pick up your phone for urgent calls or important notifications apart from fitness tracking, obviously.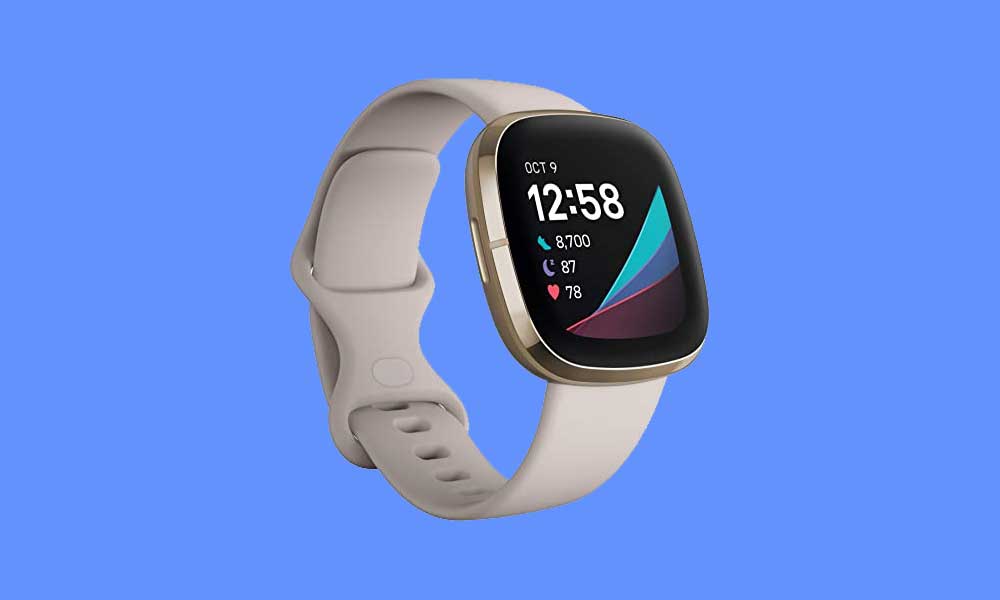 Fix: Fitbit Sense Not Receiving Any Calls or Notification
But that's not the case with the Fitbit Sense smartwatch because most of the time the calls or notifications don't appear on your wrist even it's in sync with your smartphone. Even if you've re-synced your phone to the Fitbit Sense, after a couple of hours or within a couple of days, the same issue starts happening again. So, what went wrong, and why this is happening again & again?
Another irritating thing is that the particular issue is appearing on both the Android and iOS devices for a while to the Fitbit Sense smartwatch users. That simply indicates there is some issue with the Fitbit Sense smartwatch or its proprietary application most probably. Sometimes it may also be possible that you've already checked the incoming calls or notifications on your connected handset and seen notifications disappear from Fitbit.
Luckily, we've shared a couple of possible workarounds that should work for you. So, without wasting any more time, let's jump into the guide below.
1. Restart Both Phone and Fitbit Sense
You should try simply restarting your mobile device as well as the Fitbit Sense smartwatch to check whether the problem is still bothering you or not. Sometimes a simple restart of the device can fix multiple system glitches or cache data issues in a jiffy.
2. Update the Fitbit App from Play Store or Apple App Store
Make sure to check for the Fitbit App update directly on the Google Play Store or Apple App Store depending on your device platform whether you're using an Android or iOS handset. Using an older version of the Fitbit application can also cause several issues with the incoming notifications or syncing with your mobile. New updates always bring multiple bug fixes, general improvements, and additional features too.
3. Keep the Phone and Fitbit Sense within range
Make sure to keep your smartphone and Fitbit Sense within the range of 30 feet for a seamless user experience. It will eventually reduce the chances of not receiving calls or notifications issues that may appear a lot if the Fitbit Sense is on your wrist and you're going out of reach of the phone.
4. Turn On Notification Preview for Fitbit
It's worth mentioning that Fitbit Sense controls will connect as soon as you take on-wrist phone calls with your watch. So, it's expected to see it disconnected for the rest of the time in most scenarios. Then you should check whether the notifications settings on the Fitbit app and phone are synced or not.
Head over to the Settings menu on your phone > Tap on Notifications > Make sure the 'Show Previews' option is set to 'Always' or 'When Unlocked' for Fitbit Sense, Phone, Messages, Calendar, and any other preferred apps from which you want to receive notifications. Also, check if the Notifications Center > Alerts option is turned on or not. If not, turn it on right now.
5. Turn Off DND or Sleep Mode
It's also recommended to turn off the DND (Do Not Disturb) or Sleep Mode from both smartphone and Fitbit Sense smartwatch to check if that helps you or not.
6. Don't Connect Multiple Bluetooth devices with Phone
Sometimes connecting your Fitbit smartwatch to a mobile device that has already connected with some other Bluetooth devices can cause multiple issues with the stable connection or syncing phone notifications with the Fitbit smartwatch. So, if any other Bluetooth device is connected with your smartphone then try disconnecting them first. Then you should reconnect your Fitbit device to the phone to check for the issue.
7. Force Quit the Fitbit App
Make sure to force quit or exit the Fitbit app on your smartphone. Sometimes the background running tasks with the Fitbit app or any other app services can conflict with each other. It's better to simply force close the application and then re-open it to clear any kind of glitch.
8. Turn On/Off Airplane Mode on Phone
It's also one of the most common solutions among smartphone users to simply turn on the Airplane mode from the device settings menu and wait for a couple of seconds to refresh all connectivity glitches. Then turn off the Airplane mode again and connect to the Fitbit Sense smartwatch to check whether the calls or notifications are coming or not.
You should also try turning off the 'Share System Notifications' option from the device Settings > Bluetooth > Your Fitbit > System Notifications. Wait for a while and then turn on this feature to check if that helps or not.
10. Reset the Fitbit Sense
If none of the methods worked for you, try resetting the Fitbit Sense smartwatch to clear out any possible cache or glitch issues. To do so:
Press and hold the power/side button on the Fitbit Sense smartwatch for around 10 seconds until you see the Fitbit logo on the screen.
Then release the power/side button and wait for the smartwatch to boot into the system again.
It may take a couple of seconds to boot after reset.
Make sure to search the Fitbit Sense device on your device after turning on Bluetooth.
Finally, connect and pair the smartwatch with your handset to check for the issue.
That's it, guys. We assume this guide was helpful to you. For further queries, you can comment below.