Steel Wool Studios and ScottGames have come up with a new survival horror video game called 'Five Nights at Freddy's: Security Breach' where the character Gregory has been trapped overnight inside of Freddy Fazbear's Mega Pizzaplex. So, Gregory has to find out the truth, reveal secrets, and survive until dawn. To run the game, requires enough hardware configuration to run properly especially for PC because not everyone may have such configuration to run the game in full resolution and higher FPS. It's quite common for most PC titles because they're performance-hungry. Here we've provided steps to fix Five Nights at Freddy's Security Breach Stuttering and Lags issues.
It's quite unfortunate that some Five Nights at Freddy's Security Breach PC players are experiencing multiple issues like stuttering, lags, crashes, frame drops, etc while in the gameplay. It can be a severe issue on some PCs depending on the compatibility factor. So, it's always a better idea to fix the issue so that at least you can play the game with a respectable FPS count. There may be several reasons behind such an issue that can be resolved by following this guide.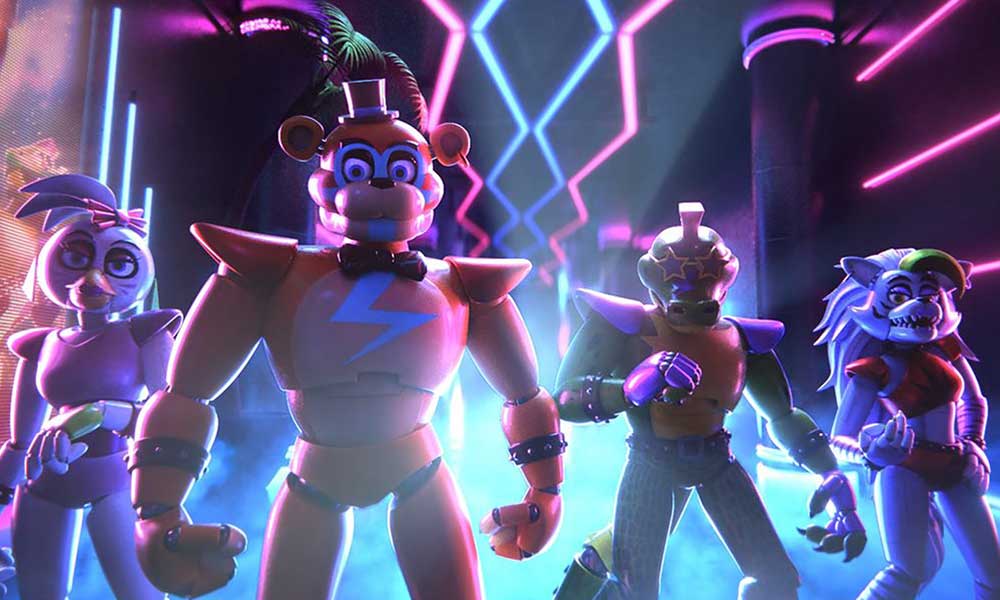 Check System Requirements
Check out the system requirements of Five Nights at Freddy's Security Breach game below to ensure whether your PC configuration is meeting the game's system requirements or not.
Minimum Requirements:
OS: Windows 10 (64 bit)
Processor: AMD Ryzen 5 3600, Core i5 6600K
Memory: 8 GB RAM
Graphics: Nvidia GeForce GTX 1050 Ti
DirectX: Version 12
Storage: 80 GB available space
Recommended Requirements:
OS: Windows 10 (64 bit)
Processor: AMD Ryzen 7 2700X, Intel Core i7 4790
Memory: 16 GB RAM
DirectX: Version 12
Storage: 80 GB available space
Fix: Five Nights at Freddy's Security Breach Stuttering and Lags Badly
Fixing in-game lags or frame drop issues isn't an easy thing to do because it depends on multiple factors such as PC hardware, the display resolution of the game, maximum FPS limit count, conflicting third-party apps, and more. So, we will recommend you try following all the methods one by one until the problem gets fixed or reduced a lot. Mostly changing the in-game graphics-related settings or keeping them low can fix several problems in a jiffy.
It may include the Screen Resolution of the game, in-game Texture Resolution, Shadow Resolution, Maximum Frame rate, number of Characters Displayed, or other visual effects that require higher graphics or memory. So, you can follow the steps below to try reducing the lags or frame drops up to some extent depending on which resolution and quality you're playing the game apart from FPS count.
1. Screen Resolution
Changing the resolution of the game according to the PC configuration will be helpful enough to fix the in-game lag or frame drop issue whatsoever. Reducing the in-game screen resolution should increase the FPS count and reduce lags.
2. Texture Resolution
If you're not interested in playing the in full detailed or texture resolution then you can try reducing or turning off the texture resolution whatsoever. Setting it low will reduce bottleneck with the GPU/CPU and can increase smooth gameplay. Make sure to set it from 'High' to 'Low'.
3. Shadow Resolution
Shadows or shadow texture can look good visually but if your PC hardware is older enough or doesn't take the stress that much then make sure to either turn it off or set it to 'Low'.
4. Frame Rate
If your computer is struggling to run the game at a higher FPS rate with medium or low settings then it's better to set the maximum frame rate count to 30/60FPS manually. It'll improve the gameplay consistency.
5. Characters Displayed
The characters displayed in the gameplay can sometimes eat up a lot of VRAM and other system resources to render and load properly. It's also recommended to reduce the number of NPCs rendered on-screen at one time.
That's it, guys. We assume this guide is useful to you. For further queries, you can comment below.