Diablo 3 is a hack and slash full of action and role-playing game. This game is developed by Blizzard Entertainment and is the third installment in the Diablo franchise. Also, it is the most demanded game in this franchise because Blizzard Entertainment sold more than 50 million copies. Diablo 3 is available for all major platforms like Xbox, Play Station, Windows, and Nintendo.
Now you can understand how exciting the game is. But some of the users now are facing an issue and comes to our ears. If you are one of them, then cherish the fact that you've landed on the correct page. We will today discuss an issue that is regularly happening with Diablo 3 gamers. So let's get started.
What is the Issue?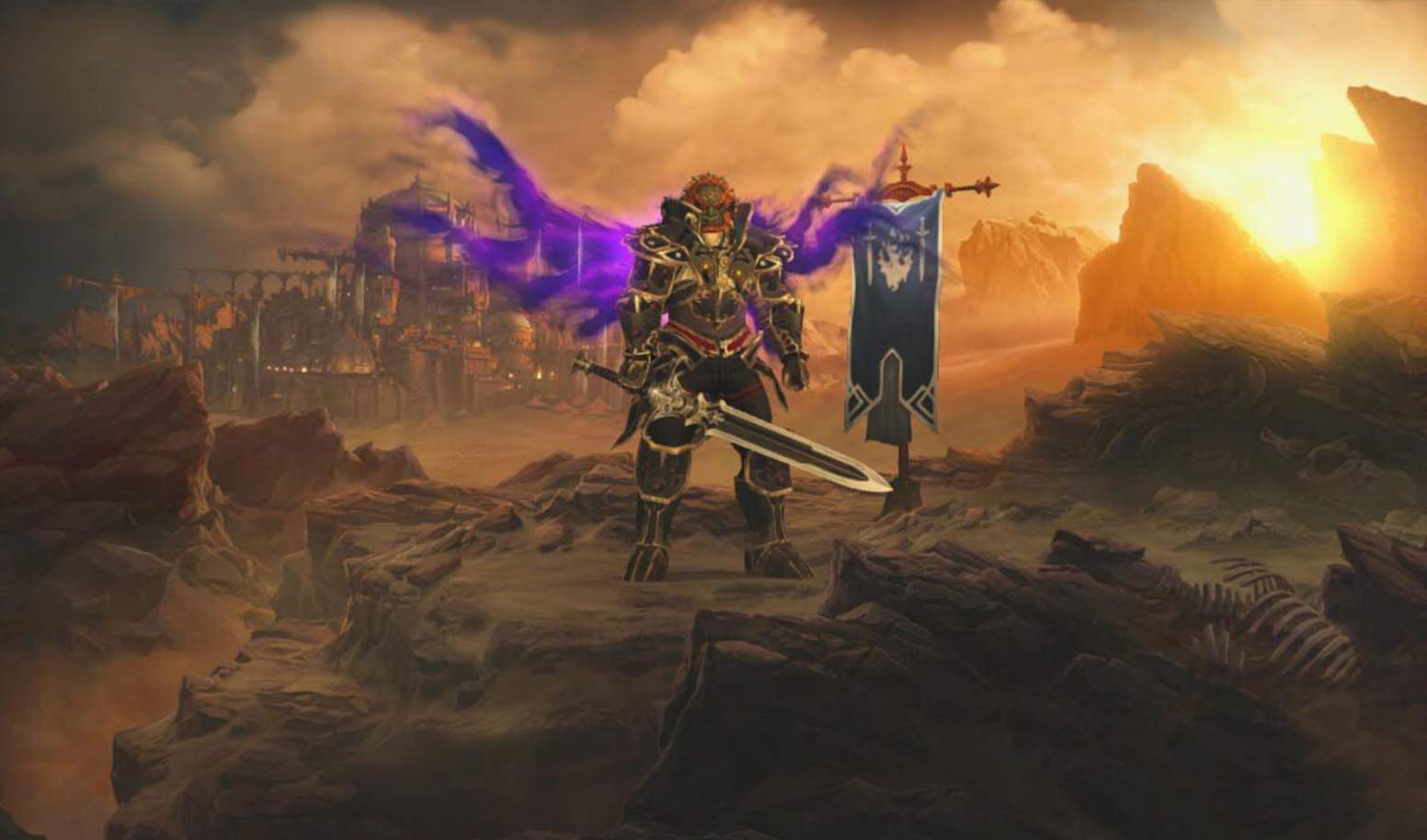 Game freezing is the worst issue one can facing during the gaming sessions. This completely destroys the mood and frustrates the users. So now the Diablo 3 users are facing this deadly issue of game freezing whenever they are trying to play the game. The problem is primarily with the Windows 10 PC gamers. They even tried for restarts and shutdowns, but nothing fixed. So today, we are up with some of the best fixes that one can do to bring his game back to life. But before starting, we recommend having a stable internet connection as you might require the internet to follow up with the fixes. So what are we waiting for, let's get started?
How to Fix Diablo 3 Issues on Windows 10?
Now we will discuss the general and some expert fixes that will bring your Diablo 3 back on track. After these fixes are done correctly, you won't experience game freezing, and force closure or game stopped responding issues. So below are six repairs that will help you.
Fix 1: Update the Graphics Card Driver
Device drivers are Softwares that help interaction between the operating system and the computer hardware. Manufacturers regularly update their device drivers for the smooth running of the systems. And if any fault occurs with the device drivers, the whole system associated with that driver comes to a halt. You can now understand how vital a device driver is.
So now we will try with updating the device driver to the latest version and check if the issue still persists. Follow the steps below to update your device drivers.
Log on to your Manufacturer's website
They will ask you to enter the serial number if you have a laptop or select the component if you have a PC.
You can also log on to Nvidia or AMD website and check about your graphics card driver updates.
Then download it.
And install
Now you need to restart your PC or Laptop and run the game again. You might not see the game freezing error again on startup, as this has solved most of the issues in other games as well. If this fix does not work for you, try on for the other repairs below.
Fix 2: Run the Game as an Administrator
Running the main game with Administrator privileges might run your game without freezing. The main reason behind this is, sometimes the game is unable to utilize some critical files that are required for the smooth running of the game. And this leads to crashing. Giving the game administrator rights allows the game to access each folder freely which lets the game utilize its full potential. To run the game as administrator, follow the steps below.
Right-click on "Battle.net" icon on the desktop
Now click on "Run as Administrator" from the drop-down menu
Click on Yes when it asks for confirmation.
After you have done this, launch Diablo 3 inside the application. This time it won't freeze. But still, if there is an issue, we have more solutions available for you.
Fix 3: Verify the Integrity of Game Files
The Diablo 3 crashing issue can also be caused by missing in-game files, so checking the integrity of data becomes necessary. If your game is not running due to a file missing, then with an option, it can be fixed. Follow the steps below to verify the integrity of in-game data.
Open the "Battle.net" application with administrator privileges.
Then launch Diablo 3 from that.
Now go to "options" on the leftmost top side.
Then click on "Scan and Repair."
Now click on "Begin Scanning."
This process will take some time to complete, and if this finds some corrupt or missing files, it will download them for you. To start again relaunch Diablo 3 the same way we did before, and everything should work fine now.
Fix 4: Increase the Page File
Increasing the page file or virtual memory acts as a RAM that can store the temporary files during the running of the game. This procedure should be followed by the one who does not have enough RAM in his system to cope up with the game requirements. But remember, increasing the page file does not result in faster performance. This is due to the fact that the page file is created from the hard drive, and the hard drive can never be as fast as a RAM. This thing must be kept in mind before proceeding. To do this, follow the steps below.
Right Click on "This PC" and click on properties from the drop-down menu
Then in the properties windows, click on "Advanced System Settings" at the left panel
Now click on the advanced tab, then select the performance option
Under the performance heading box, you will again see settings, click on that.
Now click on Change.
After that, uncheck the box written, "Automatically manage paging file size for all drives," and select your C drive.
Now click the option that says the "custom size" and enter this number 4096 in both "initial" and "maximum."
Click on Set and finally OK.
Continue to restart your computer.
This would solve your game freezing issue if the game was unable to save temporary files. But still, if you have any problems, we have more fixes for you.
Fix 5: Reset your in-game Settings
If you have dome some wrong settings in the past and don't remember what was that, and due to that, everything became wrong. This is the best thing to go with. To reset the in-game settings, follow the steps below.
Click on the "Battle.net" icon from the desktop.
Now click on "BLIZZARD" and go to settings
In the game settings tab, click on "Reset in-game settings."
Now click on Reset to confirm your choice.
When complete click on Done
Now restart your game and see if everything works correctly. If not, we have a bonus solution for you.
Fix 6: Download the latest patch
Diablo 3 developers regularly release patch notes to improve game experience and fix other issues like crashing, freezing, and lagging. So downloading the latest patch notes will surely fix your problem if nothing has helped you so far. To download the patch updates, follow the steps below.
Open "Battle.net" from desktop
Then open Diablo 3
After that scroll to options
Then select "Patch Notes" from the drop-down menu.
There will be a new patch available, download it then install.
After this, your game will not have any issues like freezing or crashing.
Conclusion
This was a troubleshooting guide which was targetted toward Diablo 3 crashing and freezing issue. If all the fixes were not able to solve your freezing problem, we recommend doing a fresh installation of the game again that will surely solve all these issues. We hope this guide was helpful to you. If you have any queries or feedback, feel free to comment down below with your Name and E-mail ID. Likewise, check out our iPhone Tips and Tricks, PC tips and tricks, and Android Tips and Tricks for more such tips and tricks. Thank You.