A prevalent error that most Windows 10 users experience during their span of usage is the error 1073741515. This numeric code pertains to the error type 0xC0000135. Windows 10 users encounter this error when specific system files, most .dll files, are missing or corrupted. Whenever you try to execute a particular program, and there are corrupted and missing system files, you will witness this error 1073741515.
These missing and corrupted system files result in registry errors, which is the cause of this error 1073741515. The error 1073741515 occurs due to faulty Hardware, JavaScript Errors, Windows Explorer.exe file error, Malicious Software (viruses, malware, spyware), or due to Registry Errors. So how do we fix this system error in Windows 10? Let's find out in this article.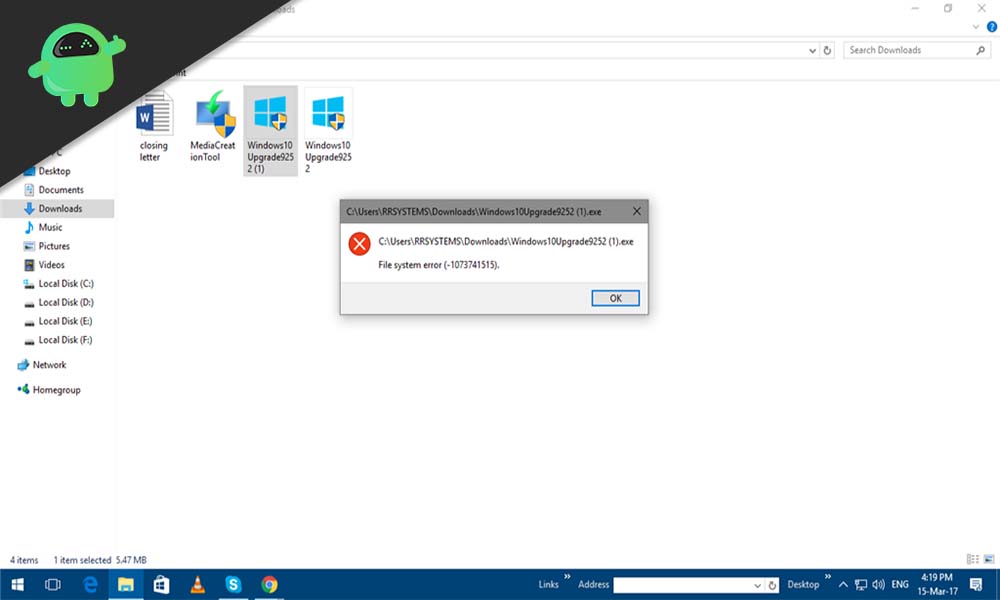 How to fix system file error 1073741515?
Whenever you install a new version of particular software, the older version files get accumulated in the Registry. This does not happen with every software update, but some are guilty of it. The older files that are accumulated in the Registry will one day eventually result in system file error 1073741515 because the original new files get buried under older, misplaced registry files. That is why it is necessary to keep checking the system registry as you never know which day your system might give up on you too.
There are certain things that you will notice before seeing this error. Your system might crash frequently; you might see the Blue Screen of Death(BSOD), prompts of frequent input/output errors, disabled User Access control, and HTTP errors. If you are experiencing any of these errors, then it is time to perform a registry check as you might otherwise soon get the file system error 1073741515. Now, if you are already witnessing the system file error 1073741515, then there are few solutions you can try. Undoubtedly one of them will resolve your issue.
Get rid of viruses and malware:
The primary reason if this error 1073741515 is malware and virus. There is a chance that while installing software, you involuntarily ended up giving way to a malware or virus that attacked your registry files. The only way to fix the registry error then is to get rid of this malware from your system. The best solution would be to research what are some of the best security programs for getting riding of viruses and malware and then get that program on your system. Then perform a system scan, and if there is malware, then the program will take care of it. After the malware or virus is taken care of, you can use your system correctly again with the error showing up again.
However, if getting rid of the virus or malware did not solve your issue, or there were no viruses or malware detected, then try the next potential solution.
Use System File Checker:
System file checker is a windows utility that can solve many system issues on a Windows PC. So you could give it a try too.
Click on the search bar and search for "Command Prompt."
Now in the results, you will see a command prompt. Open the program by running it as an administrator.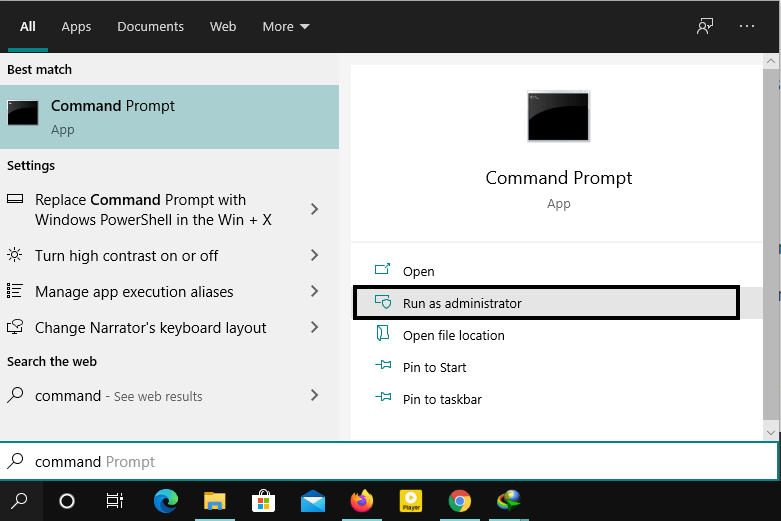 In the cmd window, enter the command "sfc/scannow" and press Enter.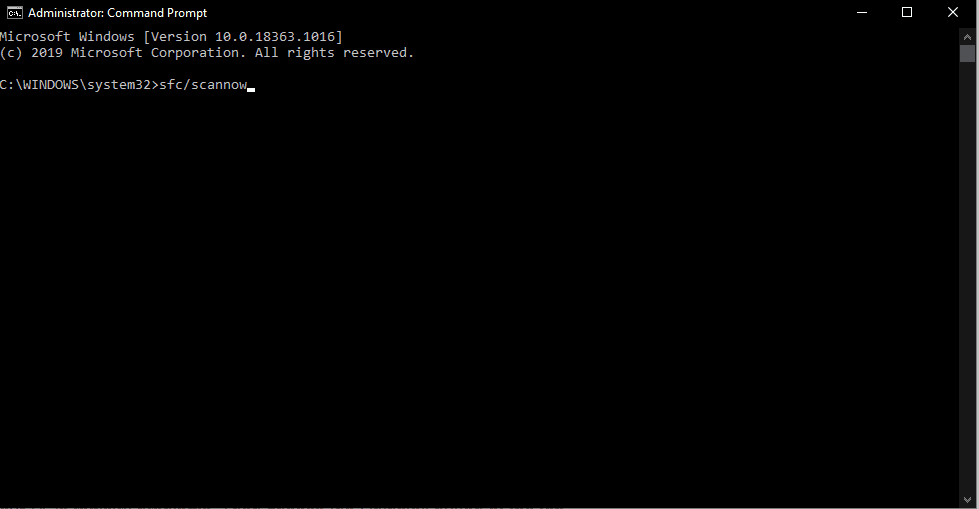 Wait for the process to complete and then restart your computer.
Now check if you see the same error 1073741515 again. If you do, then try the next potential fix.
Uninstall the latest Windows update:
Sometimes a windows update can also mess up your system files configuration in the Registry. So try uninstalling your most recent Windows update installation.
Press Windows Key + I, and it will open up your Windows Settings.
Click on Update & Security.
Then click on View Update History in the Update & Security window.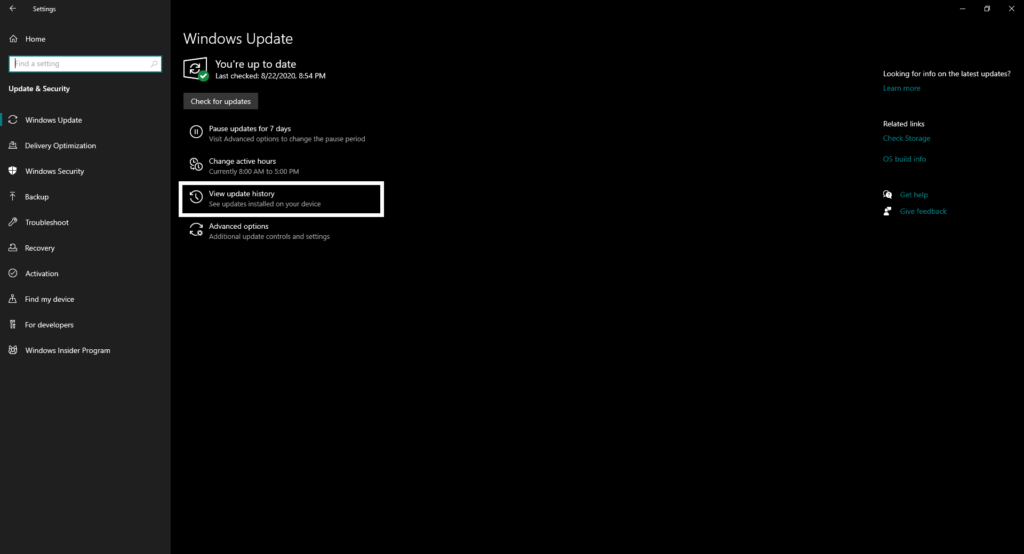 Then on the next window, click on Uninstall updates.
Click on the update file, which influenced your PC's registry problems. Then choose the Uninstall button at the top.
After the uninstallation of the update is complete, restart your system and check if you see the error 1073741515 again. If you do, then try the next solution.
Boot the system into Safe Mode with Networking:
You can also change the way you boot into the system. It will temporarily fix your issue until you find a permanent solution.
Restart your PC and press Shift key + F8 on the Windows startup screen.
Then select the option Repair this PC.
Then click on Troubleshoot and then go to Advanced Options.
Click on the Startup Settings option, and from the list of options, choose the option Safe Mode with Networking.
You won't see the error 1073741515 if you use your PC in this mode. However, this is not a permanent solution as every time you open your PC, and you will have to follow these steps and always open your system up in Safe mode.
Reset Windows:
There is a built-in feature in Windows 10 that allows the user to perform a recovery. This gets rid of all the recent third party applications that you installed on your system. It won't delete any of your files that you recently saved in your PC, though. It is a software reset. So to perform this Windows reset,
Press Windows Key + I, and it will open up your Windows Settings.
Click on Update & Security.
Then click on the Recovery tab.
Under Reset this PC, you will see the option Get started. Click on it.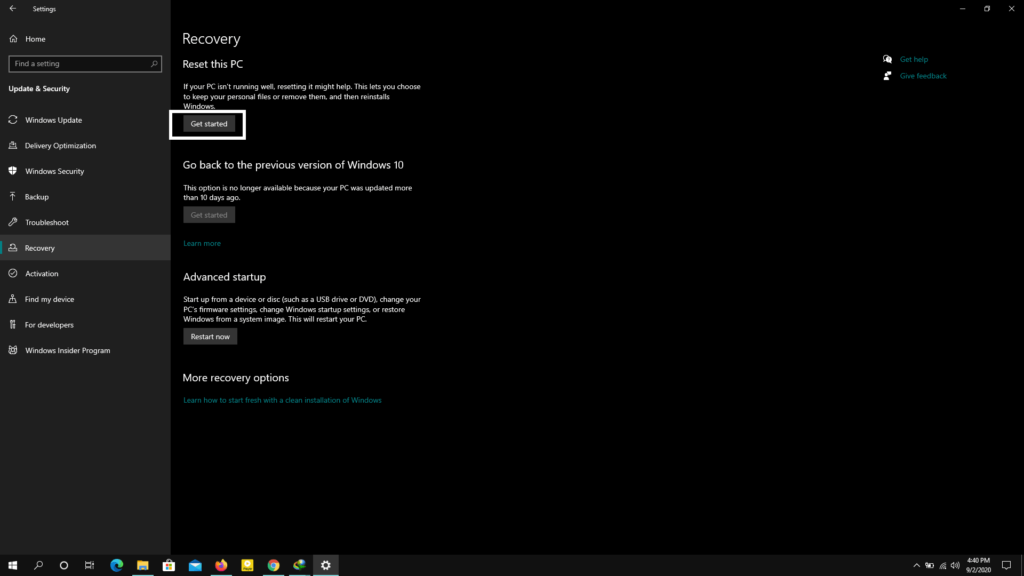 Then you will see a prompt asking you whether or not you want to keep your files. Click on Keep my files, and none of your files will be deleted, but it will feel like a refreshed computer.
All the data on your system will be present, but all your recent software changes will be reverted to an older point of time when your system was fine, and there was no error 1073741515.
Now, if none of these fixes solves your error 1073741515, then it could be a hardware malfunction. You will seek the help of a specialist and make necessary hardware changes to your computer.
So these are all the fixes that you can try to fix the System File Error 1073741515. If you have any questions or queries about this guide, then comment down below, and we will get back to you. Be sure to let us know which solution solved the issue on your system. Also, be sure to check out our other articles on iPhone tips and tricks, Android tips and tricks, PC tips and tricks, and much more for more useful information.