Path of Exile is a free-to-play action role-playing online video game developed and published by Grinding Gear Games in 2013. It has received plenty of positive reviews on Steam for the PC version. Later the game has been released for Xbox and PlayStation consoles. Even after having a couple of years, it seems that players are experiencing issues with the Path of Exile Patch Not Downloading and Path of Exile Stuck on Checking Resources whatsoever.
Now, if you're also one of the victims then make sure to follow this troubleshooting guide to fix this issue. The main problem is that the game is stuck on checking resources for hours or even for a full day until players exit and restart the game. Well, developers haven't responded to it yet officially. Luckily, we've provided a couple of possible workarounds for you to get rid of such an issue.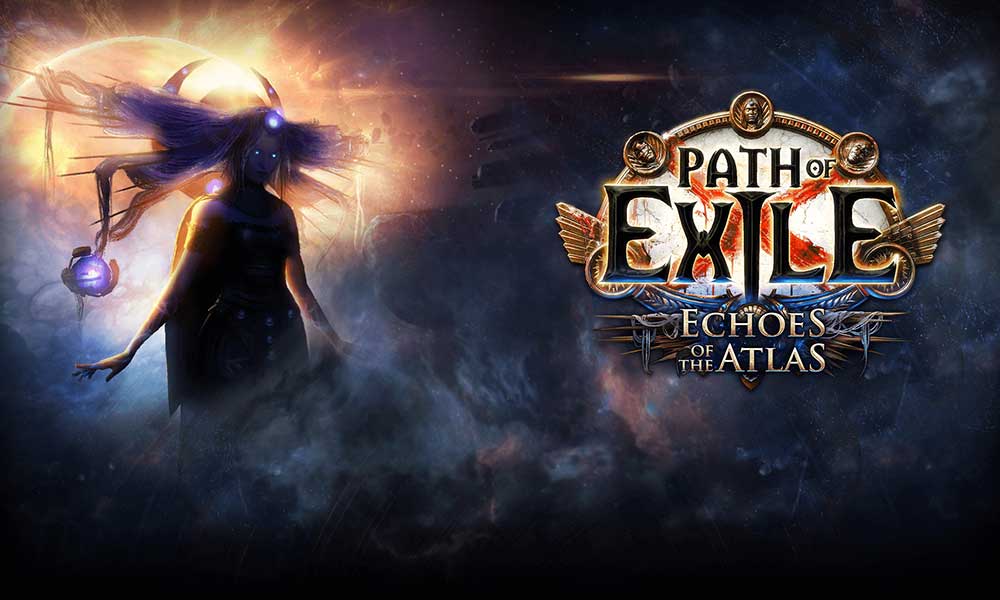 Fix: Path of Exile Patch Not Downloading, Stuck on Checking Resources
It's also worth mentioning that some players are getting an error message that says "disconnected from patching server before finished patching." after waiting for hours of checking resources. So, without wasting any more time, let's jump into the guide below.
1. Keep Restarting the Game
It seems that some affected players did reboot the game multiple times and it actually worked for them. You should also try it out to check whether the problem is fixed or not.
Just make sure to open the Path of Exile game on your PC.
Press Ctrl+Shift+Esc keys to open Task Manager > Now, watch your Path of Exile CPU usage.
Whenever your CPU usage heads to Zero (0%), close and restart your Steam Launcher again and again until the 'Checking Resources' screen starts showing 'Allocating Space'.
2. Switch Download Location
Make sure to switch the download location to Argentina and it should gonna work for most players. To do so:
Open the Steam client on the PC > Click on the Steam menu from the top-left corner.
Go to Settings > Click on Downloads > Make sure to switch the download location to Argentina from the list.
Once done, just restart the Steam client to apply changes.
3. Run the game as an Administrator
Try running the game exe file as an administrator to give it proper access to run without any issues. To do so:
Right-click on the Path of Exile exe shortcut file on your PC.
Now, select Properties > Click on the Compatibility tab.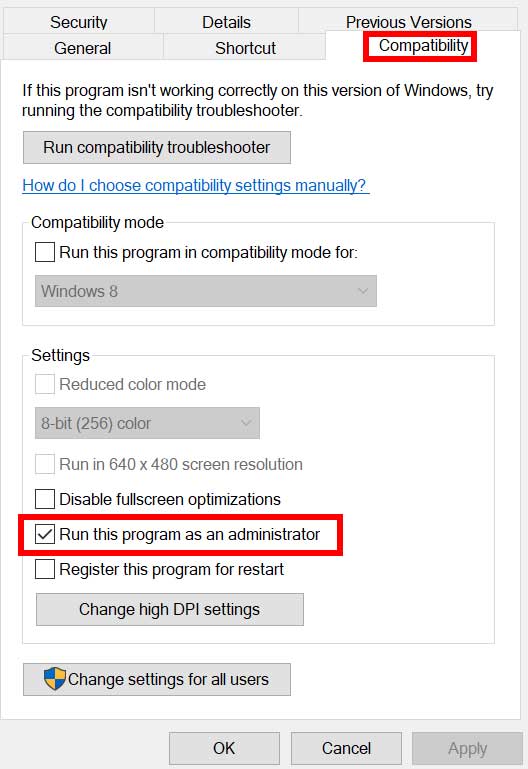 Make sure to click on the Run this program as an administrator checkbox to checkmark it.
Click on Apply and select OK to save changes.
4. Wait for the Patch Update or Server-side Fix
It seems that though developers haven't acknowledged the issue officially, they're already aware of it. According to the Path of Exile forum, the Grinding Gear Games team is looking into this matter. So, we'll have to just wait for some time until the official patch fix or server-side fix has been done.
5. Check for Internet Connection
Make sure to check the internet connection at your end whether you're using a wired (ethernet) connection or wireless (Wi-Fi) connection. You should try swapping the network or using another network to check for the issue. If another online game or any other task is downloading in the background, try pausing the same to check for the issue.
6. Close other background running tasks
You'll have to close other background running tasks on your Windows computer to check if the problem has been fixed or not. Sometimes background running tasks can consume higher system resources that may cause performance drops or other issues with the games. To do that:
Press the Ctrl + Shift + Esc keys to open Task Manager.
Click on the Processes tab > Select the task that you want to close.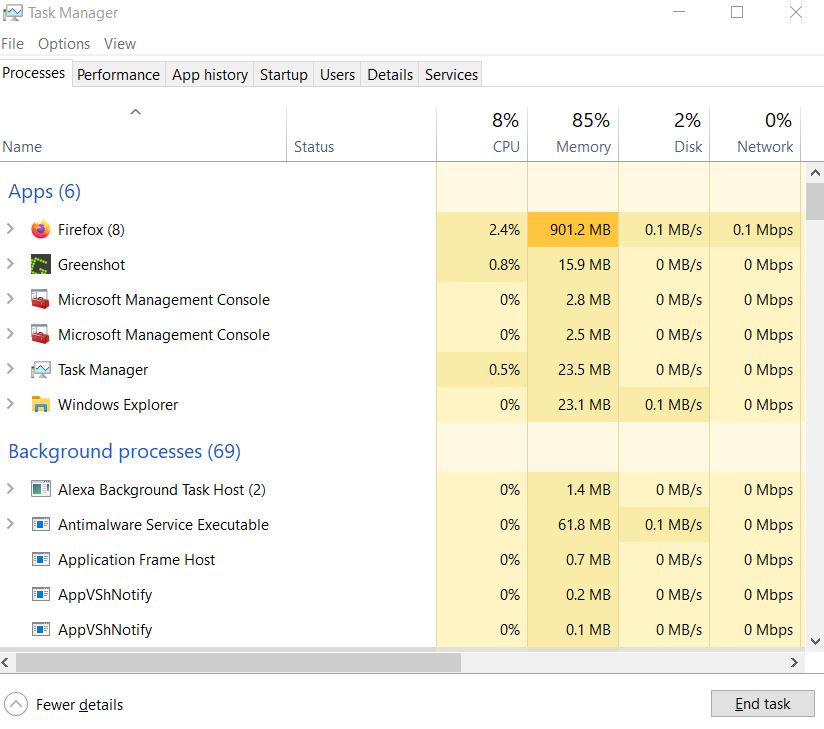 Once selected, click on End Task. Make sure to do the steps for each task individually.
Once done, just restart your computer to change effects immediately.
7. Add Path of Exile to Whitelist
Whether you're using the Windows Defender program or any other third-party antivirus program, you should try manually whitelisting the Path of Exile executable file to the antivirus software. This particular method did fix the issue for some affected players. You should try it out rather than turn off the antivirus program on your PC.
Go to Windows Settings > Click on Privacy & Security > Click on Windows Security.
Click on Virus & threat protection > Click on Manage Ransomware Protection.
Turn ON the Controlled Folder Access toggle (if prompted by UAC, click on Yes).
Click on Allow an app through controlled folder access (If prompted by UAC, click on Yes).
Next, click on Add an allowed app > Now, go to the installed game directory (C:/Program Files/Steam/Steamapps/Common/Path of Exile).
Here you'll need to select the Paladins application then click on Open to add it.
Once done, make sure to reboot the PC to apply changes.
That's it, guys. We assume this guide was helpful to you. For further queries, you can comment below.