Valve Corporation has done a great job by releasing the handheld PC gaming console called 'Steam Deck' which was launched in early 2022. By the end of 2022, the company officially announced that interested Steam Deck fans should buy the console from official websites or retailers in the Asian region. Unfortunately, several reports are coming out that the Steam Deck Screen Flickering Issue is troubling a lot of users while running games or content.
Now, if you're also one of the victims of such an issue, then follow this troubleshooting guide to fix it. The flickering screen issue is quite common among PC games, and even Steam Deck users have been facing the same for a while. Using the Proton compatibility layer with Linux, you'll be able to run PC games quite easily on your Steam Deck via connecting a display monitor or smart TV. But not everyone is getting benefits from it.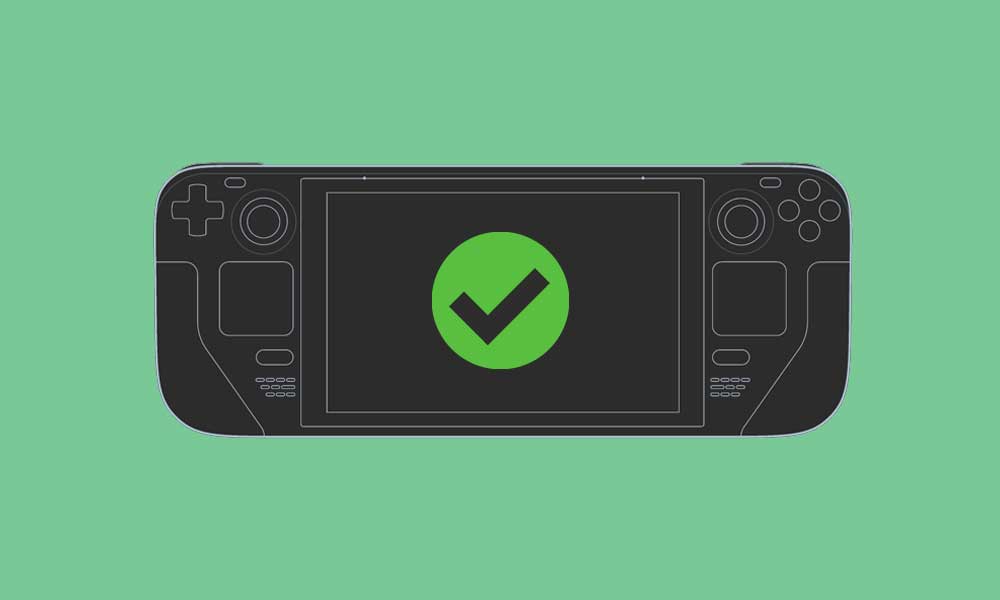 Fix: Steam Deck Screen Flickering Issue
The chances are high that somehow your Steam Deck console is having several conflicts or compatibility issues with the connected display device such as incompatible HDMI cable, faulty Steam Deck Dock, software-related problems, and more. Additionally, temporary system glitches on the console or not properly connecting the HDMI cable to the display device might also trigger screen flickering issues in most cases.
Luckily, here we've shared a couple of possible workarounds for you that should come in handy. Now, without wasting any more time, let's jump into it.
1. Reboot the Steam Deck
First, you should restart the Steam Deck console by following the steps below to ensure there is no issue with the temporary system glitch. You can press and hold the Power button on your Steam Deck for around 10 seconds then forcefully reboot the device. You can head to Steam > Power > Restart to perform this method.
2. Check System Updates on Steam Deck
You can also try checking out system updates on Steam Deck by following the steps below to ensure no outdated system version is troubling you with the screen flickering.
Press the Steam button > Select Settings.
Select System > Choose Check For Updates.
If an update is available, select Apply.
The software update will start downloading and installing.
Once done, select Restart.
3. Try Changing the HDMI Cable
Try changing the HDMI cable to connect it to your smart TV. The chances are high that your existing HDMI cable becomes incompatible or conflicting with the TV, which can easily trigger flickering screen issues whatsoever.
4. Try Changing the USB Type-C Adapter
Another thing you should try is changing the USB Type-C adapter because an incompatible USB Type-C adapter or hub might trouble you a lot. So, check it out.
5. Check Steam Deck Dock
Try checking out the Steam Deck Dock by disconnecting and reconnecting it again to the console and the display device to ensure there is no issue with the connectivity. Conflicts with dock connectivity can sometimes trigger screen flickering issues while playing games or watching content.
6. Perform Factory Reset Steam Deck
If none of the methods worked for you then make sure to perform the factory reset method on Steam Deck by following the steps below. The factory reset method can eventually fix multiple issues with the gaming console related to potential cache data or temporary glitches.
Press the Steam button on your Steam Deck.
Select System > Scroll down to Advanced Settings.
Now, select Factory Reset > Confirm the task.
Wait for the factory reset process to complete.
Finally, reboot the Steam Deck console to apply changes.
7. Contact Steam Deck Support
Last but not least, you should contact Steam Deck Support to get a quicker resolution. If required, you should create a support ticket so developers can investigate the issue deeply.
That's it, guys. We assume this guide was helpful to you. For further queries, you can comment below.