2015's Microsoft Surface Pro 4 is a Windows 10 powered tablet device that has Intel Core M3 single-core processor, paired with 4GB RAM, 128GB onboard memory, etc. However, a lot of Surface Pro 4 users are experiencing the Sleep of Death issue and the tablet doesn't wake up from the sleep mode at all. Meanwhile, plenty of users also encountering the black screen of death issue where the device won't boot up anyway.
So, coming to the topic, if in case, you're one of the unfortunate Surface Pro 4 users and facing the sleep of death issue for a while then you should follow this depth guide to resolve the problem easily. There are a couple of ways to force restart your tablet device which is mentioned below.
Fix Surface Pro 4 Sleep of Death
There are some of the reasons that you should consider whenever this sleep of death issue appears on any of your operating system running devices. It means there is something running in the background which is literally preventing your device software to resume or awake from the sleep mode.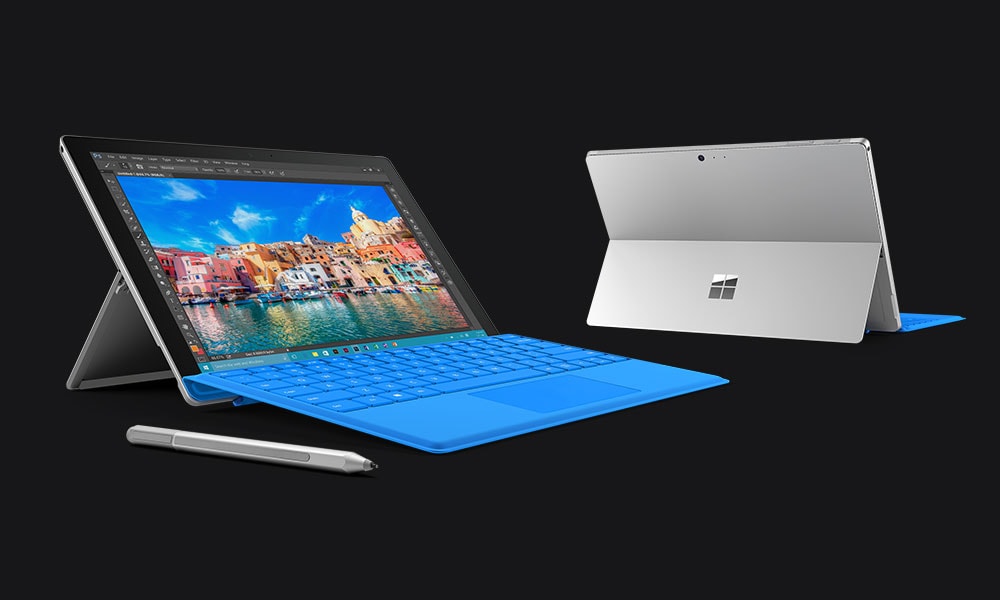 1. Try Keyboard Shortcut
Press Windows + Ctrl + Shift + B keys on the keyboard to force wake up your Surface Pro 4 tablet from its sleep mode.
Alternatively, there are some other key combos that can be used. Such as:

Ctrl + Alt + Delete
Ctrl + Shift + Esc
Power button + Volume Up button

Meanwhile, some of the lucky users have also mentioned that pressing both the Volume Up and Down keys simultaneously for multiple times have fixed this issue.
Another way to wake up your device from the sleep mode is to press Windows + P keys three times and wait for a few seconds.
2. Connect to Power Source
Sometimes, it may happen that during the sleep mode, the battery has run out of its juice or the battery isn't charging at all. You can check whether the LED light turns on/off.
If the LED light is on, try connecting the charger and plug in the adapter to a power source > Press the Power button to check whether the Surface Pro 4 wakes up or restarts or not.
However, if nothing happens, then let the device battery charge for 10-15 minutes and then try booting it up again.
3. Eject Other Connected Peripherals
Sometimes other external connected devices or peripherals can also cause issues with the system to prevent the device from waking up normally. Therefore, make sure to disconnect any of the externally connected peripherals like USB drives, external HDD, any USB cable, microSD cards, external monitors, keyboard, mouse, speaker, etc.
Then try long-pressing the Power button for at least 30 seconds to force reboot your tablet. If nothing works, just connect the keyboard again and try out all the mentioned keyboard shortcuts one by one from the first method to resolve the issue.
4. Force Reboot
As mentioned in the previous method, performing a force restart will come in handy in most of these cases. Therefore, without wasting any more time, simply press and hold the Power button of the Surface Pro 4 for around 30 seconds to forcefully reboot the system.
Now, once the device wakes up again and works normally, there are some of the useful tips mentioned below. By following these methods, you'll make sure that the sleep of death issue won't happen again with you. So, let's jump into it.
5. Update Windows OS
Mostly an outdated system firmware version can cause multiple issues with the device and the same thing applies to Windows as well.
Click on Start > Settings > Update & Security.
Click on Check for updates.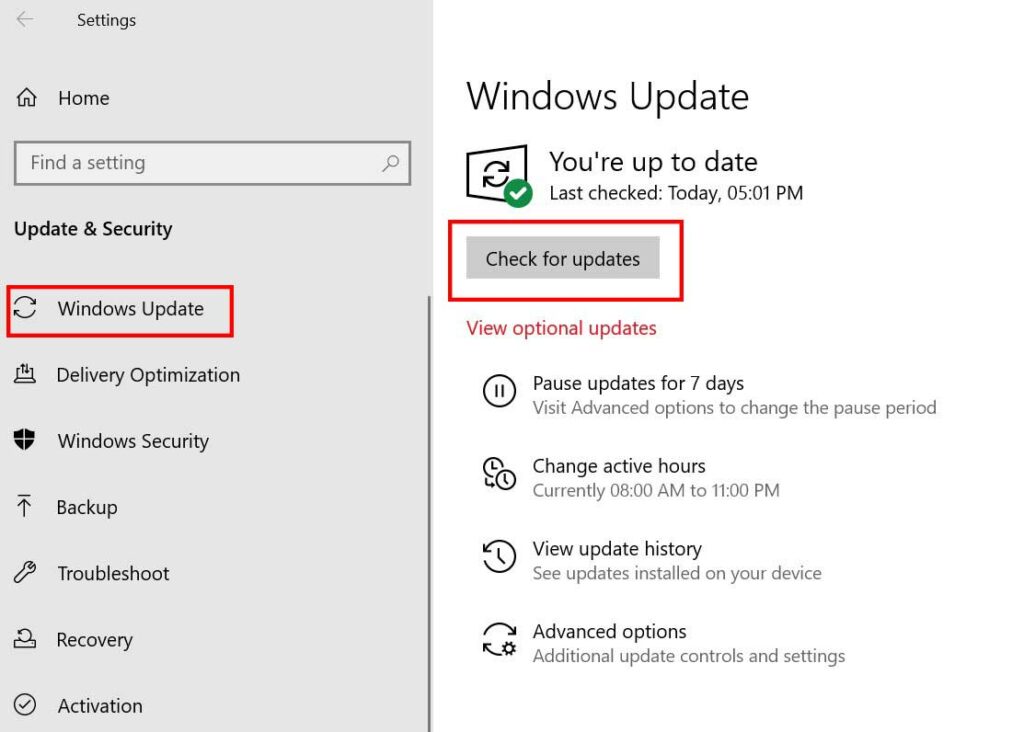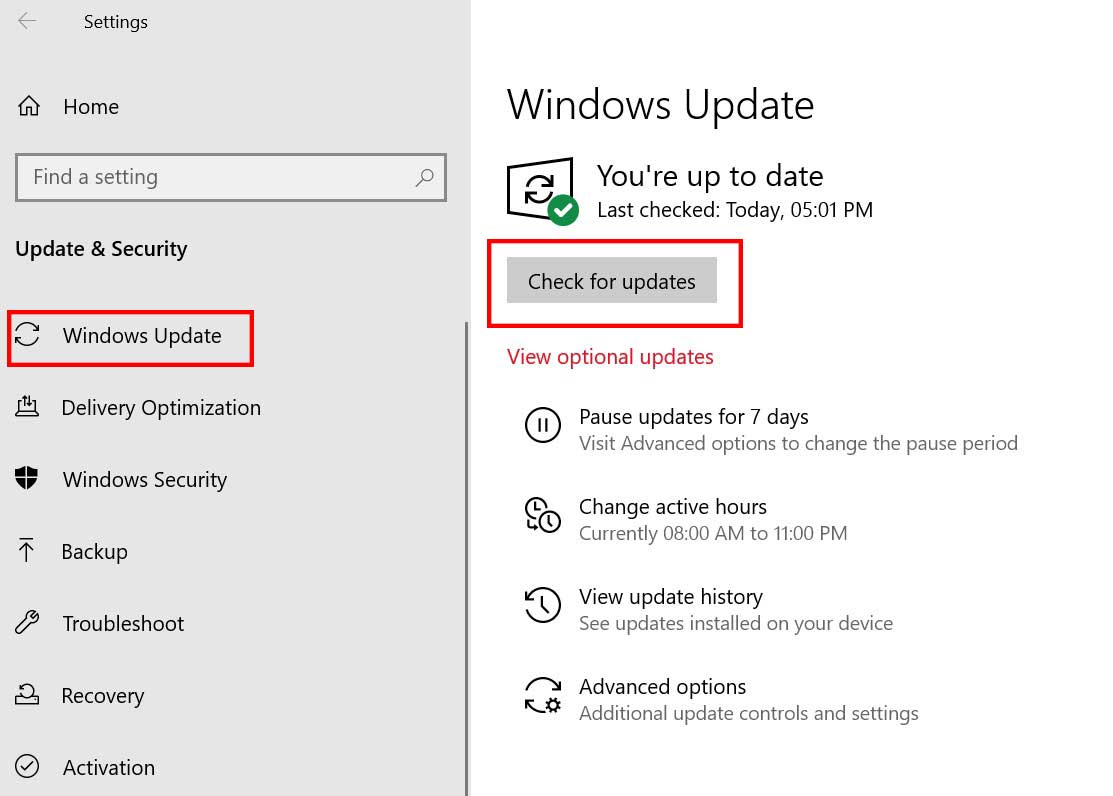 If there is any latest Windows update available, make sure to Download and Install it.
Once downloaded, the system will ask you to reboot your device to apply the changes.
5. Update Drivers & Install Necessary Ones
Sometimes, users don't understand or don't want to install some of the necessary drivers that are useful to run the Windows system properly for a long period of time. We only know about the display driver, audio driver, network driver, USB driver, etc. But there are some other useful drivers as well as power drivers, peripherals drivers, and more.
So, either you can manually download all of the latest drivers from the official website of the device manufacturer for your specific model or you can install any of the popular automatically driver updater tools on your Windows 10 to check for all the pending/not installed/outdated drivers and update all at once. You will find so many tools online.
6. Turn Off Hibernate Mode
Click on Start > Type CMD.
Right-click on the Command Prompt app and select Run as administrator.
Type the following command line and hit Enter:
powercfg /h off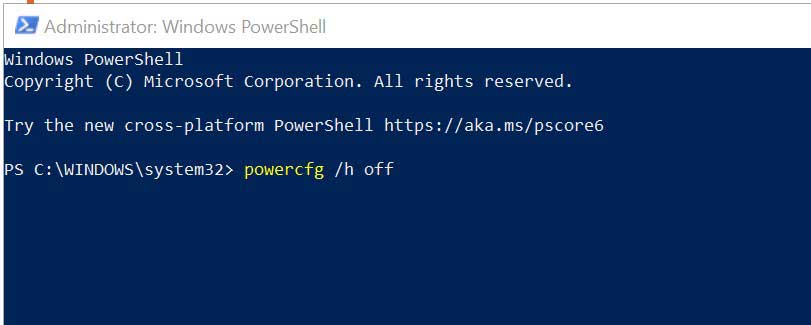 Once done, close the Command Prompt app and reboot the Surface Pro 4.
7. Configure Power Management
Press Windows + X keys on the keyboard to open up the Quick Link Menu.
Click on Device Manager.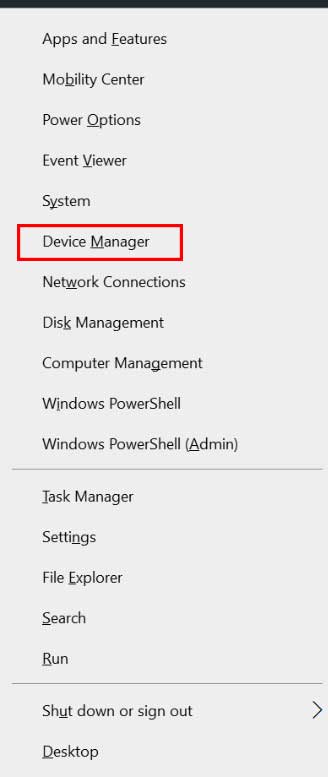 Right-click on the Wireless Network Card > Go to Properties.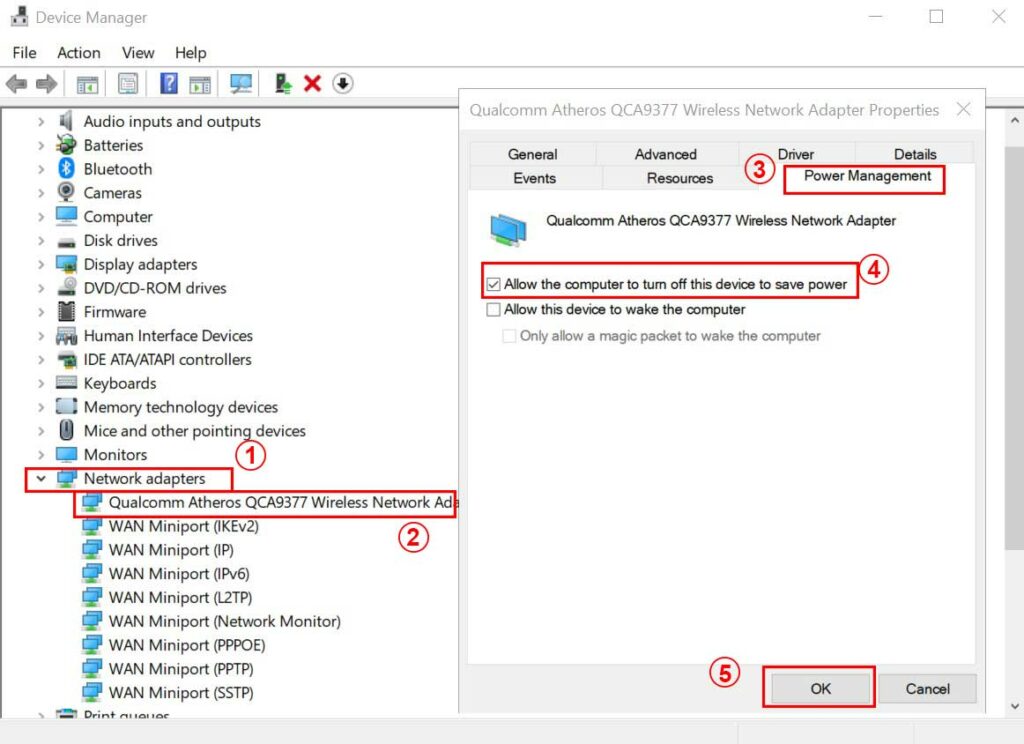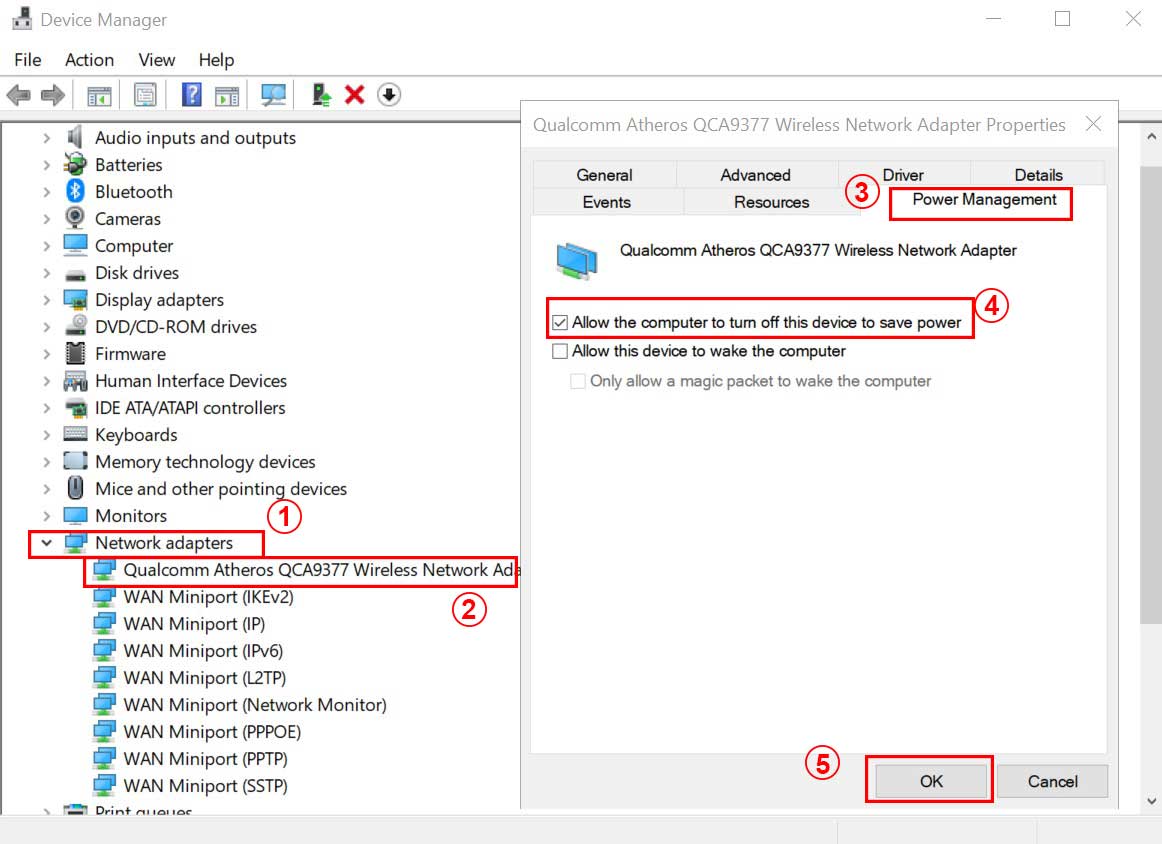 Head over to the Power Management tab > Click on Allow the computer to turn off this device to save power to enable the checkbox.
Finally, click on OK and restart your Surface Pro 4 to save changes.
8. Change Sign-In Options
Click on Start > Go to Settings.
Then go to Accounts > Click on Sign-in options from the left pane.
Now, you'll see the first option Require sign-in.
Set it to Never > Reboot your device.
That's it, guys. We assume this guide was helpful to you. Feel free to ask in the comment section below for further queries.